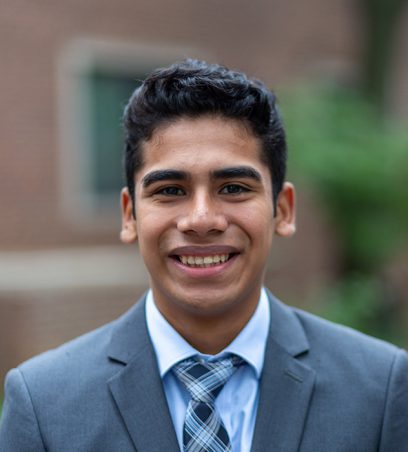 Brian Valladares
Brian Valladares is currently pursuing a BA in Chemistry and Economics at Williams College. After his time at Williams, Brian is looking to enroll in a PhD program in Health Economics to explore the health outcomes related to resource allocation in minority communities and methods to improve these supply chains.
During the SUMR Program, Brian is working on two research projects in the economics department. The first project is with Professor Harsha Thirumurthy and deals with the analysis of health outcomes that stem from India's health policies implemented in the past decade. Brian's second project is under the guidance of Professor Juan Pablo Atal and explores the availability of healthcare facilities using data from Chile to study inequality in access to health care and its consequences.
At Williams College, Brian primarily focuses on organic polymer synthesis research. The diblock copolymers serve as a targeted drug delivery system in the efforts to improve the therapeutic effects of drugs. Brian is looking to blend his interests of chemistry and economics through his time at SUMR in order to continue exploring different aspects of the healthcare field. Outside of academics, Brian enjoys latin dance and playing soccer in his free time.
Videos & Links
Presentation Slides