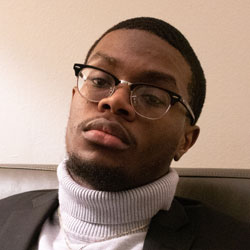 Jonathan Hanson
Jonathan Hanson is a rising junior at the University of Pennsylvania where he is pursuing a BA in Philosophy, Politics, and Economics, and considering either a minor in Spanish, American Public Policy, or Public Health. He is contemplating pursuing a graduate degree in public health. Hanson is particularly interested in health care disparities within marginalized communities. He hopes to use his health services research in order to reduce any health care inequities and better the Philadelphia community, which is his hometown.
During SUMR, Hanson will be working on research with Dr. Allison Willis regarding older adults with neurological disorders. He will be assessing what new gaps in care or outcomes have emerged and where disparities persist and identifying favorable strategies. This research will help design future clinical, research, and policy efforts in order to diminish the burden of neurological disease, achieve equity in neurological disease care and outcomes, and sustain the fidelity of patient research during large scale health care disruptions or economic downturns.
At the University of Pennsylvania, Jonathan is a board member for God's Property, a black Christian fellowship group. He is a My Brother's Keeper Bible Study Facilitator and an office assistant at the African American Resource Center (AARC). He also participates in the Black Wharton Undergraduate Association (BWUA), its consulting group, Caribbean American Student Association (CASA), and Black Men United (BMU). In his free time, Hanson enjoys spending time with friends, listening to music, drawing, playing older video games, and supporting his friends in their artistic and sporting endeavors.
Videos & Links
Presentation Slides