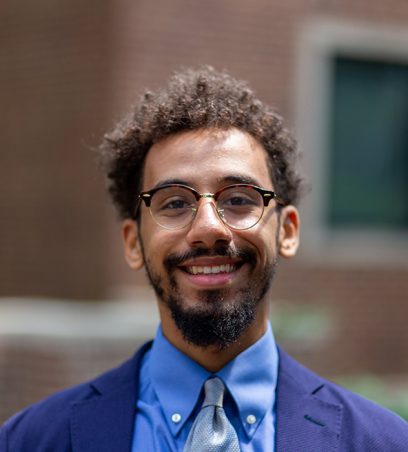 Khalid El-Jack
Khalid El-Jack graduated from Boston University in 2019 with a BS in Human Physiology. Khalid's interest in healthcare and medicine stems from his experiences as a clinical volunteer in Boston as well as abroad in his family's native Sudan. These experiences combined with his background as a first generation American have inspired Khalid to explore ways to combat health disparities in Sudan as well as in urban America. Upon graduation, Khalid plans to enroll in the City Year Americorps program where he will be working in underserved schools in Boston to mentor and inspire youth to their full potential. After this program, Khalid hopes to pursue a medical degree where he will combine his passion for helping underserved communities and making healthcare more cost-efficient by continuing research in the field of health services.
As a SUMR Scholar, Khalid is working on two projects with Dr. Carmen Guerra and Dr. Scott Halpern, respectively. With Dr. Guerra, he is conducting a cost-effectiveness analysis of the Penn Medicine Colorectal Cancer Screening Navigation Program that was started by Dr. Guerra in the summer of 2011. Specifically, Khalid is analyzing data from electronic medical records to determine the outcomes of patients who did not receive services from Dr. Guerra's Navigation Program. With Dr. Halpern, Khalid is working on a project that tests the comparative effectiveness of strategies for smoking cessation among underserved patients eligible for lung cancer screening. Under this project, Khalid participates in stakeholder advisory council meetings that include patients, caregivers, policymakers, clinicians, and health system leaders. Finally, Khalid is creating and refining patient-facing study materials that include instructional videos and messages that promote smoking cessation.
During his time at Boston University, Khalid served as a mentor under the club Brothers United which serves the African American male community of BU. In this role, he advised and advocated for four African American students on their pre-medical journey. Khalid was also an active member of the Islamic Society of Boston University, where he found a community of fellow Muslims. In his free time, Khalid enjoys watching basketball, running, as well as listening to hip-hop music.
Videos & Links
Presentation Slides