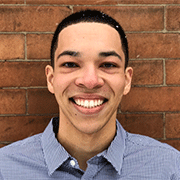 Miles Meline
Miles Meline is a rising senior at the University of Pennsylvania majoring in Philosophy and Biology with concentrations in Philosophy and Science as well as Molecular and Cell Biology. Meline is also minoring in Hispanic Studies and Chemistry. Meline is interested in confronting the predominating racial, economic, and ethical disparities in health care from a philosophical and biomedical lens, leading to his intentions to pursue a professional career in bioethics. After graduation, Meline plans to continue his education in philosophy in conjunction with attending medical school.
During SUMR, Meline is working on two research projects. With Professor Holly Fernandez Lynch, Meline is collecting data on the Mayo Clinic's Expanded Access program to eventually conduct bioethical analysis in regard to its effects on their COVID-19 trials. With Dr. Krzysztof Laudanski, he is conducting interviews with a wide range of physicians who work in the ICU to gauge discrepancies in their medical decision-making processes. The ultimate goal is to gain a better understanding of the characteristics of providers in the ICU.
At Penn, Meline is the Executive Director of CityStep Penn: a dance-based organization that introduces public school youth in the School District of Philadelphia to the performing arts as an outlet for creative self-expression. Meline is also a Managing Editor and the Events Coordinator for the Penn Bioethics Journal: the premier peer-reviewed undergraduate bioethics journal in the country that celebrates the interdisciplinary nature of bioethics and redacts two publications a year that highlights submissions from undergraduates across the country.