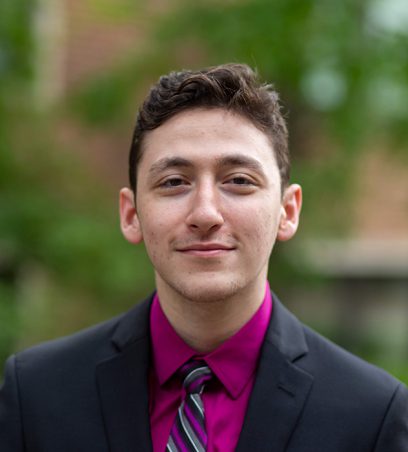 Obaidah Bitar
Obaidah Bitar is a graduate from Wayne State University, where he pursued a BA in Economics Honors. Obaidah's interest in health services research stems from his past internship experiences in public health and health economics. He is fascinated with the insights that economics research can offer towards healthcare delivery and is motivated to leverage his research experiences to work at the intersection of economics, medicine, and policy. In the future, Obaidah intends to attend medical school and plans to combine his MD degree with an MBA or PhD, augmenting his commitment to improve patient health outcomes on both a personal and institutional level.
During his time as a SUMR scholar, Obaidah is working on two separate research projects with tremendous mentors. Under the guidance of Dr. Molly Candon at Wharton's Department of Healthcare Management, he is taking part in a project analyzing the discrepancies in the quality of healthcare received between patients with Medicaid and private insurance plans. With Dr. Norma Coe at Penn Medicine, Obaidah is working on a 20-year quality effectiveness analysis of End of Life care policies.
Obaidah's time at Wayne State University exposed him to the numerous opportunities for community development in Detroit. He has held two policy internships at the City of Detroit's Health Department and the Department of Public Works. In addition, Obaidah is the co-founder and president of Blessing Box Detroit, a non-profit startup initiative that combats food insecurity in Detroit by installing miniature food pantries in outdoor spaces. In his free time, Obaidah enjoys playing basketball, reading, and travelling with friends and family.
Videos & Links
Presentation Slides