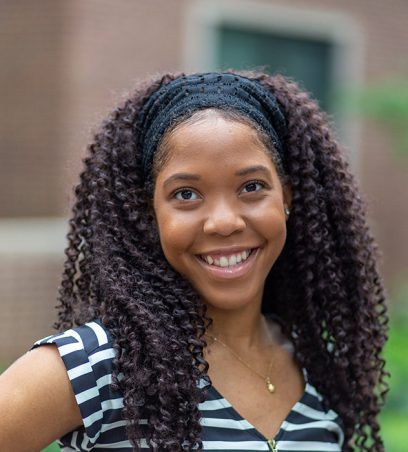 Saskhia Dieudonné
Saskhia Dieudonné is currently pursuing a Doctorate in Dental Medicine (DMD) at the University of Pennsylvania School of Dental Medicine. In May of 2018 she graduated from Tufts University with a double major in Child Studies and Human Development and Community Health. While at Tufts Saskhia participated in many clubs and activities including being a student teacher for Breakthrough Greater Boston. She spent her time with low-income, minority, or first generation middle school-aged youth teaching science afterschool to encourage them to continue pursue higher education. In addition, she also spent her summer times volunteering at Double H Ranch Camp working with adolescents who possessed a wide range of chronic diseases such as spina bifida, hemophilia, and sickle cell anemia. These experiences, and more, have turned her attention to public health dentistry and dentistry in community setting.
This summer, during LDI's 20th year anniversary, Saskhia is working alongside Salama Freed and Dr. Kristen Feemster on two separate projects. With Salama, Saskhia will look at the Medicaid expansion via the Affordable Care Act (ACA) that sought to increase the elderly's access to dental care. She is working closely with her mentor to identity the effect this new expansion has on low-income, elderly individuals seeking dental care. With Dr. Feemster and Safa Browne Saskhia is working on a travel safety study that evaluates travelers' thoughts on travel health precautions as well as gains input on the educational travel information the team has placed around the airport. Saskhia uses the KAP survey to interview both international and domestic returning and departing travelers at the Philadelphia International Airport.
Overall, Saskhia is very honored to be a part of the LDI SUMR Scholar program this year, especially as they celebrate their 20th anniversary. Outside of LDI, she enjoys reading, babysitting, cooking, and baking along with spending well needed time with family and friends.
Videos & Links
Presentation Slides