Blog Post
Parents Report On Their Distracted Driving Behaviors
Study finds high levels of distracted driving with children in the car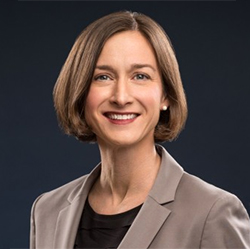 [This post originally appeared on Center for Injury Research and Prevention (CIRP) at Children's Hospital of Philadelphia Research in Action blog.]
When we think about distracted driving much of the focus is, appropriately, placed on teen drivers and cell phones. But what about child passengers driving with a distracted parent or caregiver? This is a group we wanted to identify and explore in new research published today in The Journal of Pediatrics.
We deployed an online survey to parents and caregivers of children ages 4-10 years. The 760 respondents, hailing from 47 US states, indicated they engaged in the following behaviors while driving, and the car was moving, with their child in the vehicle:
52.2 percent talked on a hands-free phone
47 percent talked on a hand-held phone
33.7 percent read text messages
26.7 percent sent text messages
13.7 percent used social media
We know from prior research that distracted driving from cell phone use is associated with higher crash risk. The current study, sponsored by the Center for Child Injury Prevention Studies (CChIPS), provides further evidence that parents are driving distracted while their young children are in the car, including numerous behaviors that take their eyes off of the road (e.g., texting or using social media). When engaging in these behaviors while driving with their children in the car, parents are not only placing themselves in dangerous driving situations, but they are also modeling these unsafe behaviors for their children to see.
Distracted Driving and Child Passenger Safety
The 4- to- 10-year-old age range was selected for this study in part because this time period can represent several points of transition in terms of child passenger safety, from a forward-facing child restraint system (CRS) to a booster seat to an adult seat belt. When we asked parents the type of CRS they typically use for their child and about the frequency of using that same type of restraint for each trip, 14.5 percent of parents reported inconsistent use of their typical CRS, which has been established as increasing a child's risk for injury.
Clustering of Risks
We also found a correlation between parents engaging in other risky driving behaviors whether or not children were present in the car, such as not wearing a seat belt and driving under the influence of alcohol, and cell phone use while driving while their children were in the car. This "clustering of risks" points to an important opportunity to educate parents through well-child visits to their health care provider. When clinicians are discussing child passenger safety with families, they can use the opportunity to ask and educate about parental driving behaviors such as seat belt use and cell phone use while driving.
It is important to note that even parents who did not report engaging in these other risky driving behaviors still used their cell phones while driving. We know people want to stay connected to others as often as possible, and that technology is constantly changing to become more accessible. However, parents should consider that staying off of their cell phones while driving is an important habit to maintain, whether or not their child is in the vehicle. Further research is needed to better understand if observing the distracted driving behaviors of parents influence adolescents when they become young drivers.
Read the press release.
Read the abstract.
Learn more about CIRP's distracted driving research.