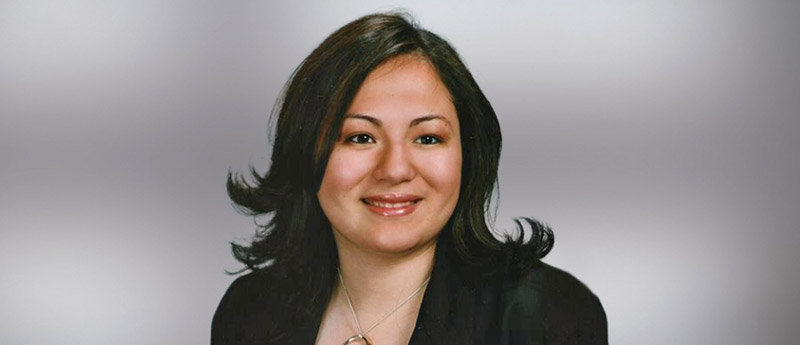 Naomi Adaniya, PhD, SUMR '05
As a Penn student studying health care management in 2004, Naomi Adaniya worked on Capitol Hill in the office of the Congressional Delegate from the Virgin Islands. That internship intensified her interest in purusing a degree in a postgrad field that involved health care disparities. Back at Penn she applied and was accepted into the 2005 SUMR cohort.
"SUMR interested me because I liked the idea of exploring a career path that would allow me to be a voice for people that don't normally get heard in health care," she remembers. "When that summer experience ended, I was positive I wanted to pursue a PhD as a researcher."
Mentored in her SUMR research by LDI Senior Fellows and Penn Medicine researchers Carmen Guerra, MD, and John Holmes, PhD, she worked on a study focused on increasing the level of prostate cancer screening in underrepresented communities.
"It was more than just learning research," she said. "Penn coordinates health services research at a very elite level and being a part of that community as a SUMR Scholar raised the bar for my own sense of potential and expectations."
Adaniya went on to graduate with a BS in Economics and Health Care Management from the Wharton School and pursued her postgrad studies at Ohio State University. There, she earned a masters degree in Geographic Information Science and Spatial Analytics, an MPH and a PhD degree in Public Health and served as a faculty member for ten years before moving into federal government service.
Today, she is a Policy Analyst with the U.S. Department of Justice Criminal Fraud Section where she leads the Health Care Fraud Unit's Data Analytics Team. Her assessments provide recommendations for the Health Care Fraud and Abuse Control Programs.