Health Care Access & Coverage
Charles C. Leighton, MD Memorial Lecture with Joneigh S. Khaldun, MD, MPH, FACEP
Disparities by Design: Why Pandemic Outcomes Weren't a Surprise and What We Must Do to Get Better
The COVID pandemic has laid bare the weaknesses of our public health infrastructure in the United States, which hindered the pandemic response and particularly highlighted the inequities in health outcomes across race and socioeconomic status. Building on her experience leading the response to various public health threats at the local and state level, Dr. Khaldun will offer specific opportunities for our public health and health care systems to improve in a way that protects and improves the health of all people, without leaving anyone behind.
All attendees are invited to a hot buffet luncheon immediately after the Lecture.
Sponsored by the Charles C. Leighton, MD Memorial Lecture Fund.
---
Speaker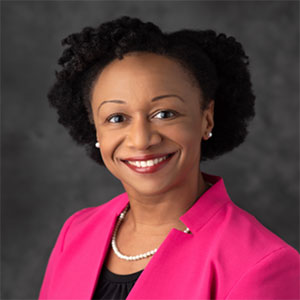 Chief Medical Executive, State of Michigan; Chief Deputy Director, Health, Michigan Department of Health and Human Services
Joneigh S. Khaldun, MD, MPH, FACEP is a nationally recognized health care executive, practicing emergency medicine physician, and health policy and public health expert. In this role, she advances the Fortune 5 company's data-driven strategy to improve access to services, address social determinants of health, and decrease health disparities. Dr. Khaldun has unique experience leading teams in government, health care, and corporate settings to address complex challenges and meet the needs of multiple stakeholders and community members, including serving as the Chief Medical Executive of Michigan, Detroit Health Commissioner, and Chief Medical Officer for Baltimore City. She is a frequently sought-after speaker and thought leader who has appeared on outlets such as Meet the Press, MSNBC, CNN, as well as testified in Congress. As the physician leading Michigan's COVID response, she is credited with the state's early identification of and actions to decrease disparities, and in 2021, she was appointed by President Biden to the COVID-19 Health Equity Task Force.
Dr. Khaldun has received multiple awards including 40 under 40 Leader in Minority Health by the National Minority Quality Forum; 2020 Crain's Detroit Newsmaker of the Year; Detroit News 2021 Michiganian of the Year; and 2022 USA Today Woman of the Year. She obtained her BS from the University of Michigan, MD from the Perelman School of Medicine at the University of Pennsylvania, MPH in Health Policy from George Washington University, and completed emergency medicine residency at SUNY Downstate/Kings County Hospital Center. She is a board-certified practicing emergency medicine physician at Henry Ford Hospital in Detroit.