Health Care Access & Coverage | Population Health
Mental Health Care in Flux: Exploring New Ways to Deliver Care
Virtual Conference

In response to the COVID-19 pandemic, the delivery of mental health care changed dramatically. An already-stressed mental health care system reacted to new demands by launching or expanding innovative approaches such as telehealth, smartphone apps, and the use of lay community members in the mental health workforce. It's time to take stock of these innovations and assess their impact on patients, providers, and payers. Join us for this virtual conference, co-hosted by Penn LDI and the Penn Center for Mental Health, to hear from the experts behind innovative mental health care approaches and craft a research and policy agenda that will inform a more effective, sustainable, and equitable mental health care system.
Conference Agenda
Welcome
David Grande, MD, MPA, Associate Professor of Medicine, Perelman School of Medicine, University of Pennsylvania; Director of Policy, Penn LDI
Keynote Address: "Rethinking Mental Health: Challenges and Opportunities"
Benjamin F. Miller, PsyD, President, WellBeing Trust
Innovator Session
Panelists will highlight innovations in mental health care accelerated by the pandemic and discuss their impact on access, quality, and stigma.
Research and Policy Priorities in Mental Health Care
Panelists will reflect on the day's talks and discuss a research and policy agenda to improve mental health care delivery in the future.
Lynn Bufka, PhD, Senior Director, Practice Transformation and Quality, American Psychological Association
Glenda Wrenn Gordon, MD, MSHP, President, Mindoula Clinical Services
Cecilia Livesey, MD, Chief Mental Health Officer, UnitedHealth Group; Assistant Professor of Psychiatry, University of Pennsylvania
Moderator: David Mandell, ScD, Kenneth E. Appel Professor of Psychiatry, Perelman School of Medicine; Director, Center for Mental Health, University of Pennsylvania
Speakers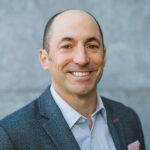 Benjamin F. Miller is President of Well-Being Trust, a foundation dedicated to advancing the mental, social, and spiritual health of the nation. In his role, Dr. Miller oversees the foundation's strategies and partnerships to reimagine a mental health system that is grounded in community and an integral part of our broader health care infrastructure. He is a nationally recognized mental health expert and holds an MA and PsyD in Clinical Psychology from Spaulding University.
Lynn F. Bufka is Senior Director of Practice Transformation and Quality at the American Psychological Association, where she focuses on the development and implementation of programs and policies that support and expand opportunities for professional psychology. Current areas of emphasis in her work are evidence-based practice, clinical practice guideline development, and defining the direction of the future of psychology education and practice. She holds a PhD in Psychology from Boston University.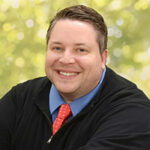 Jonathan S. Comer is Director of the Mental Health Interventions and Technology (MINT) Program and Professor of Psychology and Psychiatry at Florida International University. His research focuses on telehealth and digital mental health strategies, as well as the broader role of technology and other non-traditional approaches in overcoming traditional barriers to care. Dr. Comer holds an MA and PhD in Clinical Psychology from Temple University.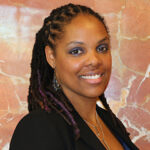 Glenda Wrenn Gordon is President of Mindoula Clinical Services and previously served as the founding Director of the Kennedy Satcher Center for Mental Health Equity at Morehouse School of Medicine, where she is also currently an Adjunct Associate Professor. Her expertise is in advancing resilience and health equity, culturally-centered integrated care, and value-based behavioral health system innovation. Dr. Wrenn holds an MD from Jefferson Medical College and a Master of Science in Health Policy (MSHP) from the University of Pennsylvania.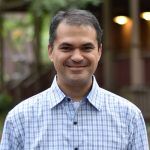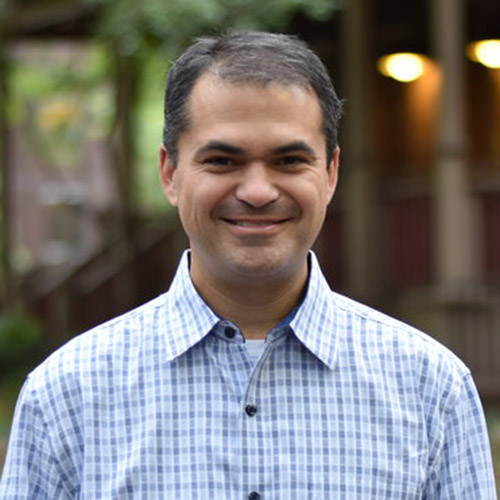 David Grande is an Associate Professor of Medicine at the University of Pennsylvania School of Medicine and Director of Policy at the Leonard Davis Institute of Health Economics. His research focuses on health care for vulnerable populations with an emphasis on identifying and overcoming barriers to care. He also studies ethical issues related to marketing in health care and digital health information privacy. Dr. Grande holds an MPA from Princeton University and an MD from the Ohio State University.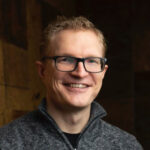 Thomas D. Hull is Research Director at Talkspace, Clinical Psychologist, Special Projects at Noom, and Project Director at Silver Hill Hospital. His work focuses on behavioral and mental health innovation, AI-enhanced digital therapy, and improving access to care for traditionally non-treatment seeking and vulnerable populations. Dr. Hull holds an EdM from Harvard University and a PhD in Clinical Psychology from Columbia University.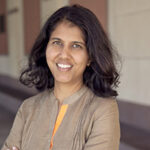 Maninder "Mini" Kahlon is Vice Dean for the Health Ecosystem and Associate Professor of Population Health at Dell Medical School at the University of Texas, Austin. Dr. Kahlon is also Founder and Director of Factor Health, a platform that tests and scales social and behavioral programs that address individual and family risk factors to deliver rapid health improvements outside the clinic. She holds a PhD in Neuroscience from the University of California, San Francisco.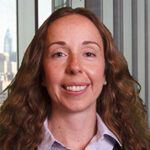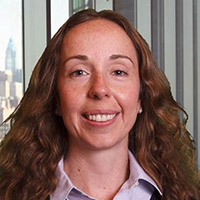 Cecilia Livesey currently serves as UnitedHealth Group's first Chief Mental Health Officer and is also an Assistant Professor of Psychiatry at the University of Pennsylvania. Previously, she was the Chief of Integrated Services, an Associate Residency Training Director, and the Director of Clinical Informatics in the Department of Psychiatry, as well as a fellow at the Center for Health Care Innovation at the University of Pennsylvania. Dr. Livesey holds an MD from Columbia University.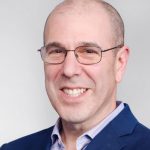 David Mandell is the Kenneth E. Appel Professor of Psychiatry and Director of the Center for Mental Health at the University of Pennsylvania. He is trained as a psychiatric epidemiologist and mental health services researcher. The goal of his research is to improve the quality of care individuals with psychiatric and developmental disabilities receive in their communities, with a particular focus on people with autism. Dr. Mandell holds a ScD from the Johns Hopkins School of Hygiene and Public Health.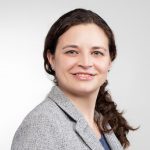 Courtney Benjamin Wolk is an Assistant Professor of Psychiatry at the Center for Mental Health at the University of Pennsylvania. She focuses on developing and evaluating strategies to promote the uptake of evidence-based care into routine practice, with the ultimate goal of improving the effectiveness of mental health services for children and adults in non-specialty mental health settings. Dr. Wolk holds an MA and PhD in Clinical Psychology from Temple University.