Research Seminar with Hannah Neprash, PhD
Ransomware Attacks in Health Care: Implications for Hospitals and Patients
Join Dr. Hannah Neprash for a talk about the growing threat of cybersecurity attacks in health care. This talk will share insights from a novel database of ransomware attacks targeting health care providers. Initial findings linking ransomware attacks to health insurance claims data suggest operational interruptions for ransomware-attacked hospitals, with spillover effects for nearby facilities and potentially negative consequences for patient outcomes.
---
Speaker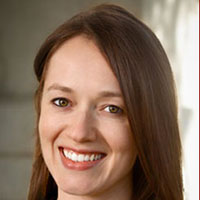 Assistant Professor, Division of Health Policy and Management, University of Minnesota School of Public Health
Hannah Neprash, PhD studies health economics, focusing on how health care providers respond to financial and non-financial incentives. Her research uses novel sources of data to examine how physician decision-making drives utilization, spending, access, and quality in health care. She is particularly interested in research questions that will inform evidence-based policy during a time of rapid transformation in health care payment and delivery systems.
In addition to her academic career, Neprash has experience in federal and state health policy – including time at the Medicare Payment Advisory Commission (MedPAC), the Health Subcommittee of the U.S. House of Representatives Ways & Means Committee, and the Massachusetts Health Policy Commission.
Co-hosted with the Center for Health Incentives and Behavioral Economics (CHIBE).
Requirements for In-Person Attendance
In accordance with Penn's Public Health Guidance, the following requirements will apply to this event:
In-person attendees are required to wear a mask at all times while inside the Colonial Penn Center.
No food or drink is allowed in the Colonial Penn Center Auditorium. Grab and go lunches will be provided.
Social distancing should be observed while in the Colonial Penn Center Auditorium and lobby whenever possible.