Health Care Access & Coverage
Research Seminar with Hannah Neprash, PhD
---
Speaker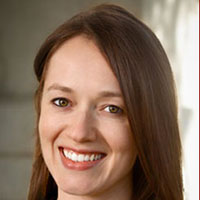 Assistant Professor, Division of Health Policy and Management, University of Minnesota School of Public Health
Stay tuned for event access information.
Hannah Neprash, PhD studies health economics, focusing on how health care providers respond to financial and non-financial incentives. Her research uses novel sources of data to examine how physician decision-making drives utilization, spending, access, and quality in health care. She is particularly interested in research questions that will inform evidence-based policy during a time of rapid transformation in health care payment and delivery systems.
In addition to her academic career, Neprash has experience in federal and state health policy – including time at the Medicare Payment Advisory Commission (MedPAC), the Health Subcommittee of the U.S. House of Representatives Ways & Means Committee, and the Massachusetts Health Policy Commission.
Co-hosted with the Center for Health Incentives and Behavioral Economics (CHIBE).