Research Seminar with Jessica L. Cohen, PhD
Open to Penn Affiliates
Jessica L. Cohen, PhD is a health and behavioral economist whose research uses randomized controlled trials and other rigorous quasi-experimental methods to evaluate the impact of maternal and child health programs and policies, both in the United States and East African countries. Dr. Cohen's research explores the behavioral channels by which health policies translate into health outcomes, with the aim of embedding this evidence into policy design and increasing policy impact. Dr. Cohen has conducted randomized controlled trials to evaluate the impact of incentives, subsidies, information, and decision architecture on health seeking behavior and health outcomes in the domains of malaria and maternal health from the prenatal through the postnatal period. Her research uses concepts from economics and psychology to explore drivers of critical health behaviors including maternity care seeking, postpartum contraception, and child nutrition.
Co-hosted with the Department of Medical Ethics & Health Policy.
Please note: In-person attendance at this event is preferred. Virtual access will be provided to registrants who are unable to be on campus.
---
Speaker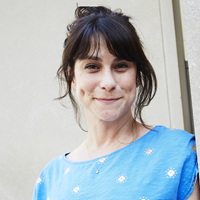 Bruce A. Beal, Robert L. Beal, and Alexander S. Beal Associate Professor, Global Health and Population, Harvard T.H. Chan School of Public Health