Research Seminar with Kimberly Narain, MD, PhD
Increasing Physician and Pharmacist Collaboration to Reduce Racial/Ethnic Disparities in Diabetes
Open to Penn Affiliates
This talk will discuss the results of a pragmatic evaluation of a primary care provider-pharmacist collaborative care intervention (UCMyRx) among Hispanic patients with Type 2 diabetes, obtaining primary care within the University of California Los Angeles clinic network. UCMyRx pharmacists use electronic health records data and standardized adherence surveys to develop tailored adherence-improvement interventions and augment guideline-concordant care among participating patients.
Kimberly Narain, MD, PhD is Assistant Professor In-Residence of General Internal Medicine and Health Services Research at the UCLA David Geffen School of Medicine. Prior to joining the faculty in the Department of General Internal Medicine and Health Services Research at UCLA, Dr. Narain was an Advanced Health Services Research Fellow in the West Los Angeles VA Center for the Study of Healthcare Innovation, Implementation & Policy. Broadly, she has an interest in evaluating the implications of health and social policies for health equity among women, individuals with low socioeconomic status, and racial/ethnic minorities.
Co-sponsored with the Department of Medical Ethics & Health Policy.
Please note: In-person attendance at this event is preferred. Virtual access will be provided to registrants who are unable to be on campus.
---
Speaker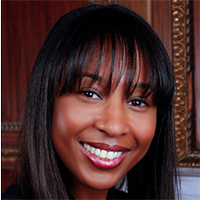 Assistant Professor In-Residence, General Internal Medicine and Health Services Research, UCLA David Geffen School of Medicine