Health Equity
Samuel P. Martin, III, MD Memorial Lecture with José J. Escarce, MD, PhD
Open to Penn affiliates
Please note: In-person attendance at this event is preferred. Virtual access will be provided to registrants who are unable to be on campus.
---
Speaker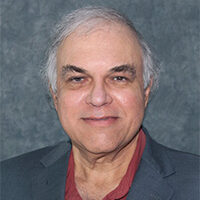 Professor, Medicine; Professor, Health Policy and Management, UCLA; Senior Natural Scientist, RAND
Dr. José J. Escarce, MD, PhD is a Professor of Medicine in the David Geffen School of Medicine at UCLA, a Professor of Health Policy and Management in the UCLA Fielding School of Public Health, and a Senior Natural Scientist at RAND. Escarce has published extensively on a variety of topics including physician behavior, medical technology adoption, racial and socioeconomic differences in health care, and the effects of market forces on access, costs, and quality of care. His research interests and expertise include health economics, managed care, physician behavior, racial and ethnic disparities in medical care, and technological change in medicine. Escarce has studied racial differences in the utilization of surgical procedures and diagnostic tests by elderly Medicare beneficiaries, and was lead investigator of a study of racial differences in medical care utilization among older persons that was based on the 1987 National Medical Expenditures Survey. Recent research for an NIH conference used the 1996-1998 Medical Expenditure Panel Survey to assess racial and ethnic differences in public and private sources of health care expenditures in the Medicare population. He was also co-investigator of a study that used interactive videodisc technology to assess the impact of patient race and gender on physician decision making for patients with chest pain.
Escarce is currently working on several projects that address socio-demographic barriers to access in managed care organizations, and is principal investigator of a program project entitled "Health Care Markets and Vulnerable Populations," which uses the MEPS and is funded by the Agency for Healthcare Research and Quality. Among other issues, the program project addresses racial and ethnic differences in access to and quality of medical care. He was member of the Institute of Medicine Committee on Understanding and Eliminating Racial and Ethnic Disparities in Health Care.