Penn LDI Small Grants Program
2022 Projects
Penn LDI has annually provided small grant funding for early-stage investigations that would otherwise not qualify for larger NIH or other institutional grants. In 2022, seven Senior Fellows and three Associate Fellows have been awarded pilot grants for research projects across a range of topics involving the cost, quality, and equity of health care. Below are the researchers and their projects.
---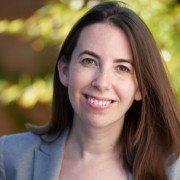 The Effects of Prior Authorization on Medicaid Prescription Drug Access
Principal Investigator: Abby Alpert, PhD | The Wharton School
Prescription drug spending has increased rapidly over the last two decades. In response, state Medicaid programs have implemented prior authorization policies to reduce drug spending and improve the targeting of treatment. Despite the prevalence and importance of these policies in state Medicaid programs, there is limited evidence of their impact on prescription drug access and patient outcomes.
Results:
In this project, we use a novel regression-discontinuity design to study the consequences of prior authorization. We study the impact of these policies on the prescribing of drugs covered by prior authorization and substitution to other drugs as well as heterogeneous impacts across geographic areas and socio-demographic characteristics. We also assess the importance of different design features of these policies and their impact on inappropriate and appropriate prescribing.
---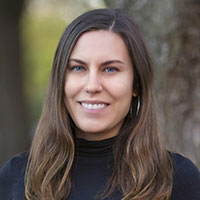 Implementation of Warmline+bridge: An Innovative Approach to Address Opioid Use Disorder Treatment Gaps in Philadelphia
Principal Investigator: Shoshana Aronowitz, PhD, FNP-BC, MSHP | School of Nursing
More than 100,000 people in the U.S. died of a drug overdose during the one-year period ending in April 2021. This study will assess and improve the implementation and sustainability of Warmline+bridge, an innovative program at Penn Medicine on Demand (PMOD). The purpose of Warmline+bridge, established in October 2021, is to connect Philadelphians with opioid use disorder (OUD) to treatment programs across the city and to provide same-day "bridge prescriptions" of buprenorphine via telehealth.
Results:
Our project has two sets of findings. The first concerns the implementation of the CareConnect Warmline. This qualitative study highlighted how innovative delivery models can help expand OUD care access to individuals who are not served by traditional treatment programs. Other health systems can create similar programs by leveraging their existing infrastructure, building a multidisciplinary team, and engaging outside stakeholders (like pharmacies). Our second set of findings involves pharmacy-level access to buprenorphine across Philadelphia. Two hundred twenty-nine (64%) pharmacies indicated that they regularly stock buprenorphine; six (2%) indicated they would order it on an as-needed basis if a script is sent. Ninety-two (26%) pharmacies said they do not stock buprenorphine, and 30 (8%) were unsure. Five zip codes had only one pharmacy that regularly stocked buprenorphine. Among these zip codes, one (19143, an area with predominately Black residents) experienced an increase in fatal overdoses between 2020 and 2021.
---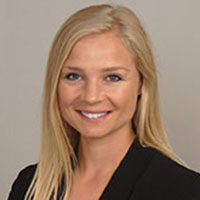 Knowledge and Perspectives of Low-Income Caregivers on a New Statewide Children's Savings Account Initiative
Principal Investigator: Zoe Bouchelle, MD | Perelman School of Medicine
In 2019, Pennsylvania launched a statewide Children's Savings Account (CSA) program, investing $100 for every newborn, with the goal of generating assets for higher education. Yet in 2020, only 10% of eligible families enrolled. In this study, we aimed to better understand (1) barriers and facilitators to enrollment and (2) families' desire to engage in clinic-based financial counseling. We conducted 100 surveys and 30 interviews with caregivers of Medicaid-insured children in two West Philadelphia pediatric clinics. We found that only 4% of caregivers had enrolled in the program and 64% were interested in free clinic-based financial counseling. In interviews, several strategies to boost engagement emerged, including increased clinic and community-based outreach. These findings will be applied through a pediatric clinic-based Medical Financial Partnership and will be presented to the Pennsylvania Treasury to inform future program outreach.
Bouchelle Z, Yazdani M, Dalembert G, Negro D, Jenssen BP, Virudachalam S, Shea J, Gwynn K, Morrow K, Kenyon CC. Low-Income Caregiver Perspectives on a State Education Savings Program and Receptivity to Clinic-Based Financial Counseling. Acad Pediatr. 2023 Aug 21:S1876-2859(23)00336-4. doi: 10.1016/j.acap.2023.08.008. Epub ahead of print. PMID: 37611694. www.pubmed.ncbi.nlm.nih.gov/37611694/
Bouchelle, Z, Yazdani, M, Dalembert, G, Negro, D, Jenssen, B, Virudachalam, S, Shea, J, Kenyon, C. MD, Low-Income Caregiver Perceptions of Statewide Education Savings Program and Receptivity to Clinic-Based Financial Counseling. Pediatric Academic Societies (PAS) 2023 Meeting Presidential Plenary on Social Care Innovation, Washington, DC. www.cdmcd.co/YkyGyK
Bouchelle, Z, Yazdani, M, Dalembert, G, Negro, D, Jenssen, B, Virudachalam, S, Shea, J, Kenyon, C. MD, Low-Income Caregiver Perceptions of Statewide Education Savings Program and Receptivity to Clinic-Based Financial Counseling. 2023 APA Regions 2 and 3 Annual Meeting Platform Presentation. Icahn School of Medicine at Mount Sinai, New York, NY.
Low-Income Caregiver Perspectives on a State Education Savings Program and Receptivity to Clinic-Based Financial Counseling. APA Joel Alpert Award, awarded to an abstract accepted to the PAS Meeting that improves the health of underserved children through service, education, or advocacy. www.pas-meeting.org/2023-awards-apa/
---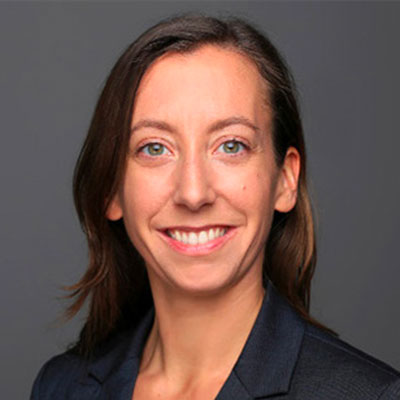 The Impact of Medicaid Policies on Long-Term Care Workers' Economic Outcomes
Principal Investigator: Pilar Gonalons-Pons, PhD | School of Arts & Sciences
The long-term care industry is one of the fastest growing sectors of the economy, but also creates some of the lowest-paid and lowest-quality jobs. The precarious working conditions of long-term care workers—who are disproportionately women and women of color—are costly for both the workers and the patients they care for. This study will examine the role of government policy in shaping the economic conditions of this critical workforce by analyzing whether and how Medicaid long-term care policies shape care workers' economic outcomes and job characteristics, in particular wages, access to benefits, schedule predictability, and union membership.
---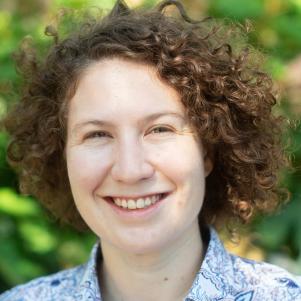 Improving Early-Stage OUD Treatment in Primary Care
Principal Investigator: Rebecca (Arden) Harris, MD, MSc | Perelman School of Medicine
About two-thirds of all patients with opioid use disorder (OUD) who begin outpatient buprenorphine treatment discontinue within the first six months, with nearly half of the attrition occurring in the first 30 days. To better understand early treatment dropout in primary care, we conducted semi-structured interviews of patient participants who had completed the first 4 weeks of OUD treatment in primary care or had discontinued treatment during the first 4 weeks. We also conducted interviews with clinicians and administrators for additional perspectives. Some themes identified were: (1) greater appointment and walk-in availability help prevent dropout, but limiting MOUD hours conserves scarce clinic resources; (2) high-risk comorbidities (chronic pain, stimulant and benzodiazepine use) present challenges to the development of the patient-PCP relationship; (3) PCP group coverage models may hinder patient-PCP relationships; (4) insurance lapses, high copays, and transportation costs impair early retention; (5) telemedicine decreases barriers to MOUD, but some guardrails may be useful.
---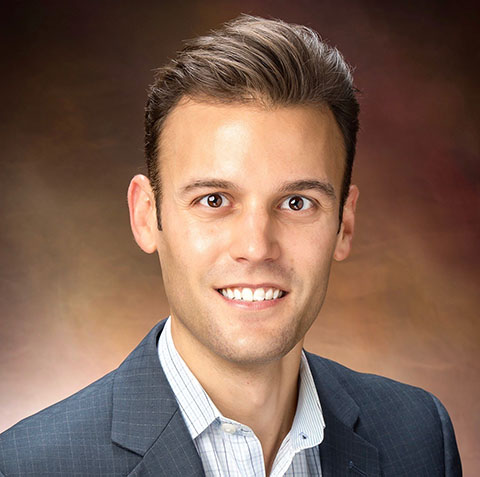 A Proactive, Tailored, Population Health Approach for Tobacco Treatment for Parent Smokers through a Pediatric Care Network
Principal Investigator: Brian Jenssen, MD, MSHP | Perelman School of Medicine
Our goals for this study were: 1) To evaluate the feasibility, acceptability, and clinical impact of a clinical decision support (CDS) system that leverages the pediatric healthcare visit to identify household smokers and remotely engage them in tobacco use treatment; and, 2) To gather feedback to optimize the system in preparation for a larger trial. According to our preliminary data, 12.6% of parents/caregivers who identified a household smoker via the survey referred them to the treatment program (feasibility). Of the 171 household smokers contacted to date, none had any concerns and all were satisfied with this remote engagement approach (acceptability). A large percentage of household smokers who were contacted (40%) accepted at least one evidence-based tobacco use treatment (nicotine replacement therapy, quitline, and/or smokefreeTXT), indicating clinical impact. Finally, participants overall were very satisfied with this pilot program, with no major suggested changes to improve the approach.
---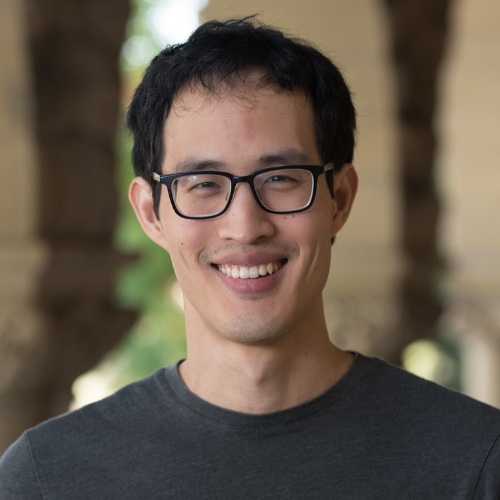 Trends and Factors Associated with Hospital and Pharmacy Contracting in the 340B Drug Pricing Program
Principal Investigator: John Lin, MD, MSHP | MD Anderson Cancer Center, University of Texas

Substantial growth occurred following the 2010 340B expansion—by 2019, nearly one-third of all pharmacies were contracting with a 340B institution. The vast majority were retail pharmacies. Contract pharmacy growth was concentrated in affluent and predominantly white neighborhoods, whereas the share of 340B pharmacies in socioeconomically disadvantaged and primarily non-Hispanic Black and Hispanic/Latino neighborhoods declined.
Resulting Products:
Lin JK, Li P, Doshi JA, Desai SM. Assessment of U.S. Pharmacies Contracted With Health Care Institutions Under the 340B Drug Pricing Program by Neighborhood Socioeconomic Characteristics. JAMA Health Forum. 2022;3(6):e221435. doi:10.1001/jamahealthforum.2022.1435
---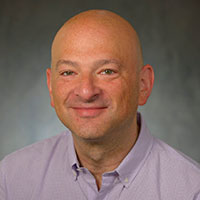 FQHC Based Integrated Care for Serious Mental Illness
Principal Investigator: Steven Marcus, PhD | School of Social Policy & Practice
Access to quality integrated primary care and behavioral health services is critical to addressing disparate health outcomes among individuals with serious mental illness (SMI) and chronic health conditions. Many individuals with SMI and chronic disease rely on federally qualified health centers (FQHCs) to receive care, though research examining how FQHCs can best deliver integrated behavioral health (IBH) to this group is lacking.
Results:
We identified 86,565 individuals with a serious mental illness (SMI) receiving integrated behavioral health and primary care (IBH) within a national network of community health centers. IBH was categorized by level of integration, ranging from co-located care, where services are delivered in the same location (higher integration) to unintegrated care, where services are fragmented across health networks. Of the study population, 71% received co-located primary care and mental health treatment, reflecting a high level of integration. Specific SMI diagnoses did not impact the level of service integration received, but nonwhite individuals were more likely to receive co-located care than those who were white. Among individuals with co-occurring SMI and diabetes (N=8,548) or hypertension (N=16,600) receipt of co-located care was associated with controlled blood sugar, body mass index, and blood pressure, but only among individuals with mood disorders.
---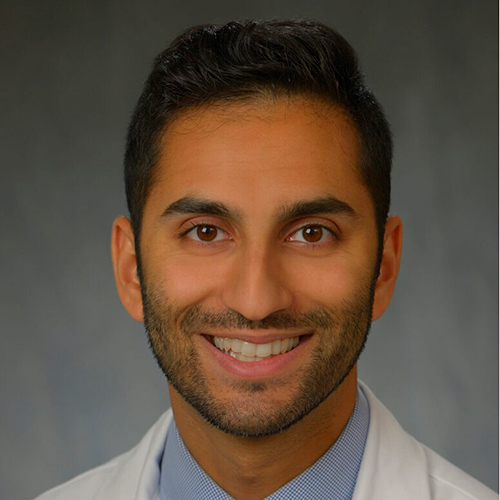 Understanding Prognostic Communication Between Clinicians and Surrogates of Older Adults with Moderate to Severe Traumatic Brain Injury: A Qualitative Study
Principal Investigator: Stephen Miranda, MD | Perelman School of Medicine

Older adults account for a disproportionate number of deaths after traumatic brain injury (TBI), often necessitating urgent, value-laden conversations about life-saving surgery. Because an acceptable neurological status or functional outcome is not guaranteed post-operatively, it is critical to understand how clinicians and patient surrogates communicate about the future. This project will yield essential information about how prognosis is disclosed and perceived after TBI, using qualitative methods to: (a) describe the content of care-planning discussions between clinicians and surrogates, and (b) explore surrogate perceptions about prognostic communication. Such evidence will inform the development of behavioral interventions to improve shared decision-making after these injuries so that surrogate expectations are better aligned with realistic outcomes, and that recommended treatments are more concordant with patient values.
---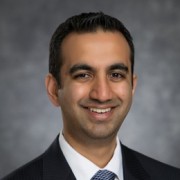 Evaluating the Early Impact of the End-Stage Renal Disease Treatment Choices Model on Health Equity
Principal Investigator: Amol Navathe, MD, PhD | Perelman School of Medicine

Patients with end-stage renal disease (ESRD) suffer from limited and inequitable access to cost-effective therapies such as home dialysis or kidney transplantation (compared to in-center hemodialysis). To improve access to these therapies, the Centers for Medicare and Medicaid Services implemented a new mandatory payment model in 2021—the ESRD treatment choices (ETC) model—which randomized 30% of all hospital referral regions in the country to receive payment adjustments that incentivize home dialysis and kidney transplantation. Unfortunately, there is growing concern that the randomization design may unintendedly worsen access to these therapies for minority populations. In this proposal, we will leverage data from Medicare and transplant registries to evaluate the impact of the ETC model on health equity. Specifically, we aim to establish whether the ETC model 1) appropriately randomized participants to account for equity, and 2) had an early impact on home dialysis and kidney transplant waitlisting for minority populations.