News
Alison Buttenheim Named Director of Engagement at LDI
New Position Focuses on the Connection of Senior and Associate Fellows to Research Resources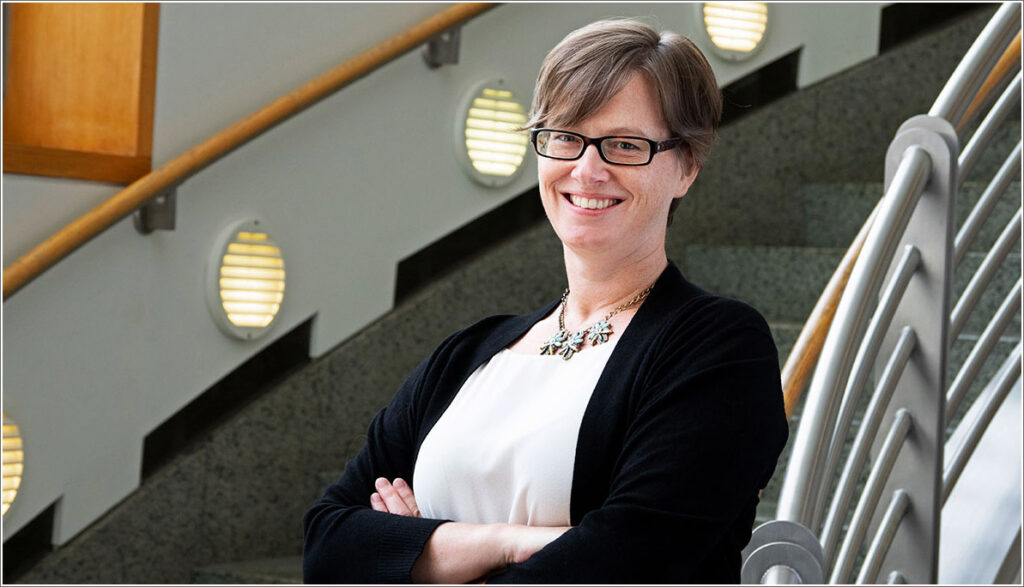 University of Pennsylvania School of Nursing Associate Professor Alison Buttenheim, PhD, MBA, has been named Director of Engagement at the Leonard Davis Institute of Health Economics (LDI). The newly-created position is focused on better assisting the Institute's rapidly expanding membership of Senior and Associate Fellows in connecting to LDI, connecting with each other, and connecting with health care practitioners and policymakers. 
LDI is the country's oldest academic health services research center. Fellows are drawn from all twelve of Penn's schools to foster interdisciplinary collaboration. Their research addresses a broad array of topics related to the organization, management, financing, delivery and quality of health care throughout the United States. LDI works to expand the reach of its Fellows by providing support for research, its translation and dissemination, and its impact. Each year, LDI convenes workshops, seminars, conferences, and other events designed to bring together Senior and Associate Fellows, to share the latest research in the field, and to explore mutual research interests.
Connecting and networking
"Throughout LDI's first half century, Fellows have valued the community of scholarship that LDI creates. LDI facilitates connecting and networking with others in ways that enhance Fellows' research and its ultimate impact," said LDI Executive Director Rachel Werner, MD, PhD. "Despite the importance of this engagement function, LDI has never had formal oversight of it. With LDI's growth over the last decade, we saw a need for a new leadership role. Alison Buttenheim's proven ability as an innovator to think outside the box is going to be a huge benefit to LDI and its community of researchers; we're so happy to have her join LDI's leadership team."
An accomplished public health researcher and behavioral scientist, Buttenheim is a long-time LDI Senior Fellow. A former Penn RWJF Health & Society Scholar, she is also a member of the leadership teams of Penn's National Clinician Scholars Program (NCSP) and Penn's Center for Health Incentives and Behavioral Economics (CHIBE).
'Rewarding and enriching experience'
"I've been an LDI Senior Fellow since I came to Penn as a postdoc in 2009," said Buttenheim. "LDI has supported my career in so many ways — from pilot grant funding to get my program of research underway to networking opportunities where I was introduced to colleagues who could read my grant proposal, offer methods expertise, or suggest new ways of tackling a problem. I've had a very rewarding and enriching experience as a Senior Fellow, and I certainly count LDI as one of my 'home bases' on campus. My goal as Director of Engagement is to have all our Fellows (nearly 500 at this point) feel the same way about their interactions with LDI."
Buttenheim's first innovation as Director of Engagement is the addition of "LDI Ambassadors" to LDI's annual Fall Kickoff event at which new Fellows are introduced. The ambassador Senior Fellows will share their experiences and help make connections for newer Senior Fellow and Associate Fellows.
"We of course want to get new Fellows 'in the door' at LDI, but also want to ensure that they are connected to relevant resources and helpful colleagues in deliberate, strategic, and efficient ways." said Buttenheim.