COVID-19
News
Biden Advisor Ezekiel Emanuel's COVID Vision: Public Health Science and Comprehensive National Measures
Tells MarketWatch It Will Take Another Year to Get Control of the Pandemic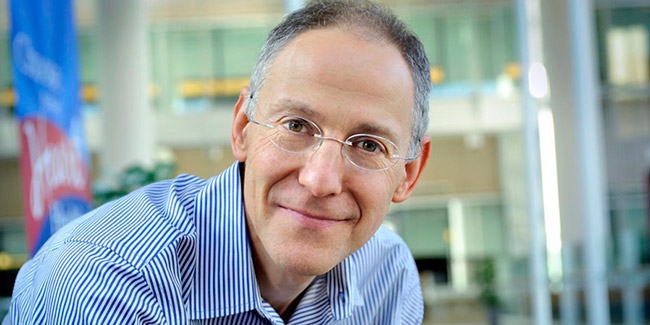 Within hours of being named to President-Elect Joe Biden's Coronavirus Advisory Board, LDI Senior Fellow and University of Pennsylvania Vice Provost for Global Initiatives Ezekiel Emanuel told a MarketWatch interviewer it will be at least another year before the COVID-19 pandemic is brought under control. He indicated that much stronger safety measures than are currently being taken will be required to achieve that goal.
Emanuel, MD, PhD, who is also the Chair of the Medical Ethics and Health Policy Department at the Perelman School of Medicine, similarly served as an advisor in the Obama administration, where he played a major role in the creation of the Affordable Care Act.
One of President-Elect Biden's top points throughout his campaign was that the federal government's current disorganized, anti-science approach to the virus must be reversed. In his victory speech on Friday, Biden promised that one of the first things he would do as President-Elect is to formally create the new pandemic advisory board that has now been announced.
Advisory Board members
The new board is co-chaired by former Surgeon General Vivek Murthy, MD, MBA, former FDA Commissioner David Kessler, MD, and Yale University's Marcella Nunez-Smith, MD, MHS.
Other members besides Emanuel include Atul Gawande, MD, MPH, a professor at Brigham and Women's Hospital; Celine Gounder, MD, ScM, FIDSA, of the NYU Grossman School of Medicine; Julie Morita, MD, Executive Vice President of the Robert Wood Johnson Foundation; Michael Osterholm, PhD, MPH | CIDRAP, Director of the Center for Infectious Disease Research and Policy at the University of Minnesota; Loyce Pace, MPH, the Executive Director and President of the Global Health Council; and Robert Rodriguez, MD, and Eric Goosby, MD, of the University of California, San Francisco School of Medicine.
Limiting the number of people together limits the spread. That doesn't mean you can't gather with people, but it's a small number. Keeping your social network under 20 seems to be a critical threshold.

Ezekiel Emanuel
In his early morning MarketWatch interview, board member Emanuel predicted the next 12 months would be "tough" for the country through which the pandemic is still raging out of control. 
Four things increase transmission
"There are four things that increase transmission: indoors, crowds, long periods of time, and then coughing, sneezing, singing [and] yelling," he told MarketWatch. "If you put a group of people indoors, [and] one of whom is infected, it's predictable what's going to happen."
The primary mechanism spreading the disease is superspreader gatherings, he said, and "limiting crowds is critical to that."
High per capita death rate
Asked why the U.S. has had more COVID-19 deaths than other countries and one of the highest per capita death rates, Emanuel pointed to "the lack of leadership and getting everyone together."
He went on to cite the lack of efficient testing and national implementation of coherent public health measures including social distancing, and face-mask use.
Asked about how other countries succeeded where the U.S. has so far failed, Emanuel told MarketWatch, "It's about bringing cases down in the initial lockdown. It's then opening up and not rushing to open up indoor dining or indoor bars or gyms. [It's] opening up outside, managing the cases, putting in place the testing routine so that when you have an outbreak, you limit it very, very quickly. We've seen this capacity in South Korea and Taiwan. Wearing face masks limits the spread. Limiting the number of people together limits the spread. That doesn't mean you can't gather with people, but it's a small number. Keeping your social network under 20 seems to be a critical threshold."