Blog Post
Bringing Gynecologic Cancer Care Closer to Patients
An Approach to Addressing the Rural Gap
For patients with gynecologic cancers, treatment by a specialist—a gynecologic oncologist—is crucial for improving chances of survival. However, in 2015, as many as 10% of women in the U.S. lived in a county that was more than 50 miles from the closest gynecologic oncologist. In a new study, my co-authors and I found that since 2015, gynecologic oncologists are working at more clinics and hospitals and covering a greater geographic area, thus providing greater access to specialized gynecologic cancer care. Our findings suggest that rural disparities related to access to gynecologic cancer care may be addressed by having doctors travel to their patients, rather than the other way around.
In our study, we used national data on physician practice locations from Medicare's Physician Compare to assess how the number of practice sites and geographic areas each doctor covers changed from 2015 to 2019. We also examined whether there were more regions in the U.S. containing a gynecologic oncology practice.
While the number of gynecologic oncologists in the U.S. did not change substantially (1,088 in 2015 to 1,157 in 2019), the number of clinics and hospitals with a gynecologic oncologist nearly doubled (881 to 1,416, Figure 1). There were also 1.5 times as many zip codes (642 to 984) containing a gynecologic oncologist, suggesting that gynecologic oncologists were covering more practice sites over greater distances.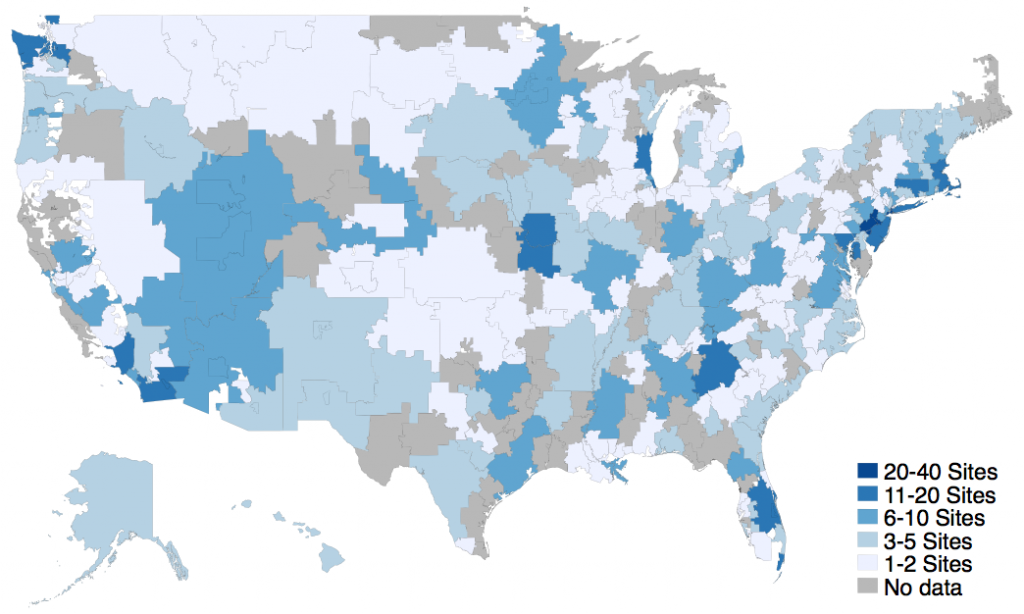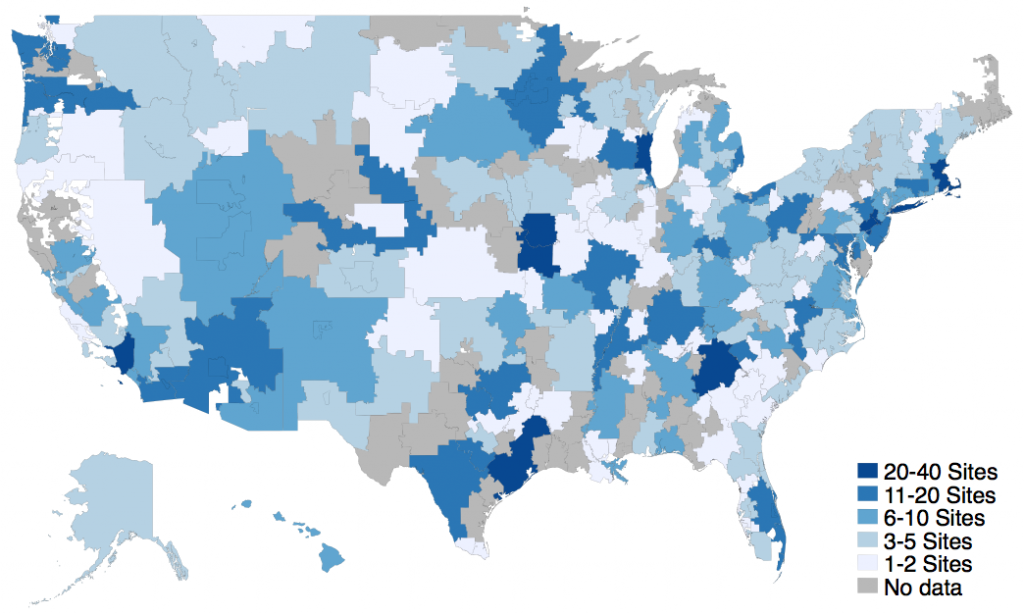 Gynecologic cancers—those of the uterus, ovary, and cervix—are on the rise, with approximately 113,000 new cases in the U.S. in 2020. Improving geographic and rural disparities in gynecologic cancer is an important issue in the cancer community and critical to closing the rural cancer care gap. Our findings confirm that geographic disparities in gynecologic cancer are being addressed, at least in part, by bringing the gynecologic oncologist closer to the patient. This represents a significant shift in cancer care delivery and has several important implications for patient care.
First, gynecologic oncologists are traveling farther to satellite offices, clinics, and hospitals that are closer to patients. Bringing the care to patients may increase access and reduce critical delays in care that can impact cancer survival.
Second, this shift may decrease the burdens of cancer care and treatment on patients and their families. Some data also suggest that reducing distance to care increases the likelihood of treatment completion. As patients travel less for care, financial and time burdens may be reduced, making it more likely that they will finish treatment (and improving survival).
Third, gynecologic oncologists can provide increased access to guideline-concordant care and specialized cancer care, including clinical trials and novel therapies. While patients may not have access to the full range of cancer care (i.e., surgery, chemotherapy, and radiation oncology) at a local practice site, gynecologic oncologists can connect patients with needed services. This does require, however, that hospital systems set quality benchmarks and frequently evaluate outcomes across satellite sites to ensure that patients are receiving high-quality care at all locations.
At the same time, managing practices at multiple sites has implications for physician wellness. As cancer care delivery shifts, providers face increased travel time and greater demands for care coordination, organizational support, and cross-coverage for days when a physician is not at a particular location. Further research is needed to better understand how the consolidation and regionalization of gynecologic oncology practices may contribute to physician burnout and wellness, as well as patients' quality of care.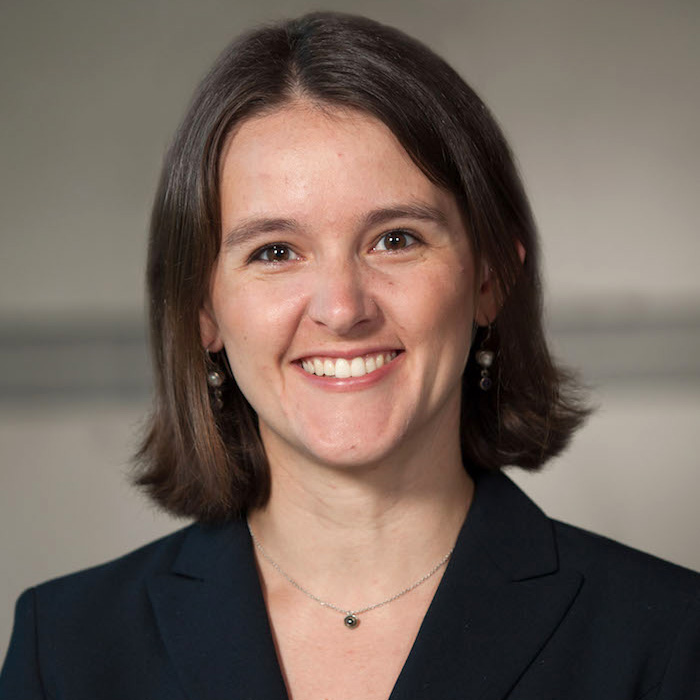 ---
The study, An increase in multi-site practices: The shifting paradigm for gynecologic cancer care delivery, was published in Gynecologic Oncology in January 2021. Authors include Katherine Hicks-Courant, Genevieve P. Kanter, Robert L. Giuntoli, Marilyn M. Schapira, Justin E. Bekelman, Nawar A. Latif, Ashley F. Haggerty, Mark A. Morgan, Robert Burger, and Emily M. Ko.