COVID-19 | Health Equity
News
Inside The Complexity of COVID Vaccine Distribution
LDI Virtual Seminar Experts Detail Major Challenges Confronting National Immunization Campaign
Just days before the first COVID-19 vaccine — Pfizer's BNT162b2 — is expected to win FDA Emergency Use Approval, the University of Pennsylvania's Leonard Davis Institute of Health Economics (LDI) convened a December 4th virtual seminar of five top national and international experts to discuss the enormously complex logistics and ethical issues involved in inoculating hundreds of millions of people.
"We all have enormous aspirations and hopes that this really is a route back to normalcy and having our kids go back to school and gathering with our families and getting our economy back on track," seminar moderator Alison Buttenheim, PhD, MBA, told an audience of more than 700 viewers. "But we also know the vaccine will be in limited supply and requires us to think through complicated challenges to its distribution, delivery and acceptance. There are many, many equity issues to solve and many questions about the vaccine itself that we don't yet have answers for."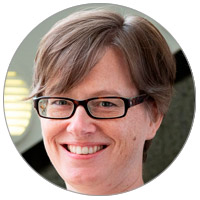 Like other members of the Addressing Challenges in Coronavirus Vaccine Distribution and Uptake seminar panel, Buttenheim is a nationally-recognized vaccine expert. Penn LDI's Director of Engagement, an Associate Professor at the Penn School of Nursing, and Scientific Director of Penn's Center for Health Incentives and Behavioral Economics (CHIBE), she was also a member of the National Academy of Medicine's Committee on Equitable Allocation of Vaccine for the Novel Coronavirus.
Other panelists included members of the FDA's Vaccines and Related Biological Products Advisory Committee (VRBPAC), the CDC Advisory Committee on Immunization Practices (ACIP), the international Coalition of Epidemic Preparedness Initiatives (CEPI), and the Philadelphia Department of Public Health's Division of Disease Control (PDPH).
The event ranged across issues involving vaccine safety and efficacy, supply sufficiency, logistics, funding adequacy, hesitancy, estimates of how many people must be inoculated, and length of time likely needed to achieve that.
66% of the population
Panelist Paul Offit's dream scenario is that everything falls smoothly into place and 66% of the U.S. population — 218 million people — is vaccinated by Dember of 2021. But his pragmatic estimate is "there's going to be a lot of stumbling as this vaccine rolls out."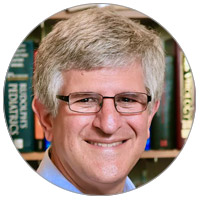 Offit, MD, is a member of the FDA's VRBPAC, Director of the Vaccine Education Center at Children's Hospital of Philadelphia, and one of the country's top authorities on the topic. "It's pretty remarkable that only 11 months ago the SARS-CoV-2 genome was sequenced and we now have Pfizer and Moderna vaccines that have virtually completed their phase-three trials," he said.
"What looks to be true," he continued, "is that these vaccines are 90 to 95 percent effective; that efficacy seems to extend to people who are over 65. That efficacy protects against severe disease without any apparent or important or major safety concern." Offit estimated the public release of the Pfizer product could happen as early as December 15, and Moderna's could be released by the end of December.
He noted the size of the clinical trials for those two-dose vaccines (Pfizer, 44,000; Moderna, 30,000) were similar to other vaccine trials such as those for HPV or Rotavirus.
Efficacy follow-up
"The only difference really is length of time that you're following up on efficacy," Offit explained. "You're only going to know these vaccines are effective for a couple of months when you release them. That's the thing you need to follow. But I do think if something is highly effective within a couple of months, it's likely to be at least significantly effective six months or a year later, but that will be looked at. That's the safety thing. (FDA Commissioner Stephen Hahn, MD) said we want two months of safety data after the last dose; and if you look at the serious side effects associated with vaccines, usually they're picked up within six weeks. So you can say at least you don't have a serious adverse event."
A widely recognized challenge to the success of the national inoculation campaign is the high level of vaccine hesitancy reported across all socioeconomic levels, fueled by concern about the "warp speed" at which the vaccines were developed and the heavy-handed politicization of that process by the current administration.
Offit pointed out that the genetic process used to produce both vaccines — Messenger RNA (mRNA) — is something with which we have no previous commercial experience. But panelist Nicole Lurie didn't view that as a major concern.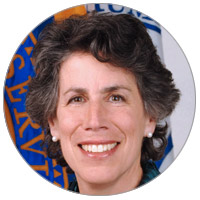 "For the past decade, scientists have been working on developing and perfecting mRNA vaccines. It was after the H1N1 pandemic that we decided to move from a one-up drug approach to platform technologies like mRNA there weren't so random. It's important for people to understand that over ten years, they've gotten the bugs out to the point where we've been able to do what has so dramatically happened in the last year. It's also important because, on the political side, that work spans a number of different administrations."
Lurie, MD, MSPH, the former Assistant Secretary for Preparedness and Response at the U.S. Department of Health and Human Services, currently is a strategic adviser for CEPI, the largest developer of coronavirus vaccines outside the U.S.
Politics and the FDA
"In terms of issues like confidence, skepticism and politicization, there were concerns about how politicized the FDA was in the approval process," Lurie said, "but I think we've seen the FDA, with a lot of help, do a really good job clawing back to a position of scientific integrity and following the science."
"I think a lot of people are making efforts to stop making this an issue about Democrats versus Republicans or viewing the wearing of a mask or getting a vaccine as a test of your religious faith," Lurie continued. "I think we're moving to some better concept about the ways in which we're all in this together and the vaccine is the enemy. A lot of people are going to die between now and January 20th and the situation is going to be even much more dire than it is now. So, we're going to see increasing motivation and also see other countries around the world using this vaccine; that is going to help in the area of hesitancy as well."
Moderator Buttenheim noted that in communities of color across the country where some of the highest levels of vaccine hesitancy are found, that concern is rooted in a long history of exclusion, unconsented experimentation, and other ethically questionable policies and practices of the white medical and political establishments. She asked what strategies might effective address those communities' mistrust.
Structural racism
"From the perspective of all the things that predispose black and brown populations to disease, the fact that black and brown populations may not trust this vaccine is entirely predictable," said Panelist Dayna Matthew, JD, PhD, Dean and Professor of Law at the George Washington University Law School. "The way a black and brown person has been excluded is structural; it's by the industry; by the scientists; by the researchers; and by the hospital. It's remarkable to me that we are comfortable thinking specifically about race and ethnicity when the problem occurs, but not when there's a solution."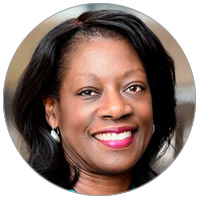 "The fact that a person in a socially undesirable, densely populated housing setting is more likely to be exposed to the disease, is something our society is OK with," said Matthew. "But racial segregation is the mechanism by which that disparate exposure and comorbidity occurs. We should consider the race and ethnicity of the population in allocating the vaccine; the population we also depend on disproportionately to stock our shelves, drive our buses, deliver our papers."
"We could also do mild things to encourage vaccine uptake," Matthew continued, "like make sure that we have community health workers and that we distribute vaccines with people who speak the language of those who might be trusting of their neighbors. They're very deliberate things we could do. But I guess I want to be a little bit of a provocateur and say, why are we so cautious about talking race and ethnicity when we talk about allocating good public benefits and less so when the burdens are distributed?"
'Jurisdictional limitation' strategy
In keeping with concerns about health equity, the City of Philadelphia is taking a number of actions specific to vaccine mistrust and hesitancy throughout its communities of color. It will be setting up conveniently located vaccination clinics throughout those neighborhoods. More importantly, it will be pursuing an overall policy using "jurisdictional limitation" to build in a potential advantage for the black and brown community members who make up such a large proportion of the city's essential workers. The population of Philadelphia is 44% African American and 13.6% Hispanic.
According to panelist Caroline Johnson, MD, Deputy Health Commissioner, and Acting Director of the Division of Disease Control in the Philadelphia Department of Public Health, the City will, after the initial Phase 1A vaccination round for front-line health workers, exclusively inoculate city residents. That means a lot of workers from the suburbs who commute into the city every day will not be eligible to get the vaccine at their workplace.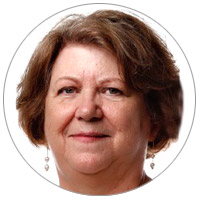 Create advantage for persons of color
"What we're doing in 'Phase B,' is a way to create some potential advantages for persons of color because most of the essential workforce who live in Philadelphia are persons of color," said Johnson, an infectious disease physician. "This is one way we think we can get this vaccine to communities that need it the most."
"I know we will be criticized," Johnson continued, "because those non-resident employees who are turned away will not be happy and we're prepared to face some of that. It is very important to us that we are getting this vaccine to the right communities and we're really hoping that our partners will help promote this with us."
Perhaps one of the issues that most impacts all involved in the vaccine distribution effort is simply the supply of the drug itself. In the last few days, according to panelists, jurisdictions across the country have been told there will be a lot less of the vaccine available at first then initially hoped.
Vaccine supply shortages
Johnson reported that phone calls late last week informed the region's hospitals and health systems that their initial supply of vaccine would be as little as 10% of what they needed to inoculate their front-line workforce. At the same time, she said it was surprising that the various health systems and hospitals were not interested in standardizing how such small supply would be allocated to workers and patients.
"It turns out the needs of different facilities suggest they need to make this an internal decision," said Johnson. "So, the City has not established a priority system. Some groups said their highest risk was with trauma surgeons. Others are prioritizing obstetrical services."
Another allocation issue involves the extreme cold refrigeration system required to store and transport the mRNA vaccines.
Cold-chain requirements
"Because of the cold chain requirements, the vaccine will initially be distributed to, or dropped off at, a fixed number of locations that are probably capable of dealing with a large Phase 1A population," said panelist Lurie. "Once we get beyond Phase 1 and those fixed numbers of locations, it's going to be really complicated. I don't believe that there's been adequate planning done for it. I don't think the information systems are all linked up."
Johnson said her office had already spoken with government offices in Western states with large rural populations that didn't believe they could use cold-chain vaccines in their region. They were waiting for the number of other non-mRNA vaccines currently in the pipeline that didn't need extreme refrigeration.
But having a growing number of two-dose vaccines may create its own issues by making it more difficult to keep track of who got which vaccine for their first shot, so that their required second shot would be the same drug.
Lack of funding
The panelists also pointed out that it's one thing to lay the complicated plans for a comprehensive vaccine program for a city or state and quite another to carry it out without sufficient funding.
"I want to really stress that to actually pull this off, we're looking to Congress to pass a bill to provide financial relief and fund these vaccination campaigns," said panelist Lurie. "People have to have a clear understanding that money has to go from Congress to the federal government, to the state government, to local governments through contracts to hire vaccinators and all the people who are going to be part of this workforce."
"It's not straightforward," Lurie continued. "Many state legislatures and local governments need to convene to approve contracts and spend money. Those things are complex and often take a long time, and you can't spend money you don't have. In past administrations — I speak from H1N1 experience — the federal government entered into a really strong partnership with governors and mayors, and that planning went on for months. There was a lot of effort to create a consistent framework at the federal level, not just for allocation, but for how all this was going to happen and then have state and local governments adapt as needed."
"I feel like we're way behind in all of those efforts here. And the fact that money is not available puts us further behind," Lurie said. "So I imagine the beginning of this is going to be pretty chaotic. And I imagine a lot of places are going to be expecting a certain amount of vaccine and they're going to get a lot less. That's going to be frustrating for all the planners and it's going to be really frustrating for people who really want that vaccine early."