COVID-19 | Health Care Access & Coverage
News
Inside the Pandemic's Health Provider Financial Crisis
LDI Virtual Seminar Experts Detail Fiscal Disruption and Uncertain Future
As a third wave of COVID-19 broke across the country, setting new infection and death records, Penn's Leonard Davis Institute of Health Economics (LDI) convened a virtual seminar of top experts on October 23 to discuss the extraordinary financial impact the pandemic is having across all of health care delivery.
The panelists were a CEO of one of the country's largest academic medical centers, the former Louisiana State Secretary of Health, Vice President of Government Affairs at the California Primary Care Association, and the former U.S. Department of Health and Human Services National Coordinator for Health Information Technology.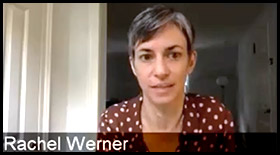 Panel moderator and LDI Executive Director Rachel Werner, MD, PhD, set the scene. "Data to date show the pandemic has taken a tremendous financial toll on our health care system, affecting health care delivery in profound ways. Included are a decline in visits and clinical activities, and consequent reductions in revenues and health care workforce. Here in Philadelphia, earlier this month, one of the major health systems, Jefferson Health, announced it was eliminating 500 jobs after a drop in patient cash flow last spring of around a billion dollars. For many in health care, there is a sense of economic peril and a concern about how to preserve the financial integrity of our health system as we move forward."
'A giant hit'
"The hospital sector took a giant hit," said panelist Kevin Mahoney, MBA, DBA, Chief Executive Officer of the University of Pennsylvania Health System, which, together with the Perelman School of Medicine comprises Penn Medicine, an $8.6 billion-a-year enterprise with six acute care hospitals and hundreds of outpatient locations throughout Southeastern Pennsylvania and Southern New Jersey.
"In early March we shut down elective visits and surgery," said Mahoney, who is also an LDI Senior Fellow. "We had an acceleration of expenses. I still have $400,000 worth of ventilators that we bought because there was a belief that everyone was going to end up on a ventilator. Then we found out the mechanical ventilation actually prolonged the patient stay, so we quickly pivoted."
"The pandemic saw an acceleration of trends and laid bare how dependent hospitals are on commercially insured elective procedures and how, without them, we don't make money," Mahoney continued. "We need to use this as a clarion call to reset and move forward on value initiatives. Rachel Werner just mentioned some of the problems in other health systems in Philadelphia. When you're laying people off, or not funding their 403(b) (retirement accounts), we're all going down the drain together. We need to shift to where the patients are, which is more ambulatory and virtual care, and we need to get there in a hurry."
Virtual care head start
Penn Medicine had a head start in this virtual area; for several years, its researchers' pilot projects have been testing telehealth and other virtual remote care delivery techniques and practices. It was able to quickly expand these established telemedicine programs to meet massive pandemic demands. In addition, it launched the COVID Watch app for remote monitoring of COVID patients at home.
The other panelists agreed the surprisingly rapid move to telemedicine care across all of health care helped shore up many providers' financial stability during the crisis. But they were of different minds about how telecommunications might be taken forward in the payment systems in the post-COVID period.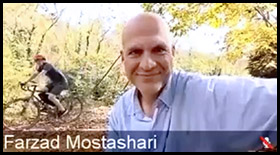 Panelist Farzad Mostashari, MD, ScM, former HHS Health Information IT Coordinator, is now CEO of Aledade, Inc., a consulting and systems support firm that partners with nearly 700 primary care providers in 30 states, assisting them in running their businesses with alternative payment models.
"On March 12 we stopped physical visits to the practices and intensely focused on what it would take to help them just survive," said Mostashari. "We stood up 150 practices in telehealth within a weekend. Practices in some states were harder hit than others, but telehealth was a significant contributor to keeping the practices in business during a 50% drop in total volume across the system. We're now back up to almost prior-visit levels, but still seeing about 15% of total visits as telehealth."
A payment and regulatory issue
"Is telehealth here to stay (post-COVID)?," Mostashari asked. "The telehealth adoption issue has never really been a technology issue; it's been a payment and regulatory issue. What we saw during this crisis was how quickly the health system can transition to large-scale telehealth — we made a decade's worth of progress in literally days on the payment side. On the regulatory side, we saw the (existing federal, state and interstate credentialing barriers) all kind of fall away, showing what could happen if people really needed it to happen."
"The big concern for telehealth beyond COVID from the payer, Medicare, and policy side is the question of whether telehealth will just be a substitute for an in-person visit, which would be great. Or, will it become another form of 'layering on' of more and more visits whose necessity is difficult to determine," Mostashari said. "What is the long-term impact going be on the Medicare Trust Fund and payers, and what is the potential for fraud? Those are the future questions."
Andie Martinez Patterson, MPP, Vice President of Government Affairs at the California Primary Care Association that represents more than 1,370 not-for-profit Community Health Centers and Regional Clinic Associations throughout the state, pointed out that her state's pandemic situation was more complicated than most.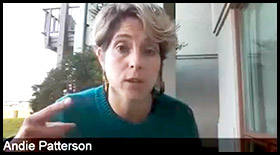 Telehealth and Medicaid payment
"California has had three 'pandemics'," she said. "Along with COVID, we've had fires and this horrible air quality situation, so it's all created a bit of a catastrophe. Because the preponderance of our payment is fee-for-service, we were really challenged when everybody stopped going to the doctor. Revenues dropped dramatically. One issue was that, although we have a close relationship with our Medicaid Department, telehealth services had never been paid for. We were able to change that and get telehealth flexibility and full payment in three days. I cannot underscore the importance of that payment; it was a lifeboat keeping our centers afloat. But I don't know if it's permanent."
Patterson emphasized the specific distinction between the two kinds of remote electronic clinic services the California centers provide: telephonic, meaning voice-only telephone calls with a patient, and telehealth, meaning online video and voice connections between providers and patients.
Telehealth engagement challenge
"It was the telephonic care that saved us," Patterson said. "We tried hard with telehealth but the technology was difficult for a lot of the patient population. Some of our elderly patients are really not into it yet. Our own staffers were trying to learn an entirely new delivery and workflow system, and help people acclimate to this new type of visit model. There were a lot of folks who just didn't want to engage with it."
Despite the problems, California clinics found that the new telephonic/telehealth system dramatically improved behavioral health care.
"We used to have 40-50% no-show rates in behavioral health," Patterson said. "Now we have some health centers reporting zero no-shows. We've gotten people who have never come in before, like Latino men who have anxiety disorders. They're now doing behavioral health visits for the first time."
COVID and Mardi Gras
In Louisiana, the COVID-19 pandemic began invisibly circulating as 1.4 million visitors began winding down their Mardi Gras celebrations in New Orleans. In March when the emerging pandemic was recognized, the state briefly had the highest rate of COVID infections in the world, even higher than that of northern Italy at the time.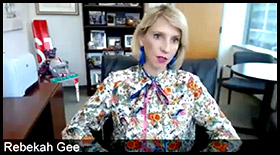 Panelist Rebekah Gee, MD, MPH, MS, said Louisiana telehealth and Medicaid systems made a major difference in managing the crisis. Gee, a Penn alumna, is the former Louisiana Secretary of Health who oversaw the implementation of Medicaid expansion throughout the state in 2016. She is currently CEO of the Louisiana State University Health Care Services Division, which provides about 8% of the employed physician workforce across the state.
"It's been a really challenging time. We have gotten CARES Act financing but only about $5 million for the entire LSU campus, which is not a lot," said Gee. "Within weeks of COVID's onset, LSU set up statewide free primary care telemedicine service for every resident in the state. We know low-income populations are particularly benefitted by teleservices — they just have such difficulty with transportation and time off from work and so on, it's really been a meaningful shift for them."
Key to staying afloat
"We've also been providing testing in partnership with federal and state entities," said Gee. "We have about a $12 million decrease in clinical revenues, but we're managing to keep all of our staff employed and things moving along. In this setting of our fee-for-service system, telehealth and virtual technologies have been the key to keeping health systems afloat."
"The future is unclear and depends on what the next stimulus bill looks like," Gee continued. "Certainly the funds that go to states and cities are very important to institutions like LSU that rely much more on Medicaid dollars than a university like Penn because of our low-income state population."
"In terms of teleservices' future in health care, we have to ask 'what do we know and don't know?', said Gee. "We don't know a lot about the quality of telemedicine. Who is the right patient for a telemedicine encounter? What types of encounters are optimal for telemedicine and what does need to happen in a hospital? I believe we need to move to a system very much like the one in Alaska, where the default is telemedicine for everyone. I'm a practicing gynecologist, but I had clinic last week and about 80 percent of my patients did not need to be there. We could have done a televisit. They would have been happier. I would have been happier. We would have saved a lot of money. So the question is, how do you build that?"
Critical PPE shortages
A second topic of the seminar conversation was the disastrous shortage of personal protective equipment (PPE) that still plagues many health care venues, even after seven months, and the extreme high prices now being charged for such critical gear.
"We all know the PPE supply chain for hospitals was broken," said Mostashari, "but imagine what it was like for small practices like those in our system. They literally could not get masks to protect themselves. We had practitioners who were exposed, who had to quarantine their staff. And if we quarantine the doctor who is running the staff revenue, the office closes. So we immediately said, OK, we've got to find some way of getting PPE to these practices. We eventually procured 360,000 masks. We became experts in U.S. Customs from China and the KN-95 mask and gloves and gowns and all the rest of it, and distributed over a million dollars of PPE for free to these practices, just so they could stay in business."
Price gouging
"The PPE gouging situation in California," said Patterson, "was insane. We're now trying to push the state to be the purchaser for the rest of us so that millions of people across California aren't competing against one another for boxes of masks."
Louisiana's Gee said that in order to get needed PPE, LSU turned its engineering labs into 3D printing factories for safety supplies.
A third seminar theme focused on the alternative payment models (APMs) that are widely viewed as potential solutions to the way the traditional fee-for-service system hobbled efforts to respond effectively to the ongoing national health emergency.
"What we've experienced in this crisis has made it obvious that fee for service doesn't make any sense at all. We all know this," said California's Patterson. "One of the reasons we have to keep the flexibility of telehealth is because of primary care providers' concerns. They say, 'I don't know how to do population health. I know how to do fee for service. I have an entire infrastructure, millions of dollars of training and staff invested in this. I don't know how to do the other one.' But now, the pandemic has shown us they actually know how to flip it. In California, we're now back at the table talking about alternative payment methodology and how to incentivize the right changes in the delivery system to move it away from fee for service."
DEO fatigue
"One problem," Patterson continued, "is there's a ton of fatigue and overall feelings of being overwhelmed among providers and CEOs. Some have a sense of terror that they lost a whole bunch of money that they haven't made up and will never make it up. And now, on top of having to figure out all this telehealth stuff, they have to reconfigure their entire delivery system for a new way of payment. The suspicion is the government is trying to take money away from them. Many people are just so tired from endless health care change, the idea of more dramatic change doesn't work."
Moderator Werner pointed out that data from recent surveys of independent outpatient practices found that smaller practices continue to prefer fee-for-service payments over alternative payment models, even during a pandemic. Larger practices tended to be more open to global alternative payment models.
Mostashari responded that it's hard for small practices, such as those he represents, to take downside risk. "Having an adequate risk pool size to even out some of the year to year variability and cash flow is more difficult for these practices. University medical centers can plan a multi-year project, invest now and reap the benefits down the line. Smaller practices don't have the ability to take such a long view."
"However," Mostashari said, "I'm an optimist by nature and I think there is some data to suggest we are going to see this movement actually accelerate, including independent practices moving toward alternative models."
And where is panelist Mahoney on this APM issue as he looks out across the vast sprawl of medical facilities within the Penn Medicine universe?
Crumbling ambulatory safety net
"I am advocating for that at Penn Medicine," Mahoney said. "We're highly successful and we won't go lightly into a new model. But it's my goal for the next five to seven years to get Penn Medicine more closely aligned with an alternative payment method system. In particular — and I'll choose Philadelphia and Chicago as examples — Philadelphia just had its 22nd hospital closure since 1980; Chicago just announced its 14th closure in the last 20 years. So there's only going to be a few inpatient facilities left. And my alternative payment method is not just value, but also how do we build an ambulatory safety net where people don't have to come to the hospitals? I know Rebekah Gee is trying to do this down in New Orleans. But I need a method where everyone is not underinsured. I need a method where the more efficient I become, the more financially stable I become."
"Right now, I hate to say it, but the actual incentive is the opposite," Mahoney continued. "The private payers are coming to my hospitals. The local hospitals are stuck with uninsured or underinsured patients, which leads to their closures. So to summarize, when I think of alternative payment models, it's not just health and medicine benefits, but also how does the region maintain that public safety net, which is so critical, but is really starting to show signs of wear in cities like Philadelphia and Chicago?"
Racial disparities and executive pay
Seminar moderator and LDI Executive Director Rachel Werner brought the session to a close with the following: "It's been a great conversation and I want to give each of you a chance to talk a little bit about what we've been dancing around here, which is how we address racial inequities in the post-COVID era. COVID has reminded us all of the profound inequities that exist among poor communities of color in the health care system. So I want you to tell us what you think health care should look like going forward; what can we do to address racial inequities during the pandemic and after the pandemic?"
Here are excerpts of the four panelists' answers.
Kevin Mahoney
"We're taking dramatic action and putting our money where our mouth is. We built an incentive system into the top 600 executives at Penn Medicine. It ties incentive pay to reducing maternal morbidity and mortality among black and brown populations, and increasing colorectal screening among our black population. And if we don't make those improvements, we don't get paid. It's taking money out of your paycheck, and we know that incentives work. You wish that it didn't have to come to that, but that is the way we know we can move the needle. And I'll be happy to report next year. I know we'll have achieved these goals because we built them in."
Farzad Mostashari
"In the aftermath of George Floyd, I wrote that I was ashamed that we had been sympathetic bystanders in the past to racial disparities, and we assumed that if we're doing population health and we're focusing on everybody, then it'll help racial disparities. But the truth is that's not the case. So we picked blood pressure control. Twenty-two percent of our African-American elderly patients have severely uncontrolled hypertension — over 150 over 90 — compared to fourteen percent of white seniors. And we said we're going to cut that disparity in half. That means we have to explicitly look at it, measure it, try to track it and motivate against it if we want to make progress in it."
Andie Martinez Patterson
"I think we should all double down on a measurement side. We have yet to agree to a measurement set, but I think that's the right way to go. Also, on the incentive side, I am so committed to payment reform because I fundamentally believe that will change the entire way we look at our populations. It's no longer about us being paid. It's about us making them healthy. So keeping telehealth payment, moving everyone to payment reform, putting incentives at the top to drop the disparities is essential."
Rebekah Gee
"It's important health care is recognized as a right. I don't think we can have legitimate discussions about equity if we deny people health care in this country. Second, we have to measure and focus on it. We founded the first Office of Health Equity in the South and measured health equity. We looked at race as a measure. We focused on equity as a charity. As a result, we're able to improve outcomes and, most recently, reduced maternal morbidity by 60 percent. You've got to measure it. You've got to report on it. You've got to hold yourself accountable on it."