News
LDI 2018 Pilot Study Grants Announced
Twelve Early Stage Projects Address Important Challenges in Health and Health Care Delivery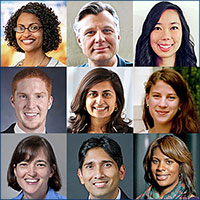 The University of Pennsylvania's Leonard Davis Institute of Health Economics (LDI) has announced the award of twelve small grants to teams led by eleven LDI Senior and Associate Fellows who are engaged in work across a wide range of health services research areas. The grantees are from Penn's Perelman School of Medicine, School of Nursing, Wharton School and Children's Hospital of Philadelphia.
Early stage investigations
Throughout most of its 50 years of history as Penn's hub of health services and policy research, LDI has annually provided small grant funding for early stage investigations that would otherwise not qualify for larger NIH or other institutional grants. Often, the findings of such pilot studies are the stepping stones that enable researchers to advance their careers with larger grants.
This year's crop of investigators are involved in projects ranging from various aspects of the opioid crisis and impact of HCV drug rationing to comparative studies of the quality and cost of nurse practitioner-led care and health care services for victims of human trafficking. These are the recipients and their projects:
---
Development of a Safe Injection Facility (SIF) Evaluation Working Group
PRINCIPAL INVESTIGATOR: Douglas Wiebe, PhD
CO-INVESTIGATORS: Jennifer Pinto-Martin, PhD, MPH; Heather Klusaritz, PhD, MSW; Carolyn Cannuscio, ScD, ScM; Benjamin Frank Cocchiaro, MD, MPH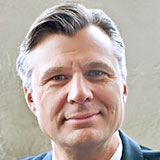 In the wake of the Philadelphia government's plan to establish Safe Injection Facilities (SIFs) throughout the city, this project is creating a multidisciplinary SIF Evaluation Group to develop plans for a large-scale, cross-section evaluation of a SIF program. SIFs are government-sanctioned locations that provide drug users a clean, safe, non-judgemental place to use with medical oversight and some level of access to social services. The evaluation will examine a variety of outcomes related not only to overdose and mortality, but also to outcomes such as social cohesion, arrest diversion, employment and other medical, economic, and social factors.
---
Leveraging National Databases to Understand Access to Medication-Assisted Treatment for Opiate Abuse under Medicaid
PRINCIPAL INVESTIGATOR: Paula Chatterjee, MD, MPH
CO-INVESTIGATOR: Norma B. Coe, PhD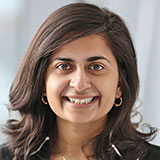 This opioid epidemic-related study seeks to measure the impact of the Medicaid expansions established by the Affordable Care Act on changes in prescriptions for medication-assisted substance abuse treatment (MAT). It will also analyze the relationship between access to MAT, state prescription policies and state overdose deaths over time. It will also look at the differences in MAT prescriptions between Medicaid prospective payment systems and managed care, which may have the incentive to ration expensive treatments.
---
Do Simple Structural Home Repairs Improve the Health of Low-Income Philadelphians and Their Neighborhoods? An Evaluation of Philadelphia's Basic Systems Repair Program
PRINCIPAL INVESTIGATOR: Eugenia C. South, MD, MS
CO-INVESTIGATORS: John MacDonald, PhD, MA; Vincent Reina, PhD, MSc, MBA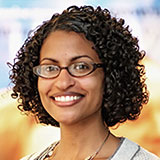 According to the Department of Housing and Urban Development (HUD), millions of children, adults and elderly people across the country live in houses that are substandard. That means the buildings are in a state of advanced delapidation and without either operable plumbing, electricity, a safe source of heat, or a kitchen. There are more than 6 million dwellings like this and living in such structures is associated with a variety of health risks and poor outcomes. This project is focused on Philadelphia's substandard housing and the local Basic Systems Repair Program (BSRP) that provides grants for the emergency repair of home structural, electrical, plumbing and heating system problems.
---
Improving Outcomes among Medically Complex Populations in a Safety Net Setting: A Workgroup Proposal
PRINCIPAL INVESTIGATOR: Margo Brooks Carthon, PhD, RN, FAAN
CO-INVESTIGATORS: Kendal Williams, MD, MPH; Martin Bohnenkamp, MD; Sara Holland, DNP, RN; Pamela Cacchione, PhD, MSN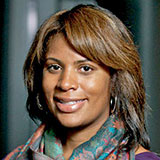 Medically complex, socially‐at‐risk populations experience relatively poor outcomes during and following a hospital admission, including higher rates of readmissions, more frequent visits to the emergency department, and lower reports of satisfaction with care. This project is creating a workgroup of clinicians, researchers and faculty members from the Schools of Nursing and Medicine and the Penn Presbyterian Medical Center to explore how disparities can be addressed and care improved for safety net hospital patients. Results will be used to inform future research endeavors to test targeted interventions to improve outcomes and care transitions for medically complex, socially‐at‐risk patients.
---
Indirect Effects of Introducing Performance Pay for Hospitals: Evidence from Post-Acute Care
PRINCIPAL INVESTIGATOR: Atul Gupta, PhD
CO-INVESTIGATOR: Guy David, PhD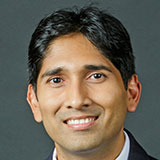 The Hospital Readmissions Reduction Program (HRRP) that penalized hospitals for high readmission rates is the focus of this study. This program has effectively reduced readmissions and the researchers are investigating the exact mechanisms involved. One target is greater operational integration between hospitals and post-acute care providers (PAC). The second is the impact that PAC treatment changes have made in response to hospitals at greater risk of being penalized. The researchers note their project aims to answer important questions at the intersection of two themes — insurance reform and health care delivery.
---
Influence of Nurse Practitioner Restrictions on Racial/Ethnic Disparities in Diabetes Care
PRINCIPAL INVESTIGATOR: Margo Brooks Carthon, PhD, RN, FAAN
CO-INVESTIGATORS: Linda Aiken, PhD, RN, FAAN; Heather Brom, PhD, APRN; Douglas Sloan, PhD; Barbara Todd, DNP, ACNP‐BC, FAANP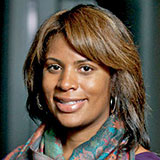 Nurse practitioner (NP) practice restrictions and the manner in which they influence health outcome disparities among African American and Hispanic patients diagnosed with diabetes is the subject of this investigation. The work is informed by an innovative dataset that allows researchers to link primary care practices to clearly isolate whether NP practice constraints contribute to disparities in diabetes care (hemoglobin A1c, LDL cholesterol testing, and retinal eye exam). The project data includes over 2,000 NPs working in primary care in four large states, that will be linked to the SK&A database, the Area Health Resource Files, and Medicare beneficiary files.
---
Measuring Medicaid Access to Care and its Downstream Implications: The Case of Hepatitis C
PRINCIPAL INVESTIGATOR: Norma B. Coe, PhD
CO-INVESTIGATORS: Paula Chatterjee, MD, MPH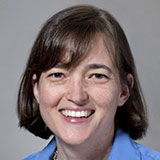 This work explores the across-state and within-state variation in access to Hepatitis C treatment drugs through the Medicaid program. It is focused on three areas: disease severity; sobriety requirements; and prescribing limitations. At the same time it looks at how these changes in access impact state-level prescribing behavior. Backgrounding the work is the fact that the expense of HCV treatment has led to unprecedented rationing of access to drugs in the Medicaid market. This, despite evidence that early access and treatment is both best for the patient and cost-effective.
---
An Exploration of the Utilization of Pediatric Health Care Facilities by Trafficked Youth in Philadelphia
PRINCIPAL INVESTIGATOR: Carmelle Tsai, MD
CO-INVESTIGATOR: Cynthia Mollen, MD, MSCE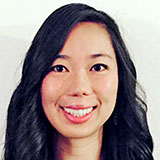 Health care services provided to minors who are being exploited by traffickers in Philadelphia is the focus of this work. While survey data has shown that a majority of trafficked victims are able to access medical care during their exploitation, this survey data has primarily come from adults; fewer studies focus on minors exclusively. This one will. Little is known about the interaction of trafficked minors with the health care system during their period of exploitation. Two goals of this work are to understand which pediatric health care settings are seeing minors during their period of exploitation, and to explore how pediatric health care providers can safetly and sensitively assist in identifying and intervening on behalf of trafficked minors.
---
Exploration of Fidelity, Feasibility, Acceptability, and Contextual Factors of a Hospital Mobility Program
PRINCIPAL INVESTIGATOR: Heather Greysen, PhD, APRN, RN
CO-INVESTIGATORS: Mary D. Naylor, PhD, RN, FAAN; Frances K. Barg, PhD, MEd; Ryan Greysen, MD, MHS, MA; Mitesh S. Patel, MD, MBA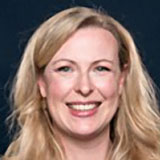 Mobility — the out-of-bed physical movement of patients — has become an increasingly important aspect of hospital care. Decreased mobility during hospitalizations is now known to be associated with po2018's pilot projects are focused on drug rationing, compartive studies of quality and cost of care, and care for human trafficking victimsor outcomes including functional impairment, skilled nursing home placement, and rehospitalization. This study is focused on the "Mobility is Medicine" program launched by the Hospital of the University of Pennsylvania (HUP) Office of Quality on the oncology floors. Using principles of implementation science, the researchers will examine the fidelity, feasibility, and acceptability of this nurse-performed patient-educational intervention as well as relevant contextual factors.
---
Measuring Stigma in Patients with Chronic Hepatitis C Virus Infections
PRINCIPAL INVESTIGATOR: M. Elle Saine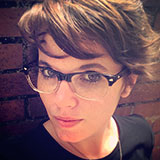 The validity of the HIV Stigma Scale among patients with chronic hepatitis C virus (HCV), human immunodeficiency virus (HIV), and HCV/HIV co-infection is the subject of this study. The work will validate an instrument to investigate perceptions of stigma among HCV populations. It will use the scale to measure differences in perceptions of stigma across patient populations. This is the pilot study in the Principal Investigator's dissertation research on perceptions of stigma as a barrier in access to health care among HCV patients. Over 4.5 million people in the United States have HCV, and the incidence is increasing with the opioid epidemic.
---
Quality and Cost of Inpatient Nurse Practitioner-Led Care
PRINCIPAL INVESTIGATOR: Jordan Harrison, PhD, RN
CO-INVESTIGATORS: Matthew D. McHugh, PhD, JD, MPH; Barbara Todd, DNP, MS; Rebecca Lynn Trotta, PhD, MSN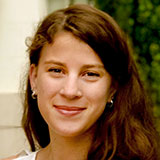 A natural occurring hospital experiment makes this study possible. Patients on the Hospital of the University of Pennsylvania (HUP) hematology-oncology unit are assigned, based on availability, to either nurse practitioner-led care or the usual house staff service (resident/attending teams). The study will compare outcomes, cost, and value (evaluated as the ratio of each outcome by cost) for patients under each model of care. The project goal is to determine whether there is an outcome, cost, and value advantage for patients cared for under an NP-led service versus usual house staff care; and whether clinical subgroups exist for which any outcome, cost, and value benefit is more pronounced for NP-led care.
---
Physician Variation in Opioid Prescribing and Patient Responses After Legalization of Medical Marijuana
PRINCIPAL INVESTIGATOR: Benjamin Ukert, PhD
CO-INVESTIGATORS: Molly Candon, PhD; Elena Andreyeva, PhD; M. Kit Delgado, MD, MS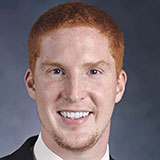 The passage of state medical marijuana laws (MML) provided patients with access to a new class of drugs to treat common medical conditions related to anxiety, chronic pain, depression, and psychosis. There is little research on whether and by how much the passage of MMLs impacted opioid prescribing among the commercially insured population. This study evaluates the impacts of MMLs on opioid prescribing rates on patients with certain health conditions. It also analyzes the regional differences in opioid prescribing rates among providers and physicians, and estimates physician and provider effects in opioid prescribing after the passage of an MML.