News
LDI at the 2019 AcademyHealth Annual Research Meeting
CEO Lisa Simpson Warns of "Unprecedented Disruption in How Facts and Evidence are Created"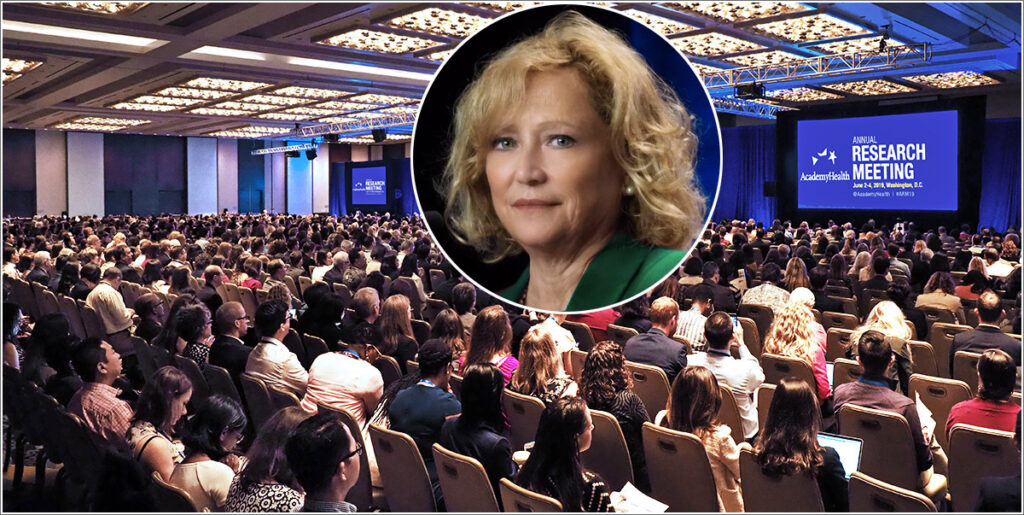 Speaking before a packed house at the opening Plenary of the 2019 AcademyHealth Annual Research Meeting (ARM), President and CEO Lisa Simpson (above) sounded an alert. "We are seeing unprecedented disruption in how facts, evidence and data are created, challenged or believed," she told the audience of health services research professionals. "I think our community needs to wrestle head-on with these challenges or else we risk becoming irrelevant. We must adapt to the future and capitalize on the technology and data transformation, navigate an increasingly polarized and fragmented public discourse, and be prepared for disruption everywhere, including the current academic paradigm. We can no longer sit on the sidelines and be content securing our next grant, next contract, or adding another peer-reviewed publication to our resume. Collectively and individually, we have the added responsibility for speaking up for science and evidence whenever we can with everyone we know and in every setting."
Spread across two separate capital convention centers, it was the most heavily attended Annual Research Meeting in AcademyHealth's history. The three-day event included 546 scientists speaking at 150 sessions. More than three dozen of the panelists were LDI Senior and Associate Fellows.