Health Equity
News
LDI-Related Documents Cited in U.S. Supreme Court DACA Case
Study by Atheendar Venkataramani and LDI Health Policy$ense Blog Post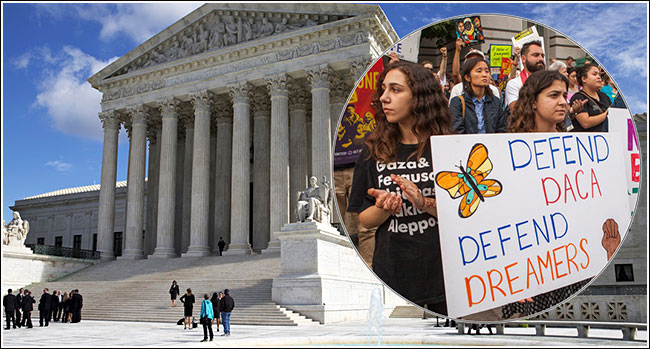 A study co-authored by Leonard Davis Institute of Health Economics (LD) Senior Fellow Athendar Venkataramani and Maya Venkataramani of Johns Hopkins, and a related LDI blog post, are cited in a Government of Mexico friend of the court filing in the U.S. Supreme Court case challenging the Trump Administration's efforts to end DACA.
Promulgated in 2012, DACA — Deferred Action for Childhood Arrivals — is the national immigration policy authorizing undocumented immigrants brought into the U.S. as children to remain in the country and become eligible for work permits.
SCOTUS battle
The Trump Administration's 2017 announcement that it was terminating DACA sparked the filing of multiple lawsuits now before the Supreme Court, which has scheduled oral arguments for November 12.
In its 32-page brief, the Mexican government said, "DACA has had a wide range of positive direct impacts, not only for its recipients and their families, but it has also benefited the U.S. economy and society…DACA recipients would be forced to return to the shadows and subjected to increased vulnerability as a result of the termination of a program that allows them to live, work, contribute and thrive in a country they have known since a young age."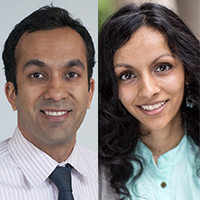 The Mexican brief went on to note there are 382,000 DACA immigrants legally employed in the U.S. It said, "The ability of DACA recipients to work and complete their secondary education and higher education has been demonstrated to have a positive impact on first generation U.S. citizen children. Parents who are DACA recipients are more willing to access critical social services to which their U.S. citizen children are entitled by law. They are also more likely to live in more stable circumstances diminishing the external stresses caused by the uncertainty related to lack of immigration status and an unstable income and private health insurance."
'Warming effect'
The brief cites the 2018 Venkataramani team study that found favorable immigration policies can have a "warming effect" on vulnerable children's access to critical social services. The study concluded its results "suggest that rolling back DACA or instituting policies which raise the threat of deportation could result in a 'chilling effect' that could adversely affect child health."
Anthendar Venkataramani, MD, PhD, is an Assistant Professor of Medical Ethics and Health Policy at Penn's Perelman School of Medicine. Maya Venkataramani, MD, MPH is an Assistant Professor of Medicine at Hopkins' School of Medicine.
The Penn researchers noted that children of immigrant parents are less healthy because their parents are less likely to apply for government child services for fear of being discovered and deported.
Avoiding child services
The study hypothesized that freed of that fear, undocumented immigrant parents would be more likely to apply for and use the services that directly benefited their child's healthy development
The study focused on 1911 children five years or younger whose mothers were DACA eligible. It found that a mother's DACA eligibility was associated with a 12.3% higher likelihood that her child participated in the federal Women, Infants and Children (WIC) program that provides health care and nutritional assistance to low-income women and children under the age of five.
The Mexican government brief also cites the 2018 LDI Health Policy$ense blog post authored by Rebecka Rosenquist, that characterized the Penn study as "providing evidence of the multi-generational spillover effects of immigration policy." Rosenquist, MSc, is a former Assistant Director of Health Policy at LDI.