Health Equity
News
LDI SUMR Scholars Arrive at Washington DC 2019 AcademyHealth Research Meeting
Undergrads From 12 Schools Exploring The Health Services Research Field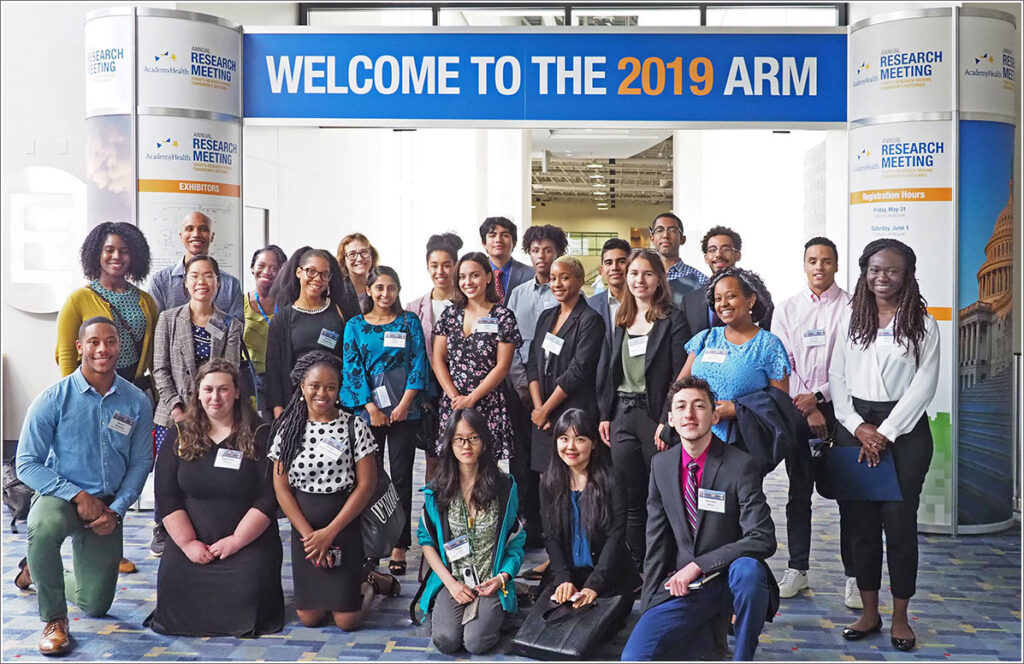 WASHINGTON, D.C., (June 2, 2019) — The 2019 cohort of the University of Pennsylvania Leonard Davis Institute of Health Economics' Summer Undergraduate Minority Research (SUMR) Scholars arrived at the AcademyHealth Annual Research Meeting (ARM) venue to begin their summer-long immersion into the health services research community. The 36th Annual ARM event is being held at the Walter E. Washington Convention Center.
The University of Pennsylvania group also attended Saturday's National Research Service Award (NRSA) Conference that takes place in tandem with the annual AcademyHealth Annual Research Meeting. NRSA is part of the Agency for Healthcare Research and Quality (AHRQ) program that provides training, grants and other supports to undergraduate, predoctoral and postdoctoral trainees and fellows in the health services research field.
Now celebrating its 20th Anniversary and sponsored by LDI and the Wharton School Health Care Management Department, the three-month long SUMR program is aimed at underrepresented minority undergraduates and others interested in exploring potential careers in the field of health services research (HSR). It pairs each undergraduate with a Penn faculty member in a research project. One purpose of the program is to involve students in every aspect of health services and health policy-related research. Another is to encourage them to seriously consider post-graduate studies and ultimately, careers in the field.
This year's 23 SUMR scholars come from Penn and 11 other schools across the country. Meet the individual 2019 SUMR scholars here.