COVID-19
News
LDI/Wharton-USC Collaborative Plays Key Role in Greece's COVID-19 Response
Team Develops Algorithm to Vet Contagion Risk of Incoming Tourists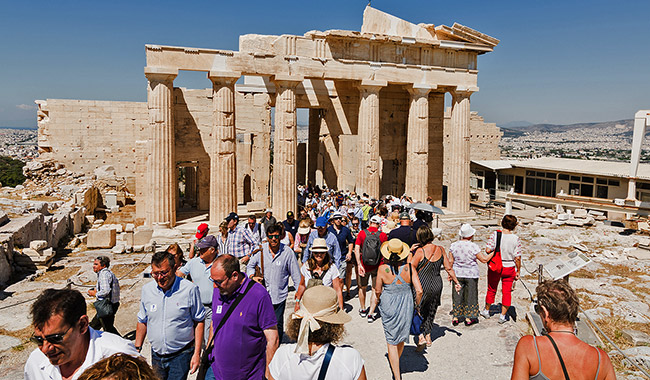 A long with two faculty members at the University of Southern California (USC) and a Los Angeles software architect, LDI Senior Fellow and Wharton School Assistant Professor Hamsa Bastani, PhD, is working to algorithmically automate the process of vetting the COVID-19 risk of incoming tourists through all ports of entry in Greece.
Their new country-wide AI screening and testing program — thought to be the first of its kind in the world — is called Eva and began operating this week.
Hamsa Bastani, PhD, LDI Senior Fellow, Wharton Assistant Professor, and machine learning expert.
Commissioned by the Government of Greece in May, the pro-bono project brings together machine learning experts from Penn's Wharton School and the USC's Marshall School of Business in a project that rethinks how a country collects, distributes and uses, coronavirus testing data throughout its border security system.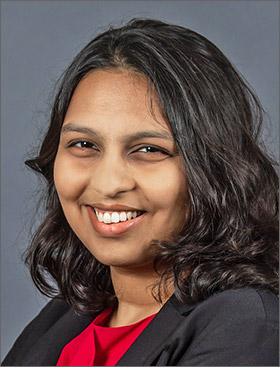 33 Million Tourists
A country with a population of 11 million, Greece in normal years hosts more than 33 million tourists — an industry that supports nearly a quarter of the country's jobs. That tourism sector, which accounts for 20.6% of the nation's GDP, tanked when the pandemic hit. But the government's overall anti-pandemic measures resulted in the lowest infection and death rates in Europe and it began reopening the country's border in mid June
Earlier, in May, it also began planning border operations aimed at both welcoming and more effectively screening and testing returning tourists.
The task of designing and building a new online decision-support system for border vetting was given to Bastani at Wharton, Kimon Drakopoulos, PhD, and Vishal Gupta, PhD, both Assistant Professors of Data Science and Operations at USC, and Jon Vlachogiannis, a Los Angeles software architect.
Deputy Civil Defense Minister
"The AI system developed by Bastani, Drakopoulos, Gupta, and Vlachogiannis has been an asset both for preparing the opening of the country to visitors from all over the world," said Nikos Hardalias, Greece's Civil Defense and Deputy Minister for Crisis who heads Greece's COVID-19 Response Taskforce.
"Tourism is vital to the Greek economy, and in times of a pandemic, controlling the flow of visitors is extremely delicate both operationally and from a public health point of view," continued Hardalias. "The developed solution has allowed the Greek Government to make crucial decisions with confidence due to the ability to continuously monitor the epidemiological characteristics of all countries we accept visitors from. It is great to see how science can complement our national response to this challenge."
Core of New AI System
Since the earliest days of the pandemic, Greece has been testing incoming visitors for the coronavirus; that data collection continues to grow as the core of the new AI system that predicts risk of infection among incoming visitors.
Here's how it works: visitors preparing to depart their countries for Greece must fill out an online "passenger locator form" providing basic information including what country they are coming from, gender, age, and other details. When the traveler arrives at a Greek border, they're issued a QR code from Eva that is scanned by security. It indicates if they should pass on into the country or get a COVID test. If the test results are negative, they continue on their journey; if positive, they must quarantine themselves for 14 days.
A key element of the AI risk assessment process is Eva's access to de-identified results from all coronavirus tests performed in Greece. This allows the system to match an incoming person against the known prevalence of infection among tourists from the same country or region. Eva exclusively uses Greek test data rather than the COVID-19 data publicly reported by the tourists' own countries. The reason and difference is accuracy, according to Bastani.
Problematic Tracking Data
"A lot of other countries seem to be relying on their own publicly reported COVID tracking data. We think that's pretty problematic," said Bastani. "We actually saw the difference in our testing results when we began comparing that kind of public data against the actual results produced by tests at Greece's borders."
"We think the variation is because other countries are mostly testing symptomatic individuals, so there is a severe censoring of asymptomatic individuals occurring," Bastani continued. "Just relying on public data is dangerous because of what it is missing."
Bastani pointed out that the actual dynamics of coronavirus prevalence in any given country can change constantly. Those changes — often sudden, flaring regional hotspots — are often not reflected quickly enough in public data to be of real-time use to border screeners.
The Wharton researcher, who has also been cited in publications like the New York Times and the Harvard Journal of Law & Technology for her expertise in AI-related ethical issues, discussed Eva's ethical status.
Algorithm Ethical Considerations
"I think we're pretty safe because at our end, we collect aggregated data," she explained. "We never see the ID or details of specific individuals. We just see something like '17 males from a certain country in the 30-40 age range came in and 1 of them tested positive'. In terms of privacy, the data was also vetted to meet EU's GDPR standards. To address 'blackbox' concerns we're using state-of-the-art machine learning techniques to interpret the model's reasoning and assess its confidence in its estimates."
Ownership of the intellectual property rights to Eva are shared by Penn, USC, and the government of Greece. Bastani noted that after the newly-launched system gets through its debugging period and reaches optimum operation, its owners intend to open source the code so it's publicly available to the rest of the world.
Bastani, who joined Penn in 2018 after spending a year in a postdoc fellowship at IBM in New York, is a rising star in her field. Not long after she arrived, she was chosen to receive one of the inaugural Wharton School Data Science and Business Analytics grants.
Other Bastani Projects
That ongoing study is exploring ways to use natural language processing to identify and disrupt the supply chains of the sex trafficking industry. Commissioned by the New York City District Attorney's Office, the work by Bastani and Wharton PhD student Pia Ramchandani aims to more efficiently differentiate and identify sex trafficking ads from other dating and personal ads in online venues like Craig's List.
Nine month ago, at the Annual Meeting of the Institute for Operations Research and the Management Sciences (INFORMS), Bastani received the Pierskalla Best Paper Award for "Adaptive Clinical Trial Designs with Surrogates." The work focused on the innovative use of surrogate data that can approximate missing or scarce data in large scale studies of things like cancer drugs.
The INFORMS award is named in honor of William Pierskalla, PhD, the former Executive Director of Penn's Leonard Davis Institute of Health Economics. Pierskalla, the former Dean and current Distinguished Professor Emeritus at the UCLA Anderson School of Management, is a celebrated international pioneer in the field of health care operations management.