Improving Care for Older Adults | Population Health
News
Lee Fleisher Named CMS Chief Medical Officer
Also Becomes Director of CMS Center for Clinical Standards and Quality
Leonard Davis Institute (LDI) Senior Fellow and Penn Medicine professor Lee Fleisher, MD, has been named Chief Medical Officer of the Centers for Medicare and Medicaid Services (CMS), and Director of the CMS Center for Clinical Standards and Quality (CCSQ).
"Today, more than ever," said CMS Administrator Seema Verma in a statement, "this country needs unwavering, steadfast leadership from CMS. Physicians and other healthcare professionals always bring a unique and valuable perspective to the policy-making table, and Dr. Fleisher represents the very top of his field. His inclusion on the team will set CMS's pandemic response up for continued success as America's fight against the virus continues into the fall."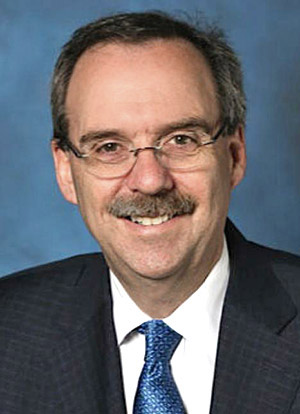 The CCSQ is responsible for executing all national clinical, quality, and safety standards for healthcare facilities and providers, as well as establishing coverage determinations for items and services that improve health outcomes for Medicare beneficiaries.
Nursing home safety
"As director of CCSQ," said Verma, "Dr. Fleisher will use his prior experience to provide overall leadership to CCSQ while focusing on CMS's continued efforts to ensure the safety and security of America's nursing homes, improving quality and safety in our nation's health care facilities and reducing burdensome regulations to give providers more time to care for their patients."
Former chair
A professor both Anesthesiology and Critical Care, and Medicine at the University of Pennsylvania's Perelman School of Medicine, Fleisher served as Chair of Anesthesiology and Critical Care from 2004 to July of this year.  A former member of the Leonard Davis Institute of Health Economics Executive Board, he will continue to be an LDI Senior Fellow while on leave from Penn.
Fleisher received his medical degree from the State University of New York at Stony Brook, from which he received the Distinguished Alumni Award in 2011.
His research focuses on perioperative cardiovascular risk assessment and reduction, measurement of quality of care, decision making, implementation of cultural change and health policy.
NAM member
A member of the National Academy of Medicine (NAM) since 2007, Fleisher has been the recipient of numerous federal, industry and foundation grants related to his research. He has published more than 175 original articles, over 200 editorials, reviews and book chapters, and 9 books. He has often collaborated with anthropologists, sociologists, as well as faculty from law, business and nursing.
The former Treasurer of the Board of Directors and Chair of the Finance Committee of the National Quality Forum, Fleisher was a member of the Care Transformation Forum (CTF) of the Health Care Payment Learning and Action Network (LAN).
Currently, he is an Affiliated Faculty member of the Quattrone Center for the Fair Administration of Justice, pursuing a Master in Law at the University of Pennsylvania Carey Law School.