News
Linda Aiken Honored by Ireland's Royal College of Surgeons
Cited for Importance of Global Study of Nursing Care and Staffing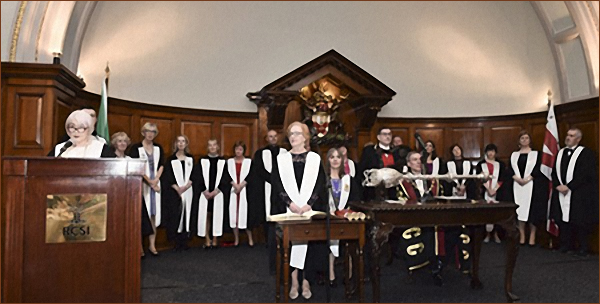 In a move honoring her global research in the field of nursing care and staffing, Penn Nursing Professor and LDI Senior Fellow Linda Aiken has been awarded an Honorary Fellowship of the Royal College of Surgeons in Ireland (RSCI) Faculty of Nursing and Midwifery.
Aiken, PhD, RN, FAAN, FRCN, accepted the fellowshop at the 38th Annual International Nursing and Midwifery Research and Education Conference in Dublin.
Worldwide impact
The RSCI recognition reflects Aiken's pioneering research in the field of nursing care and safe staffing, notably the RN4CAST project, a study examining how organizational features of hospital care impact on nurse recruitment, retention and patient outcomes. The project is the largest study of its kind, examining nursing care practices in the United States, Europe, Asia, South Africa, Australia and Chile.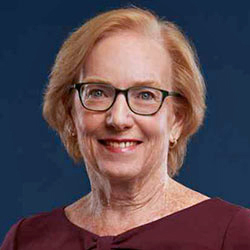 "I am very proud to receive this Honorary Fellowship from the RCSI Faculty of Nursing and Midwifery. Nurses save lives and money if available in sufficient numbers. Our research demonstrates the value of safe nurse staffing levels and supportive clinical work environments in hospitals, and particularly for achieving excellent outcomes for surgical patients," said Aiken, who is the Founding Director of the Nursing Schools Center for Health Outcomes and Policy Research (CHOPR).
'Extremely valuable contribution'
"Professor Aiken's pioneering research in the field of nursing care and improving nurse work environments is an extremely valuable contribution to the sector," said Theresa Frawley, PhD, Dean of the RCSI Faculty of Nursing and Midwifery. "Her findings are particularly pertinent in Ireland, where current hospital work environments present significant challenges for our nurses and midwives, and where nurse-to-patient ratios are stretched beyond what is considered quality care."
The RN4CAST study documented how a smaller patient-to-nurse ratio improves patient outcomes. It showed that 30-day mortality after common surgical procedures increased by seven percent for each additional patient added to a nurse's workload. The optimum number of nurses-to-patients is still a subject of debate depending on the intensity of patient needs, the number of admissions, discharges and transfers during a shift, layout of a facility's units and other factors.
The study also concluded that patients in hospitals with higher proportions of nurses with bachelor's degrees have better patient outcomes including lower risk adjusted mortality.