COVID-19 | Health Care Access & Coverage
News
Looking Ahead To The New Era of Biden Health Care Policy
LDI Virtual Seminar Experts See a Rapid Unraveling of Four Years of Trump Executive Actions and Regulations
As four top policy experts convened in an LDI virtual seminar on November 6 to discuss health care reform in a new administration, Joe Biden was leading the race to capture the White House; but Democrats did not appear to gain majority control of the Senate — an event with major implications for health care. With an eye on the confines of this potential reality, panelists discussed the kinds of things that could be done by a new President without Congressional legislation.
The panel included four LDI Senior Fellows who are leading authorities in the fields of health policy, health law, health economics and health politics: moderator David Grande, MD, MPA, LDI Director of Policy, Allison Hoffman, JD, Professor in the Penn Law School, Mark Pauly, PhD, Wharton School Health Care Management Professor, and Daniel Hopkins, PhD, Professor of Political Science at Penn's School of Arts and Sciences.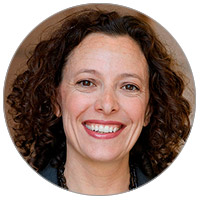 "A new administration can actually do a lot without Congress doing anything," said Hoffman. "The Trump administration has taught us that, and the Biden administration will remind us again with two tools they have. The first is executive orders. The second is what federal agencies can do through regulatory action, and they can do a lot."
Trump regulation rollback
"What we'll see is a very quick turn toward the health care space largely through regulation and the rollback of years of regulation by the Trump administration that has reduced peoples' access to medical care," Hoffman said. "First, we'll see an eye toward the pandemic with testing, treatment, vaccine approval and distribution and the spending of money that Congress has already appropriated and allocated for COVID-19 response."
The fact that the GOP may control the Senate during the Biden administration immediately raises the question about what action might be taken to shore up the Affordable Care Act law which has been seriously weakened during the years of GOP attacks. The answer to that question also involves the Supreme Court case that will hear arguments this fall on whether the law's individual mandate is constitutional (SCOTUS is expected to announce its ruling in June).
Hoffman explained the Court will decide if the mandate is legal; if it is, the Court will then decide whether to either throw out the mandate or the entire law itself. A third, little discussed option for the court, Hoffman said, would be to decide the case on the procedural grounds that the plaintiffs are not in a position to bring the case because they can't show they've been harmed by the mandate — because there are no penalties for ignoring the mandate.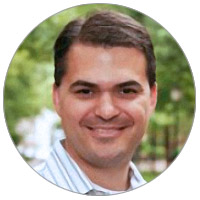 Rebuilding the ACA?
Moderator David Grande pointed out that one of Biden's major campaign points was a promise that his administration would rebuild the ACA, expanding its subsidies in terms of eligibility and generosity, and adding a public option. But what can the new administration really do in a situation of divided government?, Grande asked panelist and Wharton economist Mark Pauly. 
"Very little, actually," Pauly said. "The smart money thinks the Supreme Court will not decide to throw out the ACA root and branch, but the chances of legislative agreement on much of anything is pretty slim. Probably the most important changes will come with Biden rolling back the executive actions that Trump put in place to create insurance options — like 'association' and 'short term' health plans — to the ACA that allow people to end run the community rating mandated by the ACA."
"In terms of any legislation, it depends on what a Republican is these days," said Pauly. "Frankly, I'm puzzled about that. I used to be a Republican. I thought I knew who they were, but I don't anymore. I would expect we'll see legislative gridlock that preserves pretty much the ACA in its current form."
Asked if he saw hope for any negotiations that would lead to ACA-related legislative gains, panelist and political scientist Dan Hopkins was a bit more hopeful.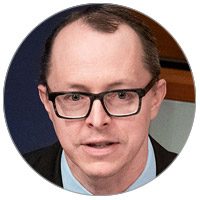 Under the radar bipartisanship
"I think there's a lot of space under the radar to negotiate shifts within broader budgetary agreements," said Hopkins. "There are a whole set of issues you could imagine not rising to the front pages or to the top of people's news feeds on which you might make some modicum of progress — deals on the margin and tweaks that could still have real meaning in millions of people's lives. But the minute they hit the front pages, both parties will start to think of it as a definitional issue and oppose the other as zero-sum dynamics take over." [The zero-sum game occurs when both parties see only that other's gain as their own loss — rather than what the proposed change might mean in terms of benefit for the national population.]
"Overall," Hopkins continued, "I think we're in for a very incremental period in which we are not going to see wholesale changes."
Moderator Grande noted the most imminent crisis the new administration faces is the enormous new surge in COVID-19 across the country that continues to rise.
Rapidly worsening COVID crisis
"People are celebrating now and some imagine that somehow the inauguration is tomorrow, but the change in administration is two and a half months away and a lot could happen with COVID during that time," Grande said. "If we think about where the country will be in late January, the situation could be quite a bit worse by then. Is there any way to galvanize the country again around collective action, given the partisan issue it became in the election?"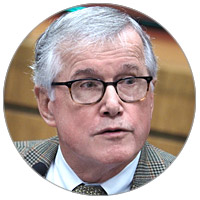 "The major issue, as I see it," said panelist Pauly, "is reintroducing public health sanity into the discussion of what to do about COVID and whatever happens with the increase in cases and the availability of a vaccine. I'm not optimistic about sanity returning until late January, but maybe I'm wrong on that."
Law professor Hoffman pointed out that it's a historically "normal part" of Presidential politics that the outgoing incumbent rushes out regulations and executive orders before the inauguration intended to make things more difficult for the incoming President elect.
Lame duck roadblocks
"I can say with great certainty that we're going to see that now, and then we'll see the next administration come in and have to address a lot of those last-minute regulatory and executive actions," Hoffman said.
"The other thing that is really problematic, and getting ever more so, is that Americans need another relief bill," said Hoffman. "There are a lot of people out of work and coming to the end of relief dollars and the ban on evictions is coming to an end. There are a number of provisions that need to be addressed now, but I can't imagine this Congress is going to act between now and the inauguration. That means Joe Biden will face a really tough situation that will take up a lot of time in the early months, maybe years, of his presidency."
I think we'll be seeing a whole range of reconsiderations of regulations, especially for nursing homes. Even if we don't see new regulations in some areas, we may see increased enforcement in the nursing home space.

Allison Hoffman
A question from the virtual seminar audience was about the likelihood of the new Biden administration doing more to legislatively support mental health care across the country, given that the issue has been one of wide concern but not political polarization.
Mental health funding
"The answer to that question is yes," said Hoffman. "If you look through the Biden Unity Task Force Plan, you see discussion of efforts on mental health policy throughout the plan. It's peppered with pieces thinking about funding in the criminal justice system and the state Medicaid programs, increased support for federal funding for the agency that works on mental health regulation, and increased enforcement of mental health parity [requiring insurers to cover mental health treatments to the same extent as medical or surgical treatments].
Another audience question asked what changes can be expected from the Centers for Medicare and Medicaid (CMS) in terms of the many ACA-initiated alternative payment model experiments they've been conducting.
Hoffman predicted the Biden administration will roll back the approval of work waivers that allow state Medicaid programs to make having a job an eligibility requirement — an issue also likely to come before the Trump-reconfigured Supreme Court.
Nursing homes
"We may see the court decide these requirements are, in fact, illegal because they are not consistent with the basic contours of the Medicaid Program," Hoffman said. "I think we'll be seeing a whole range of reconsiderations of regulations, especially for nursing homes after the COVID experience. Even if we don't see new regulations in some areas, we may see increased enforcement in the nursing home space."
Mark Pauly said one area where some level of bipartisan action may be found is with the issue of drug pricing and the potential for action to get the government involved in price bidding for Medicare Part D drugs.
"This goes along with even some Republicans wanting to do something about drugs, if only for populist reasons," said Pauly. "So there may be at least a test of the hypothesis of whether the government is better at negotiating lower prices for drugs than the private Part D plans right now."
Medicare innovations
"Another thing that may be looked at," Pauly continued, "is how Medicare has tried to rearrange itself with Accountable Care Organizations (ACOs), bundled payments and other kinds of demonstration projects over the years, even with changes written into law. But my strong opinion is that most of these have been duds. They haven't done a lot of harm, but they haven't done much good either. But hope springs eternal that there's a new way of rearranging how to pay doctors and hospitals that somehow can do more good than harm. Many of the things tried haven't worked out, but that's no reason not to keep trying."
"Insofar as anything was ever rational there," Pauly said, "the Trump administration was more willing to let innovation be the bailiwick of the Medicare Advantage Plans. I think there will now be an attempt to see if original Medicare can, or wants to, be more involved in innovation."
Wrapping up the seminar, Dan Hopkins noted how many of those who make health care policy, or perform the research that informs that process, haven't fully adjusted to the new realities of our era demonstrated so vividly during the Trump administration.
"An unfortunate byproduct of the age we're in is that policy experts need not only to have expertise in policy but they also need to have a lot of political sensitivity about how to design policy that is not going to be subject to sustained attacks, as ACA has been," Hopkins said. "We need to not only think about how a policy is going to work if fully implemented, but how it might be made to work in a very hostile political environment as well."