Improving Care for Older Adults
News
Mary Naylor Transitional Care Model to Get $6 Million Evaluation
Study Funded by Arnold Ventures Eyes National Expansion
The Transitional Care Model (TCM) developed by a Penn Nursing team headed by Mary Naylor has been selected for a $6 million evaluation as a potential system for replication across the country. The funder is the philanthropic Arnold Ventures that supports large-scale evidence-based public policy and research projects related to pressing U.S. social issues.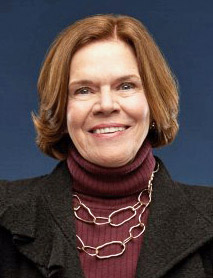 Naylor, PhD, RN, FAAN, is Penn School of Nursing Professor, LDI Senior Fellow, and Director of the NewCourtland Center for Transitions and Health, where the Transitional Care Model was developed. TCM is a process implemented by advanced practice nurses supported by a care team that manages the transition of chronically ill older adults from hospital stays to nursing home or at-home post-acute and long-term care. More than a decade of NIH-funded clinical trials have demonstrated the health and economic benefits of TCM, including reduced hospitalizations, enhanced quality of life, and reduced health care costs.
Nine hospitals
To be conducted by Mathematica, the new study will evaluate the difference TCM makes on care outcomes in nine hospitals and five states. The institutions involved are the Veterans Administration, Swedish Health Services, Trinity Health, and the University of California San Francisco.
In a statement to Penn Nursing, Arnold Ventures Evidence-Based Policy Manager Erin Crossett said, "TCM has very promising evidence of sizable reductions in rehospitalizations and net health care costs among Medicare beneficiaries. The successful replication of TCM would provide convincing evidence that TCM could be used in hospitals nationwide to improve patient health and generate major healthcare savings."
Training and support
Penn Nursing News reported that when the trial is launched, the Penn Nursing team (led by Naylor) will coordinate the initiative, providing participating sites with the training and support essential to implement the TCM as designed."
"If the TCM's effects can be reproduced, participating health systems are committed to spread the model, accelerating their ongoing efforts to improve the care and outcomes of the growing population of older adults living with complex needs. Evidence that the TCM is generalizable also will encourage voluntary adoption among other health systems," said Naylor.