News
New "Tradeoffs" Podcast Show Launches
First Episode Analyzes Coverage and Cost of Democratic Presidential Candidates' Health Plan Proposals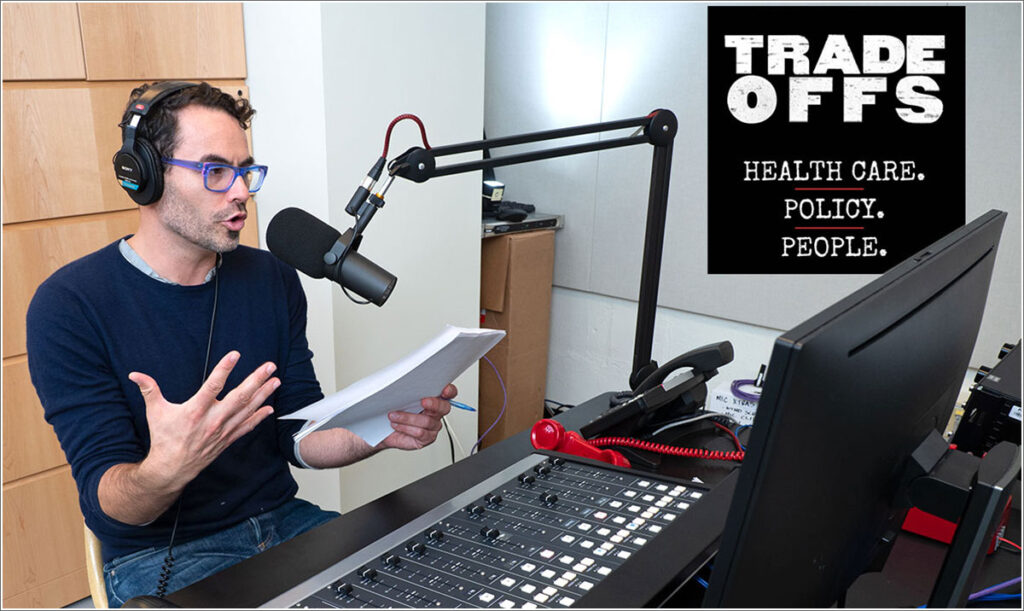 Democrats running for president have spent the last few months pitching competing ideas to fix the U.S. health care system with Medicare for all and a public option. But what tradeoffs are required by these various plans? That's the central question of the first podcast in the new "Tradeoffs" series launched today and hosted by radio journalist Dan Gorenstein.
For the first time in the 2020 race, the new report stacks these plans up side-by-side, gets at the heart of the debate dividing Democrats, and looks at who would get covered and how much these programs would cost.
Access the podcast
The podcast is accessible through the Tradeoffs website as well as on the Acast Podcast Network, Apple Podcasts, Spotify, Google Podcasts and Stitcher. Future episodes will air every other Wednesday, alternating between 30-minute narrative pieces and 15-minute interviews with experts formatted more like The Daily, the popular news podcast of the New York Times.
The new media project is supported by Penn's Leonard Davis Institute of Health Economics (LDI), the Annenberg School for Communication, the Center for Public Health Initiatives (CPHI), the Robert Wood Johnson Foundation and the California Health Care Foundation. Tradeoffs' editorial offices are located at LDI; the podcasts are produced at the Annenberg Media Lab.
Gorenstein, an LDI Adjunct Senior Fellow and Annenberg Mediamaker in Residence, is the former senior health reporter of the American Public Media "Marketplace" show.