Opioid Epidemic
Blog Post
Non-Adopters of Medications for Opioid Use Disorder
Stigma, Treatment Ideology Play Large Role
[Cross-posted with Penn Center for Mental Health]
The opioid epidemic is in its fourth and possibly deadliest wave, exacerbated by the COVID-19 pandemic and disproportionately killing people of color. Medications for opioid use disorder (MOUD)—including methadone, buprenorphine, and naltrexone—are effective in combatting the epidemic, but sorely underused. Philadelphia's Department of Behavioral Health and Intellectual disability Services (DBHIDS) recently enacted a suite of policies to remove logistical, structural, and payment barriers to MOUD in the publicly-funded behavioral health system, but some facilities still do not use these medications.
To better understand MOUD barriers, my colleagues and I interviewed 25 executive directors of publicly-funded treatment organizations in Philadelphia that adopted or did not adopt MOUD, finding that stigma towards medications and ideological beliefs about OUD treatment contribute to non-adoption.
So what did these leaders tell us? Consistent with national surveys, all participants cited logistical barriers to treatment, including low reimbursement rates and a lack of financial resources that impede hiring necessary medical personnel to prescribe MOUD. As one CEO questioned, "where is the money for the addiction psychiatrist that is going to write and manage that prescription?"
Participants also described organizational discomfort and inertia, noting that incorporating MOUD into treatment was "daunting" and "nightmarish" to manage from an administrative point of view. Both adopter and non-adopter organizations also mentioned a lack of interest and demand from individuals with OUD:
"The access issue isn't that places aren't willing to accept [MOUD], it's that people aren't interested in what we have to offer."
MOUDs include full and partial opioid agonists (such as methadone and buprenorphine) as well as antagonists (naltrexone) and come in a variety of formulations. Perhaps most importantly, leaders described ideological barriers to MOUD treatment, which largely focused on agonist treatment. While both adopters and non-adopters described the existence of ideological barriers, non-adopters were more likely to endorse that they personally hold these beliefs, expressing the well-known substitution belief that "agonist medications are substituting one drug for another." Adopters and non-adopters also expressed concerns about diversion of buprenorphine:
"You're talking about bringing a drug of abuse into my organization and who knows where it will end up?"
One leader informed us that we have the problem "backwards" and "the real problem is that there is too much [MOUD]. We need less [MOUD], not more! We have a [MOUD] epidemic!" Many leaders also believed that agonist medications can cause patients to "nod off" or lose the cognitive acuity to engage in thoughtful recovery. One non-adopter noted:
"Sure, being alive is better than not being alive, but man, what kind of life is that? Zombie."
Lastly, we heard that dispensing or monitoring medications can be triggering to peers or other staff in recovery:
"Having bupe on site? Well, might as well bring in a 6-pack!"
Encouragingly, almost one-quarter of the organizations had recently transitioned from non-adopters to adopters. Leaders described the importance of championing this change to staff and redefining what "recovery" means throughout their organization. Some even fired employees who were staunchly anti-MOUD ("get on board or get out"). After MOUD adoption, leaders noted that staff observations of improved patient retention and outcomes helped them sustain organizational cultural change.
Our results signal that addressing practical barriers may be necessary, but not sufficient, to increase use of MOUD in substance use treatment facilities. Treatment ideology (and particularly, negative attitudes and stigma towards agonist MOUD) play a critical role in MOUD uptake throughout the organization, from patient demand to executive leadership. Yet, federally and state-funded MOUD expansion efforts traditionally have focused on prescriber capacity and cost, with far less attention to ideology and stigma. Repeated presentations of research evidence and statistics to non-adopters are unlikely to be persuasive (and may create more resistance). Instead, the persuasive effects of narrative and case studies on MOUD stigma are a promising area for future research.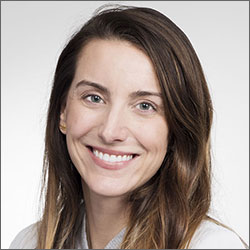 ---
The study, It's not just the money: The role of treatment ideology in publicly funded substance use disorder treatment, was published in the Journal of Substance Abuse Treatment in January 2021. Authors include Rebecca E. Stewart, Courtney Benjamin Wolk, Geoffrey Neimark, Ridhi Vyas, Jordyn Young, Chris Tjoa, Kyle Kampman, David T. Jones, and David S. Mandell.