COVID-19
Blog Post
Oral and Maxillofacial Surgeons Respond to COVID-19
Proceedings from a virtual national conference
To address the global health crisis of COVID-19 and its effects on the practice of oral and maxillofacial surgery (OMS), Penn Dental Medicine held a virtual OMS COVID-19 Response Conference on April 9, 2020. The event, organized by Drs. Anh Le and Neeraj Panchal of Penn OMS, featured leading oral and maxillofacial surgeons and administrators from multiple institutions discussing how COVID-19 has transformed the specialty. We recently published proceedings from the conference in the Journal of Oral and Maxillofacial Surgery.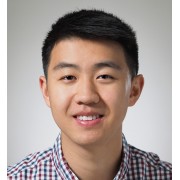 The conference, which drew a national audience of over 2,500, helped surgeons and dentists gain an overall understanding of COVID-19 and its impact on the specialty. Oral and maxillofacial surgeons are essential medical providers during the pandemic, treating patients for dentoalveolar infections, facial trauma, head and neck cancers, and other emergencies/pathologies. Speakers highlighted the impact that surgeons can make on their local health system to help with the COVID-19 response, and disseminated strategies to protect staff, residents, and faculty.
The pandemic changed the practice of OMS, and until recently, elective surgeries were postponed to conserve medical resources. Use of telemedicine exponentially increased for triaging and following up with patients. Conference participants discussed how the pandemic has altered the management of various areas of OMS: head and neck trauma, dentoalveolar surgery, head and neck cancer surgery, craniofacial surgery, cosmetic surgery, and trigeminal nerve surgery.
The wide-ranging conference also examined how COVID-19 affects OMS resident education, and outlined the initiatives by the American Association of Oral and Maxillofacial Surgeons (AAOMS) to support surgeons during this crisis.
As evidence-based information on COVID-19 continues to emerge, our article helps disseminate the current experiences, opinions, and management strategies of a variety of OMS experts. Moving forward, it is critical to maintain open lines of communication and support within the specialty and with the rest of the medical and dental community to provide the best possible care to patients while protecting the safety of providers, staff, and patients.
Penn Dental Medicine followed up with another OMS conference entitled the OMS COVID-19 Resurgence Conference on how to safely return to work on May 11, 2020. Stay tuned for that update.
---
The article, "Proceedings of the OMS COVID-19 Response Conference" was published in the Journal of Oral and Maxillofacial Surgery on May 10, 2020. Authors include Tim T. Wang, BA; Hwi Sean Moon, DDS, MD; Anh Le, DDS, PhD; and Neeraj Panchal, DDS, MD, MA.