COVID-19 | Health Care Access & Coverage
News
Pandemic's Effect on Public Perceptions of Big Pharma and Overall Drug Pricing
And on the Horizon: Vaccine Price Increases
Has the pharmaceutical industry's success with COVID-19 vaccines affected the public's opinion of it, or has it set back the push for federal government action to reduce overall drug prices? Those were central questions at the University of Pennsylvania's annual Charles C. Leighton, MD Memorial Lecture on April 30.
An annual event since 1994 at Penn's Leonard Davis Institute of Health Economics (LDI), the Leighton Lecture this year featured Vanderbilt University economist and drug price expert Stacie Dusetzina, PhD, in a session moderated by Dan Gorenstein, Adjunct LDI Senior Fellow, Executive Producer and Host of the Tradeoffs podcast, and former senior reporter for Marketplace's Health Desk.
Basking in the glow
Responding to Gorenstein's question about public opinion, Dusetzina agreed that pharmaceutical companies are basking in the glow of delivering the vaccine.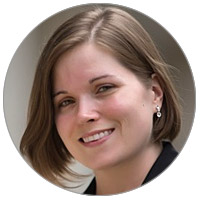 "If you looked at public polling two years ago, the pharmaceutical industry was bottom of the barrel, probably right along with oil and gas companies that people typically don't have a great opinion of," said Dusetzina, an Associate Professor in the Vanderbilt Department of Health Policy and a pharmacoeconomics and pharmacoepidemiology researcher. "We've seen such a more positive response now because so many people recognize that it was an incredible feat for pharmaceutical scientists to develop such highly effective vaccines in record time. It was really unbelievable."
"The pharmaceutical industry will want to use this moment of goodwill to push back against the other movement around doing something meaningful about drug prices," Dusetzina continued. "The Trump administration was quite vocal about that. Democrats have long been vocal about the need to rein in drug prices and spending. But if you look at what the public is saying about drug prices, even though they really appreciate the industry's vaccine efforts, they still say drug prices are too high and should be addressed. So the public's feelings about the prices of their drugs in general hasn't really changed."
And, it would appear, neither has the drug companies' feelings.
Vaccine price incease
Several weeks ago, Bulgaria revealed that Pfizer was negotiating with it for "significantly" higher prices on new vaccine orders or later vaccine booster shots. Dusetzina cited that news as "a little bit of evidence" that there is an industry expectation that prices for future vaccine orders and booster shots may increase in the U.S. as well. She also noted recent comments by Pfizer CFO Frank D'Amelio who told a Wall Street analysts that the company charged $19.50 per dose for its first rounds of U.S. vaccine sales but expected future increases. "That's not a normal price, like we typically get for a vaccine—$150, $175 per dose," D'Amelio said. "Let's go beyond a pandemic pricing environment, the environment we're currently in: Obviously, we're going to get more on price."
"That's a pretty substantial jump if they were able to obtain that additional amount," Dusetzina said. "Some of this discussion is around whether or not you'll need a booster and whether or not this will be more like a flu shot where we continue to protect ourselves over time."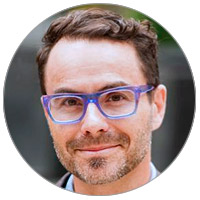 600 million doses purchased
The original deal between Washington, Pfizer and Moderna was the purchase of 100 million doses of each firm's vaccine. That plus a subsequent deal signed with the Biden Administration in February totaled out to 600 million doses purchased from the two companies.
"Was that a good deal for the U.S.?," Gorenstein asked Dusetzina.
"As someone who studies the area of drug pricing and is well informed in this space, I know the sky could have been the limit on these first rounds of vaccine pricing," said Dusetzina. "What we're seeing now is actually pretty responsible drug pricing and these companies are still making a profit. So it's been a good deal so far but whether it stays a good deal is a big question mark. The contracts around the pricing have not been super transparent, so it's actually pretty difficult to dig up specific numbers. I would like to see the government continue to make these purchases for the entire country with the prices being both public and reasonable."
Single payer purchase
Another area of keen interest for both the health care and pharmaceutical industries is the experience of having the federal government act as a single-payer negotiator for vaccine drug purchases for all Americans. This interest was further heightened when, in his first address to Congress on April 28, President Biden said: "Let's do what we've always talked about for all the years I was down here in Congress. Let's give Medicare the power to save hundreds of billions of dollars by negotiating lower drug prescription prices… Let's get it done this year."
Despite his comments, Biden did not include such Medicare single-payer drug negotiating in his recently released American Rescue Plan.
Citing a Washington source, Gorenstein said a likely reason such a measure was not included in the Rescue Plan was because, behind the scenes, Democrats were squabbling about where the savings of such a change would go. Some were said to favor plowing that money back into expanding Medicare benefits. Others were more interested in applying the savings to Affordable Care Act subsidies and other aspects of shoring up the Obamacare infrastructure.
Price controls and industry innovation
Dusetzina said there was also sentiment on the Hill about not adding something else to a legislative package that is already so large and complex. "People have strong feelings about how far to go on drug pricing reform and for good reason, because I think we haven't lived in a world where we have pushed down drug prices specifically," she said. "So we don't know the exact effects on innovation. And that is the key conversation that comes up when we start to talk about limiting prices — what happens to innovation in the pharmaceutical industry?"
Meanwhile last week, the House reintroduced the Elijah E. Cummings Lower Drug Costs Now Act (HR 3) that was passed by the full House in 2019 but blocked in a then-GOP controlled Senate. The bill would grant Medicare the authority to directly negotiate drug prices and the Health and Human Services Department authority to apply those same lower prices to commercial insurance plans.
$345 billion over 10 years
"The CBO did an evaluation of HR 3 and concluded it would significantly cut prices for drugs in the U.S. and index those to prices in other countries," said Dusetzina. "That estimate has us saving approximately $345 billion over 10 years at the cost of losing the development of eight to 15 new drugs in the same period when about 300 new drugs would be developed."
"That's a pretty huge amount of money and a pretty small number of drugs but it depends on what those lost drugs are. If you lose a drug that made a substantial improvement for someone with a rare type of cancer, that would be a significant loss to society," Dusetzina said. "Or do we revise how we pay for drugs in a way that considers the value of those drugs and rewards the right types of innovation? The best-case scenario would be to lose the innovation in areas where we're not getting very many gains and we're still seeing high prices."
---
CHARLES C. LEIGHTON, MD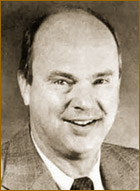 The namesake of this lecture series was a top executive and scientist with Merck & Co. for 28 years before his death in 1993. During his career, Leighton held several positions within the pharmaceutical giant, including Senior Vice President for Medical and Regulatory Affairs Worldside and Senior Vice President for Administration Planning and Science Policy.
Leighton graduated from Colby College in Maine before going on to Harvard Medical School for his MD. He served fellowships in biology, psychiatry and pharmacology at Harvard, the Woods Hole Marine Biological Laboratory, and the institution now known as Brigham and Women's Hospital in Boston.
Leighton was the top regulatory officer for Merck's operations around the world, dealing with both the FDA in the U.S. and similar government agencies in countries across the continents. This was at a time in the 1980s when pharmaceutical science was being widely disrupted and changed by new advances in immunology, genomics, automation, biotechnologies, computerization and a devastating global AIDS pandemic.
Leighton was named to the 10-member President's Cancer Panel National Committee to Review Current Procedures for Approval of New Drugs for Cancer and AIDS in 1990. It concluded and declared that faster government approval of experimental AIDS and cancer drugs for "desperately ill patients" was justified for regulatory agencies. Leighton received a Distinguished Career Award from the Drug Information Association in 1992, the same year he was appointed chairman of Merck's first diversity committee.