Health Equity
News
Parsing the History and Health Effects of Structural Racism
LDI Virtual Seminar Connects Past and Present in Search for Solutions
The historical roots and contemporary tentacles of structural racism were the subject of the Leonard Davis Institute of Health Economics' latest virtual seminar on October 16 that brought together five top experts on race and health.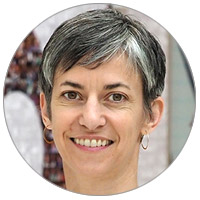 "As a society," said LDI Executive Director Rachel Werner, MD, PhD, as she opened the event, "we have a long history of failing to see structural racism and failing to address the many ways in which it impacts daily life in this country. Today, we bring together a group of scholars who have critically examined the role of structural racism, specifically on health and health care."
The panel included the Director of the Drexel University Center for Nonviolence and Social Justice, the Co-Director of the Cornell University Center for Health Equity, the Director of Penn's Opportunity for Health Lab, an Affiliate at the Penn Center for the Study of Ethnicity, Race and Immigration, and a Senior Fellow from Penn's Injury Science Center and Center for Public Health Initiatives.
Racism and health disparities
Emphasizing the importance of "long history" in any effort to fully understand the dynamics of racism and health disparities today, the discussion ranged across topics from the 1850's physician recognition of "drapetomania" to the 2020 White House Executive Order 13950.
Drapetomania was an 1850s disease diagnosis invented by a physician, presented before the Medical Association of Louisiana, and widely circulated throughout in the antebellum South's medical community. It was the "mental illness" that made slaves want to escape. Treatment for this ailment of desiring freedom included whipping and the amputation of both big toes to thwart running.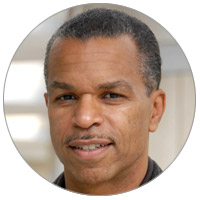 Executive Order 13950, issued by the Trump White House in September, banned the federal government, as well as its contractors, from offering diversity training about racial bias and the Black Lives Matter movement, which Trump spokesmen characterized as "un-American propaganda."
Interrogating history
"It is important to interrogate history," countered seminar panelist John Rich, MD, MPH, Director of the Drexel University Center for Nonviolence and Social Justice. "Law enforcement and health care have a deeply embedded history of structural racism. Beyond the police departments that had their roots in slave catcher battalions, we know many of the proponents of black inferiority and white supremacy came from the medical profession, many of them physicians from Philadelphia. We've built these machines over centuries and it's no surprise that the systems do what they do today, irrespective of the motives or sensibilities of the people who now run them."
One thing the U.S. system has failed to do is address racial wealth disparity that is one of the most powerful drivers of health inequities, according to panelist and LDI Senior Fellow Courtney Boen, PhD, MPH, from the Penn School of Arts & Sciences Center for the Study for Ethnicity, Race and Immigration.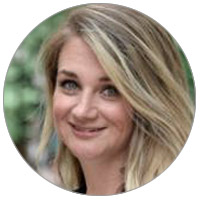 Racial wealth disparity
"One of the most well documented associations in social science and public health is the link between socioeconomic status and health, where, in general, we see increases in material resources like income or increases in education associated with improved health outcomes," said Boen.
"Racial wealth inequality in the United States is just staggering," Boen continued. "Estimates suggest that non-white families in the US own anywhere between five and nine cents for every dollar owned by white families. That wealth gap is the product of a host of historical forces, dating back to the days of slavery, the failures during reconstruction, the seizure of black assets through white violence and terrorism, Jim Crow legacies throughout the 19th and 20th centuries, and others. These policies and practices allowed white families to build tremendous wealth that has been passed on across generations. And we continue to see racial discrimination in credit lending and labor markets in ways that continue to exacerbate that racial wealth gap. These institutional and policy mechanisms link structural racism to population health."
ACA and structural racism
One way to understand how that structural racism continuum endures today is to look at what the Affordable Care Act (ACA) was supposed to be, as opposed to what it's actually become.
"The ACA is just one example of a major policy with stark implications for racial equality that I think holds a lot of lessons for us in terms of the operations of structural racism," said panelist and political scientist Jamila Michener, PhD, Co-Director of the Cornell University Center for Health Equity. "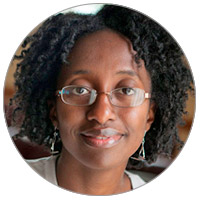 "When you read the full text of the ACA, you again and again encounter references to disparities, race and ethnicity," Michener continued. "On its surface, the ACA was very much an effort to push towards racial equity, and, at the very least, decrease racial inequities. But my work focuses on the gap between that policy goal and what became the actual reality — how the improvements we began to see under the umbrella of the ACA policy stalled out, specifically with respect to racial health disparities."
"Part of the explanation of the stall revolves around how structural racism on the political level undermined the real, original goals of the ACA," said Michener. "Medicaid is one example. It has been a deeply racialized political process. The states that have been most reluctant to expand Medicaid, many of them in the southeast, have also been states with the highest proportion of black and Latino state residents. So the very places where Medicaid expansion would provide a disproportionate benefit to the health and well-being of people of color, are the places fighting tooth and nail to make sure it doesn't happen.
Harm for people of color
"We find that white public opinion and black public opinion about Medicaid expansion diverged," Michener said. "White folks have different preferences, and those preferences get represented in the political process. Again and again and again, at each stage, you see structural racism in terms of who gets represented, whose voice gets heard, whose policy preferences are reflected in actual policy outcomes. And it's not in a way that is neutral or just different; it's consistently in a way that means harm for people of color."
Beyond Medicaid and other payment and administrative systems are the actual racially disparate outcomes of health care treatment. In nearly every metric of care access, quality and results for illnesses and injuries, people of color do worse.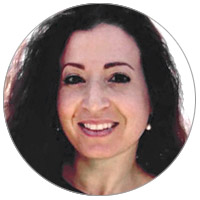 "Nationwide epidemiological studies indicate that Black uninsured people are less likely to survive to discharge from an accredited trauma center," said panelist and LDI Senior Fellow Sara Jacoby, PhD, MPH, MSN, Senior Fellow from Penn's Injury Science Center and Center for Public Health Initiatives, and Assistant Professor at the Penn School of Nursing.
Exclusion and violence
"The trauma center is particularly important to Black inner city residents, who are five times more likely than white residents to sustain gun injuries," Jacoby continued, noting that the violence itself is another aspect of centuries of intergenerational social and economic exclusion and neighborhood disinvestment.
"It's essential that we consider how and why under-resourced, segregated places like these were created," said Jacoby whose research team studies how racialized criteria were used to block or "redline" non-white Philadelphia neighborhoods from qualifying for federally-backed mortgages over the last century.
"This happened in cities across the country; and examination of these kinds of historical red-lined maps show us spatially explicit artifacts of racist thought and action that culminated in economic exclusion a century ago," Jacoby said. "And the impact continues today. If we overlay the current gun violence hot spots, we find the same redlined places previously deemed unworthy of investment and stigmatized by race, ethnicity and poverty."
Commensurate investment
"We can view this as a pretty academic exercise," said Jacoby. "We don't have the opportunity to go back and change historical policy, but we can understand among who, where and why investment today might be most justly concentrated. We can think about how to evaluate the resources and the intensity of investment commensurate with the damage done to address crosscutting needs in health care and education, employment, and in advocacy and law enforcement interactions," Jacoby said.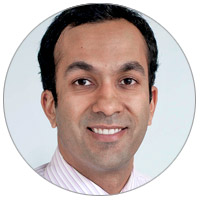 Panel moderator and LDI Senior Fellow Atheendar Venkataramani, MD, PhD, Director of the Penn Opportunity for Health Lab, noted, "Not everyone wants to have that conversation," referring to the recent Trump Administration Executive Order designed to bar a wide array of corporations and institutions that receive federal funding from discussing the issue of structural racism.
"It is," said panelist Michener, "an attempt to think that by not talking about racism's underpinnings, implications, and consequences, somehow we can move past it. What's not even clear to me from the executive order is whether there is acknowledgement that there is anything to move past."
Stark irony
"What panelists have discussed here today," Michener continued, "underscores that we don't have the luxury of playing pretend when it comes to articulating racism because people's lives are at stake. People are dying every day in the middle of a pandemic. That could not make the need for this discussion of racism more clear to us. And the stark irony of issuing an executive order like this one in the context of a pandemic ravaging black, native and brown communities is painful, really painful."
Also focusing on the executive order, panelist Rich noted, "Accountability is critical to making progress in this area. Conversation is the first step in that direction. The deep implication of the executive order is that Black people weren't Americans and that it's un-American to talk about race. But it was the struggle of civil rights, women's rights and gay rights that actually helped to realize this dream the founders initially articulated, but then moved hypocritically forward as though it were in place. So, in many ways, these contemporary conversations about racism are more American than anything else because they acknowledge where America is on this issue right now."