Improving Care for Older Adults
News
Penn Becomes Only U.S. University With Two NIA Roybal Research Centers
New One Focuses on Palliative Care for Residential Dementia Patients
A new grant from the National Institute on Aging (NIA) makes Penn the only university in the country to have two NIA Roybal Centers. The center's initial name states its purpose: "Transformative Residential Palliative Care for Persons with Dementia Through Behavioral Economics and Data Science." Its grant is for five years.
The principal investigator is Scott Halpern, MD, PhD, a Perelman School professor, Director of Penn's Palliative and Advanced Illness Research (PAIR) Center, and a Senior Fellow at the Leonard Davis Institute of Health Economics (LDI).
Genesis Collaboration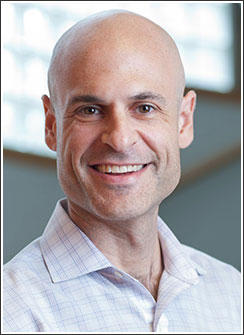 "This new Roybal Center provides support for research infrastructure and pilot grants and represents a collaboration with Genesis HealthCare, the largest owner of nursing homes in the United States," Halpern said. "The idea is for Genesis facilities to be our 'learning labs' for pilot studies, and in the later years of the grant we plan to also partner with other owners of long-term services and support facilities."
The National Institute on Aging's Roybal Centers are designed to create research infrastructures for assembling multidisciplinary teams of scientists to solve practical problems in aging-related areas of health care. Penn's first such center — the Roybal Center on Behavioral Economics and Health headed by Perelman School Professor and LDI Senior Fellow Kevin Volpp, MD, PhD – was just renewed for the second time.
The new Penn center is one of four Roybal Centers studying dementia but the only one focused on the palliative care of dementia patients. It includes investigators from across Penn as well as from Harvard, Brown University, Florida Atlantic University, Yale, Drexel, the University of Oregon, Mt. Sinai, University of North Carolina, Cornell, Penn State and the University of Indiana. Twenty one of the 47 affiliated investigators are LDI Senior Fellows.
'A huge problem'
"Palliative care in dementia, particularly in residential or nursing homes, is a huge problem," said Katherine Courtright, MD, MSHP, co-Principal Investigator with Gary Weissman, MD, MSHP, of one of the first two pilot projects funded by the new center.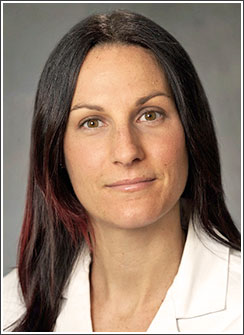 "The prevalence of Alzheimer's and related dementia disease is high and growing," Courtright continued. "The use of residential nursing homes is also high and these are facilities that historically weren't designed and equipped with both the staff and expertise to address the end-of-life care and planning needs for this population."
Courtright, an Assistant Professor of Pulmonary, Allergy, and Critical Care at the Perelman School of Medicine, and LDI Senior Fellow, said her initial pilot project is focused on clinicians rather than on the dementia patients themselves. The goal is to improve clinician ability to communicate more effectively with patients and family members about end-of-life planning and a better understanding of the patient's situation and prognosis.
Clinician communications
"This population has a very predictable clinical decline," said Courtright, who pointed out that currently, palliative care facility physicians and other allied health care professionals are often not able to initiate and conduct "prognostic communications" with dementia patients and family members.
"We know clinicians feel they don't have the time to have these conversations," said Courtright. "They may cite a lack of skills or knowledge about how to do them because of a lack of training. At the same time, they see an inordinate number of patients in a short period of time. They're responsible for large swaths of patient care and often just don't have the bandwidth to get into in-depth conversations."
"Our pilot is going to explore the other aspects of being human that may contribute to the way a person may or may not communicate," Courtright continued. "For example, we hypothesize there are intrinsic attributes that we all bring to the bedside, such as our own fear of death and dying, our own beliefs around aggressive or intensive end-of-life care, our own optimism biases, temporal discounting, and psychological barriers to discussing difficult issues. It's the 'I don't want to be the one who makes them cry' effect."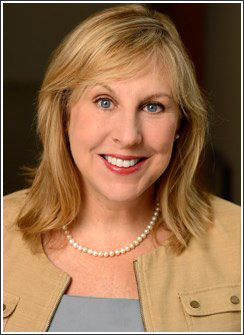 The second pilot project is headed by two faculty members and researchers from Penn's School of Nursing: Nancy Hodgson, RN, PhD, FAAN, Term Chair in Gerontology and LDI Senior Fellow, and Mary Ersek, PhD, RN, FPCN, Professor of Palliative Care.
Advance planning digital tool
"Very few individuals living with dementia will receive palliative care that honors their dignity and wishes at the end of life," said Hodgson. "One reason is that the individual's preferences and wishes regarding end of life care are not communicated and documented. Our pilot will be testing an approach that will overcome this barrier."
Her research team will be testing a new version of Penn's "Our Care Wishes," an online advance care planning tool that has been revised for use with dementia patients in long-term care facilities.
"We'll be testing the platform throughout the Genesis system to facilitate conversations and documentation of the care preferences of dementia patients," said Hodgson. "It's an exciting real-world challenge that brings together a multidisciplinary group of physicians, nurse, and social scientists, leaders in palliative care, and enables us to address the leading barriers to improving end-of-life care for persons with dementia in long-term care settings."