Health Equity
News
Penn LDI's Greysen, Chaiyachati, Chatterjee, and Lowenstein Win SGIM Awards
Cited for Leadership, Innovation, and Outstanding Abstracts

The Society of General Internal Medicine (SGIM) has announced that four LDI Senior Fellows and Penn Medicine faculty research scientists—Ryan Greysen, Krisda Chaiyachati, Paula Chatterjee, and Margaret Lowenstein—have received 2021 recognition and presentation awards.
A U.S. professional society whose 3,300 members are engaged in internal medicine research and teaching, SGIM publishes the Journal of General Internal Medicine.
Leadership Award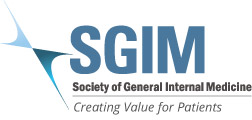 Greysen, MD, MHS, MA, an Associate Professor in General Internal Medicine and Chief of Hospital Medicine at the Perelman School of Medicine, won the Association of Chiefs and Leaders in General Internal Medicine (ACLGIM) Leadership Award.
An honor for a member within the first 10 years of faculty appointment, the award recognizes leadership skills in areas of academic medicine, including clinical, educational, research or administrative efforts.
Innovation Award
Chaiyachati, MD, MPH, MSHP, an Assistant Professor of Medicine at the Perelman School of Medicine, Clinical Innovation Manager at the Penn Medicine Center for Health Care Innovation, and Medical Director of Penn Medicine OnDemand Virtual Care, won the Quality and Practice Innovation Award.
The award recognizes general internists that have successfully developed and implemented innovative role model systems of practice improvement in ambulatory and/or inpatient clinical practice. Chaiyachati has played a key role in the rapid expansion of Penn Medicine's telehealth capabilities during the ongoing COVID-19 pandemic.
Most Outstanding Abstract Awards
Chatterjee and Lowenstein individually won Milton W. Hamolsky Junior Faculty Awards for outstanding abstract presentations. The awards are endowed by the Zlinkoff Fund for Medical Education, and were presented as part of the 2021 SGIM Annual Meeting.
Chatterjee, MD, MPH, an Assistant Professor of General Internal Medicine at the Perelman School of Medicine, was cited for the paper, "Structural Racial Disparities in the Allocation of Medicare and Medicaid Disproportionate Share Hospital Payments."
Lowenstein, MD, MSHP, an Assistant Professor of Medicine at the Perelman School of Medicine, was cited for the paper, "Sustained Implementation of a Multi-Component Strategy to Increase Emergency Department-Initiated Interventions for Opioid Use Disorder."