News
Penn MSHP Announces Scholarship Awards
Whitney Orji and Daniel Resnick Named 2019-21 David A. Asch Medical Scholars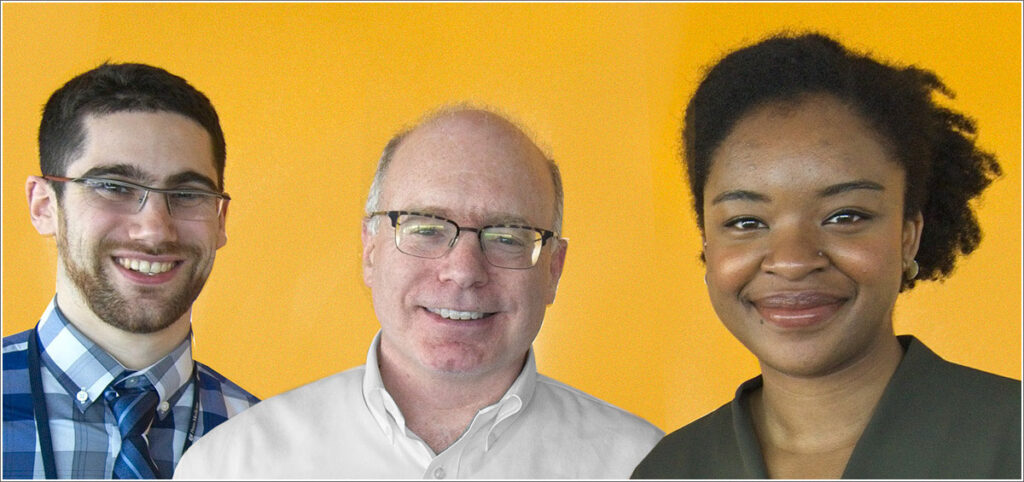 Third year University of Pennsylvania medical students Daniel Resnick and Whitney Orji have been awarded 2019-2021 David A. Asch Masters of Science Health Policy Research (MSHP) scholarships. The announcement comes as the MSHP program opens its second year of the annual scholarship program named for Penn Medicine Professor and LDI Senior Fellow David Asch, MD, MBA.
"We have been very impressed with the medical students in the MSHP," said MSHP Co-Director Judy Shea, PhD, "The first cohort of Asch Scholars' contributions have been original and insightful; they have tackled some serious health policy topics. We fully expect the two members of this incoming second scholarship cohort to have the same potential and we're very excited to be working with them." Shea is also a Professor of General Internal Medicine at Penn's Perelman School of Medicine and an LDI Senior Fellow.
100% tuition
Called the David A. Asch Medical Student Scholars in Health Services Research, the scholarships cover 100% of Penn MSHP tuition, allowing students to pursue additional studies in the MD/MSHP combined degree program.
Orji, who is from Pflugerville, Texas, graduated from Rice University with a BS in Bioengineering. She plans to use quantitative and qualitative research methods to study racial/ethnic disparities in surgical care and outcomes, especially among women and adolescents.
Resnick, from Sharon, Mass., graduated from Tufts University with a BA in International Relations and received his Pre-Medical Sciences Certificate from Bryn Mawr before coming to Penn. He plans to further develop his research and advocacy skills, expanding his HIV prevention research using biostatistical methods and behavioral economics.
David Asch
Asch is Executive Director of the Penn Medicine Center for Health Care Innovation and served as the Executive Director of Penn's Leonard Davis Institute of Health Economics (LDI) for 14 years. He is a Professor of Medicine and Medical Ethics and Health Policy at the Perelman School and Health Care Management and Operations, Information and Decisions at the Wharton School. He has also been a faculty member of the MSHP program throughout its eleven-year history.
Headquartered in Penn's Blockley Hall, the MSHP program is a collaborative effort of the Perelman School, LDI and the Wharton School's Department of Health Care Management.
MSHP
The two-year MSHP degree course provides in-depth training in health services and policy research — the field that studies how health care is organized, financed, managed and delivered. The program is tailored to enable students to engage with researchers, community partners, policy makers and other interested stakeholders. MD/MSHP graduates are well situated to pursue careers in the academic, non-profit and health policy arenas.
The idea for a Penn MSHP program originated inside LDI in 2006 when David Asch was Executive Director, and was led principally by Katrina Armstrong, MD, MS, who was then LDI's Director of Research. Thirty-nine years earlier, LDI had been created as the country's first academic center that, in collaboration with Penn's Medical School and Wharton School, brought together the training of medical and business students in a manner designed to address the rapidly escalating complexity of health care financing and management. During those decades, LDI played a major role in fostering the national growth of a vibrant academic health services research community.
The LDI 2006 proposal for the creation of MSHP noted that "health services research has been developing for the past 40 years, and given this maturity and established professional identity, the development of outstanding training programs has become a growing priority in the field… A growing number of School of Medicine faculty members want to gain experience in this area."
Nearly 200 MSHP alumni
That proposal for the creation of Penn MSHP became a reality in 2008 and now the program has more than two dozen teaching and mentoring faculty members and nearly 200 alumni in academic and policy leadership positions across the country.