Population Health
News
Penn Nursing's Alison Buttenheim Featured in Front Page NYT Article
Explores National Conflict Over Mandatory Vaccination as Schools Open
University of Pennsylvania Nursing School faculty researcher and LDI Senior Fellow Alison Buttenheim is featured in a major front-page New York Times story about the history and health impact of the anti-vaccine movement in the United States.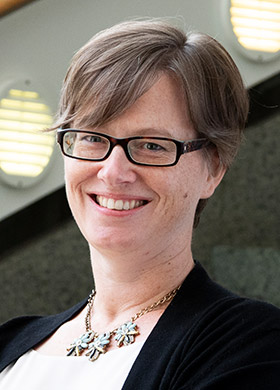 The piece comes as the World Health Organization (WHO) prepares to announce whether it will strip the U.S. of the designation as a country that has eliminated measles in the wake of recent disease outbreaks driven largely by anti-vaccine sentiment among parents of school children.
Public health authority
Buttenheim, PhD, MBA, a nationally renowned authority on the public health issue of vaccines, explained to the Times the psychological reasons many parents have embraced the scientifically unfounded claims of the anti-vax movement. "We would rather not do something and have something bad happen, than do something and have something bad happen," she said.
Understanding risk
Buttenheim emphasized that the public in general is poor at accurately understanding various kinds of risk.  "We pay more attention to numerators, such as '16 adverse events,' than we do to denominators, such as 'per million vaccine doses,'" Buttenheim told the Times.
She also cited widespread public "ambiguity aversion," explaining "parents would like to be told that vaccines are 100 percent safe. But that's not a standard we hold any medical treatment to."
Buttenheim is an Associate Professor of both Family and Community Health at Penn's School of Nursing, and Health Policy at Penn's Perelman School of Medicine. She is also the Associate Director of Penn's Center for Health Incentives & Behavioral Economics (CHIBE) and Director of Engagement at the Leonard Davis Institute of Health Economics (LDI).