Health Care Access & Coverage
News
Penn's Karen Lasater Wins AcademyHealth IRGNI New Investigator Award
Cited for Research Related to Nursing Practice and Policy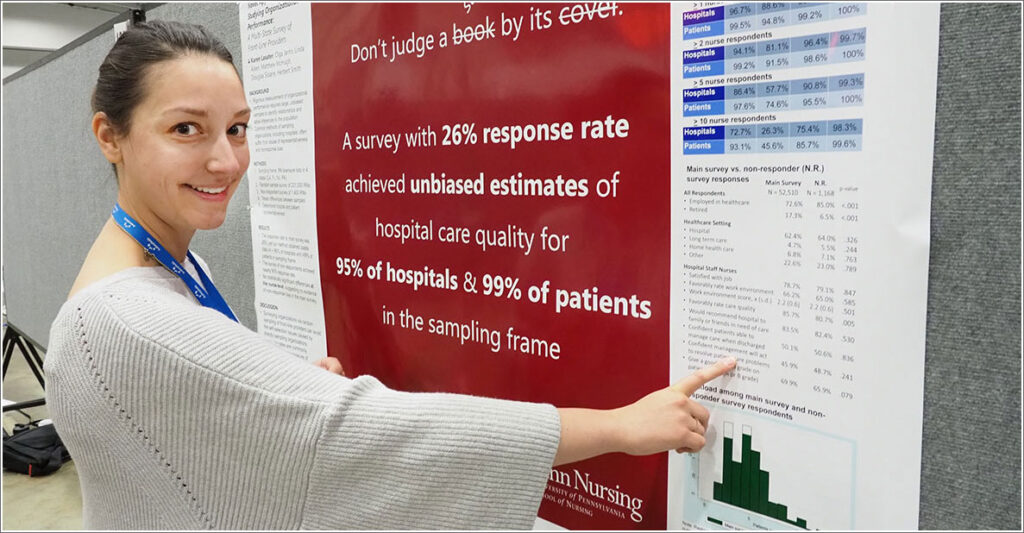 University of Pennsylvania Nursing School Assistant Professor and LDI Senior Fellow Karen Lasater has won the 2019 AcademyHealth Interdisciplinary Research Group on Nursing Issues' New Investigator Award.
One of four AcademyHealth Interest Groups targeting different areas of health care, IRGNI focuses on producing scientific evidence relevant to nursing practice, policy, education, and the development of nurses as health services researchers.
Nursing research
Announced at the opening plenary of the AcademyHealth Annual Research Meeting at the Walter Washington Convention Center in Washington, D.C., the IRGNI New Investigator Award honors "the scientific work of emerging scholars in the field of health services research relevant to nursing practice, workforce and education."
Lasater, PhD, RN, is a faculty member in the Nursing School's Center for Health Outcomes and Policy Research who has been investigating how patient outcomes correlate to various organization features of the nursing environment.
Better patient outcomes
The IRGNI cited her latest work as co-investigator on a study of surgical Medicare patients. The work found that patients in hospitals with better nursing resources experienced lower mortality, fewer complications, fewer readmissions and shorter lengths of stay.
"Nursing resources" is a composite of four different measures: nurse-to-patient ratios, the nursing work environment, the proportion of nurses who have baccalaureate degrees, and the skill mix of the facility's registered nurses.