Health Equity
News
Police Violence, Structural Racism and the Science of Reform
LDI Virtual Seminar Report: Experts Discuss the Multidimensional Health Impact on Black Communities
"We are at a critical inflection point in American history," said Leonard Davis Institute of Health Economics Executive Director Rachel Werner as she opened a virtual seminar kicking off a series of LDI scientific discussions focused on policing, race and health over the next year. The event was co-sponsored by the University of Pennsylvania Injury Science Center (PISC).
The head of the University of Pennsylvania's hub of multidisciplinary health services research, Werner, MD, PhD, told the seminar, "Today's topic of policing is a critical part of our conversation about structural racism and health because, simply put, people are dying from the slow harms of sustained exposure to racism and from trauma from policing."
Law enforcement violence
The gathering brought together leading thinkers from three universities involved in researching the short- and long-term physical and psychological impacts of law enforcement violence in minority communities.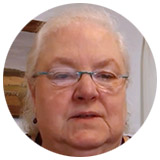 Seminar moderator Therese Richmond, PhD, RN, Research Director of the Penn Injury Science Center, who studies the psychological effects of injury in urban black men, told the panel the issue is larger than policing. "It's important that we're very honest and recognize that police departments are a function and reflection of our broader society, which has serious and embedded structural racism." She also cited a recently published article detailing how the new National Violent Death Reporting System (NVDRS) system is providing more accurate data on the issue for researchers and policy makers.
Richmond warned about the partisan simplicity that characterizes much of the national debate that exploded out of George Floyd's death. "We're seeing a national dialogue devolving into a dichotomous choice of funding or not funding the police that is not particularly helpful," she said. "Rather, we need to identify solutions that can be transformative to reach the ultimate goal of keeping all people and all communities safe and healthy."
Panelist and University of Minnesota Associate Professor of Health Policy and Management Rachel Hardeman noted that the "social determinants of health" framework widely used by scientists involved in population health studies often misses the issue.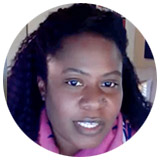 Structural racism
"Only a subset of public health scholars right now are really naming and measuring and understanding what's at the root of the social determinants, and that's structural racism," said Hardeman, PhD, MPH, who is also director of the Measuring & Operationalizing Racism to Achieve Health Equity (MORHE) Lab that researches ways to measure structural racism for the purposes of empirical, quantitative investigations.
"Police violence is one form of structural racism," Hardman continued. "It wasn't until 2018 that the American Public Health Association (APHA) named law enforcement violence — police violence — as a critical determinant of health equity and public health."
That APHA Journal article, "Addressing Law Enforcement Violence as a Public Health Issue," said, "Physical and psychological violence that is structurally mediated by the system of law enforcement results in deaths, injuries, trauma, and stress that disproportionately affect marginalized populations… Of the 4,400 individuals shot by officers from the 50 largest police departments from 2010 to 2016, 55% were Black, more than double the proportion of the Black population in these departments' jurisdictions."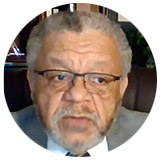 Guardians not warriors
Panelist Charles Ramsey, MS, brought the perspective of being a Penn Law Distinguished Policy Fellow, the former Commissioner of the Philadelphia Police Department, and Co-Chair of President Obama's Task Force for for 21st Century Policing. The 2015 report of that latter group concluded: "Law enforcement culture should embrace a guardian — rather than a warrior — mindset to build trust and legitimacy both within agencies and with the public. Toward that end, law enforcement agencies should adopt procedural justice as the guiding principle for internal and external policies and practices to guide their interactions with rank and file officers and with the citizens they serve."
"We're talking about systemic racism in the context of policing but haven't been able to eradicate that from our broader society in 400 years," Ramsey told the seminar. "So it's not practical to think we're going to be able to eliminate it from policing overnight. That doesn't mean there aren't steps that can be taken to really minimize the opportunity for people to engage in that kind of behavior."
Police officer mental health
"Dr. Hardeman's comments about trauma in various communities were very interesting and I want to point out that that trauma impacts police officers as well, because they are exposed to it on a regular basis," continued Ramsey. "I've worked in homicide, for example, and when you get desensitized dealing with murder victims, it psychologically impacts you. We need to do a better job of taking care of the mental health of police officers because sometimes, a lot of that translates into some of the aggression that takes place on the street."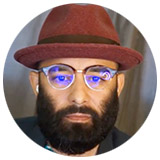 Panelist Edwin Lindo, JD, Lecturer in the University of Washington's Department of Family Medicine and Associate Director of the Center for Leadership and Innovation in Medical Education, had a different view. In 2016, he was one of the Frisco Five who went on an 18-day hunger strike in front of San Francisco Police Headquarters. Sparked by a string of police killings, the protest played a role in the resignation of the city's police chief.
"Police 'reform' has been tried in so many different ways over the years but has been just that – a reformation of practices that are incredibly oppressive," said Lindo. "For me, a critical tactic is to declare openly that I am an abolitionist." He retreads the 1800's term for opposition to slavery as a modern-day call for deconstructing police departments in some manner.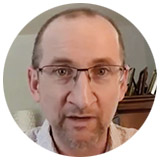 Abolitionist
"An abolitionist is not saying 'remove public safety or accountability'," said Lindo. "It means we have to use our imagination in such a way that we're thinking of something we've never seen before and never experienced before, so it feels foreign and uncomfortable. For instance, how do we actually create a mechanism so that the first responders to a mental health crisis are not carrying loaded weapons?"
Panelist John MacDonald, PhD, a Professor of Criminology and Sociology in Penn's School of Arts and Sciences, is a researcher focused on race and ethnic disparities in criminal justice and the effect of physical environments on the health and welfare of neighborhood residents.
"A 'reimagined' version of policing like we're discussing would also require a lot of thinking about what the alternative would look like," said MacDonald. "Who's going to do what work? How are they going to be deployed? How is it going to be staffed? Are they public health officers or social workers? Reimagining would also have to recognize that, at the same time you had a changed system where you don't need someone with a gun responding to most situations, there are times when you do, and you can't, as a matter of public safety, say 'sorry, that's not available.'."
Planning and design
"There has to be some real personnel planning," MacDonald continued. "How do you design a new system? I haven't seen any thorough policy analysis of that yet. It certainly is doable, but it needs to be proposed and thought through so it isn't just a Utopian ideal that, in reality, ends up being a problem, especially for the most disadvantaged communities that will bear the brunt of what happens if you abolish policing."
"I think an area of police reform we haven't tried enough is real community policing," said MacDonald. "Since 2009, I've been advocating 'officer-friendly' experiments where you actually incentivize officers to go have friendly conversations with people and build trust. We should be thinking more strategically about how to engage communities and community groups to figure out how to redesign the communities they want to live in and the police could even play a role in some of that."
Establishing measurements
But Hardeman didn't exactly agree and stressed that measuring the problem more exactly was an important goal. "I actually don't know that communities working with police is the right next step. We need to to take a step back and understand policing and police violence as an indicator of community health in the same way we look at infant mortality and wellbeing as a critical indicator of public health," she said.
Hardeman mentioned the statistic, cited earlier in the session, that one in 1,000 African American men will be killed by police over the course of their lives. "That's about the same mortality rate as measles but we're putting the funding and resources behind the study of measles to make sure outbreaks are contained," she said. "We have to start thinking about a framing of structural racism and police violence in the same way."