News
Raina Merchant Named National Academy of Medicine Emerging Leader
Program is Focused on 'Extraordinary Individuals Poised to Shape the Future'
Penn Medicine Associate Vice President and LDI Senior Fellow Raina Merchant, MD, MS, has been selected by the National Academy of Medicine (NAM) as one of its 10 new Emerging Leaders of Health and Medicine Scholars.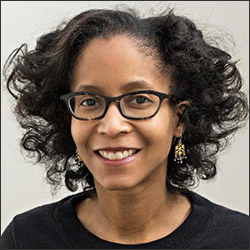 The NAM program is designed to bring a new generation of leaders inside NAM to collaborate with members "across generations and fields of expertise to advance science, combat persistent challenges in health and medicine, and spark transformative change to improve health for all." The three-year appointment starts in July.
'Extraordinary individuals'
In his announcement, NAM President Victor J. Dzau characterized the 10 as "extraordinary individuals" who are "poised to shape the future of science, medicine, and health equity." 
"I welcome these exceptional professionals into our network of young leaders and look forward to their valuable input to accelerate innovative and cross-disciplinary activities addressing some of the most pressing challenges in health and medicine," Dzau said.
An Associate Professor of Emergency Medicine at Penn's Perelman School of Medicine, Merchant has secondary appointments in the Division of General Internal Medicine and in the Department of Anesthesiology and Critical Care.
Center for Digital Health
She is founding Director of the Center for Digital Health within the Penn Medicine Center for Health Care Innovation. The former Penn Robert Wood Johnson Foundation Clinical Scholar is also Co-Director of the Penn's National Clinician Scholars Program. 
Merchant's innovative studies of how social media data can be used to provide a variety of useful insights about health and health care have been the subject of broad national attention.
Her groundbreaking research at the intersection of health care and digital media technology has been featured in top scientific journals including the New England Journal of Medicine, the Journal of the American Medical Association and Health Affairs, as well as in top-tier mass market business publications including Wired, the Economist and the Wall Street Journal.
After earning her MD at the University of Chicago, Merchant arrived at Penn 12 years ago to begin her studies in the Masters of Science in Health Policy (MSHP) program. She has previously been recognized by the Robert Wood Johnson Foundation as one of the 10 young researchers likely to have a significant impact on the future of health and health care in the U.S.