News
Raina Merchant Wins SAEM Mid-Career Investigator Award
Annual Society for Academic Emergency Medicine Honors LDI Senior Fellow for Research Achievement
LDI Senior Fellow and Penn Medicine Associate Professor of Emergency Medicine Raina Merchant has received the Society for Academic Emergency Medicine (SAEM) Mid-Career Investigator Award. The award was presented at SAEM's virtual annual meeting in May.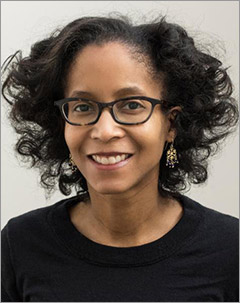 The annual honor recognizes SAEM members who have "demonstrated commitment and achievement in research during the mid-stage of their academic career."
Merchant, MD, MSHP, is an Associate Vice President at Penn Medicine, Director of the Penn Medicine Center for Digital Health and Co-Director of Penn's National Clinician Scholars Program.
Digital media and health
Her research focuses on the intersection of digital media and health. Her work has been the subject of national attention for its evaluations of health behaviors and communication using digital platforms like Facebook, Twitter, Yelp, Instagram, Reddit, and Google. 
One of her current projects explores how social media platforms such as Reddit can be used to track surges in interest, and commentary about, health topics such as COVID-19. She is also the Director of the MyHeartMap Challenge, a social media and crowdsourcing project aimed at improving automated external defibrillator (AED) access and awareness by engaging the public to serve as citizen scientists. 
Social media and health records
Another of her projects involves the development of a unique longitudinal database of social media data merged with health record data. Much of her work also bridges new technologies in the fields of cardiovascular health, mental health, cancer care, disaster medicine, public health, and resuscitation science.
Merchant is a Fellow of the American Heart Association, and a member of the editorial board of the Journal of the American Medical Association (JAMA). She is also an Aspen Health Innovators Fellow, a National Academy of Medicine Emerging Leader in Health and Medicine, and was recognized by the Robert Wood Johnson Foundation as one of 10 young investigators likely to have a significant impact on the future of health and healthcare in the US.