COVID-19 | Health Equity
Blog Post
Reaching Herd Immunity for COVID-19 Vaccine Means Long-Term Investments
If Not Now, When?
To achieve the estimated 75%-80% vaccination rate needed for herd immunity, the nation will need to invest in reaching virtually all adults in the United States. This daunting task requires thinking about communities at risk for poor health outcomes, particularly communities of color.
Last week, the Biden administration shifted its strategy from mass vaccination sites to more local settings, targeting younger adults and those hesitant to get vaccinated. With the goal of getting at least 70% of the population vaccinated with at least one dose by July 4, access to convenient vaccination services will be critical. This means implementing pop-up and mobile clinics, particularly in rural areas, as well as dispersing an army of community outreach workers to help with transportation and childcare services in neighborhoods in which individuals face structural barriers to access. With these concerted efforts, many more people will be able to be vaccinated, and we can inch closer toward the coverage levels we need to "return to normal."
Universal Eligibility Does Not Mean Universal Access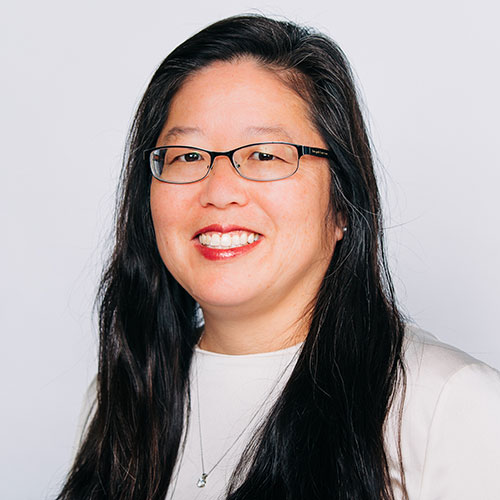 Since May 1, anyone 16 years or older has been eligible for the COVID-19 vaccine. And now, vaccine supply exceeds demand, a reversal of the calculus of the last three months. Opening access has also eased the confusion for consumers and the burden resulting from needing to verify eligibility.
Yet, despite universal eligibility and no-cost vaccines to the consumer, the pace of vaccinations has slowed. In some cases, this slowdown is the result of hesitancy, but in other cases barriers and inequities are driving this decrease. Unfortunately, the media has chosen to focus on hesitancy, but the reality is there are still people who want to get vaccinated, but for whom the process remains difficult. Changes to the distribution process, such as making walk-in rather than appointment-based opportunities available and encouraging employer-based support, such as time off or on-site clinics, will be critical for moving from universal eligibility to universal access.
Addressing Longstanding Structural Inequities
As the nation shifts into this new phase, local communities must deploy vaccine delivery strategies to reach the vaccine-willing who are struggling with vaccination barriers. Longstanding structural barriers to access have been exacerbated by the pandemic. Indeed, access to health services for many in vulnerable communities affects more than just vaccination. Common challenges are often related to time and access. For example, a routine vaccination or other preventive health care visit may be more difficult for individuals, such as a single parent who cannot get childcare or time off work; an adult who does not have reliable access to the internet, often a requisite for getting information or making appointments; and an individual with significant competing priorities, such as housing or job instability. As immunization programs work to increase COVID-19 vaccination rates in ways that are both "fast and fair," the lessons we have learned thus far can be steppingstones for removing the longstanding barriers to access. COVID-19 vaccination programs can represent a turning point in access to health care for all.
Act Now With Three Tenets in Mind
We offer three principles to guide current efforts to reach those remaining unvaccinated:
Ensure trusted messages are delivered by trusted sources in a culturally competent way. Accurate and clear messages must come from trusted sources, particularly in communities of color. Trusted messengers are often peers, community leaders, resident champions, and religious figures. They often reflect the diverse composition of the community and are from the community. As such, these individuals should be authentically engaged when determining how to effectively deliver vaccinations or other programs and services. These interactions must be built over time, not just sought out in times of crisis. As we all work together to get our communities vaccinated, those delivering health care should seize on the opportunity that comes from building new relationships and continue to work in these communities after the vaccines have been delivered. Further, delivering health messages and health services in a culturally competent way also means having diversity in the staff who provide services. New relationships may also provide opportunities to increase diversity moving forward.
Connect beyond a single touch point and invest in the long game. In the same way that health care teams should invest in building relationships with trusted messengers, they also need to participate in communities beyond one-time vaccination campaigns. Building trust and influence means investing time and resources to establish rapport and credibility. Well-established, community-based organizations (e.g., health centers, homeless shelters, food banks) are successful because they have established roots and partnerships in the community and created safe spaces in which to deliver on their mission. Health care providers can follow these types of models as they seek to permanently remove barriers to care.
Increase access, convenience and availability of services. Substantially expanding sites of service that are proximal for low-income households and communities are critically important for COVID-19 vaccinations, but also for addressing longstanding health care barriers. The optimization of vaccination clinics now can, and should, translate to increased access to health care services in the long run, so that equity extends beyond COVID-19 vaccination programs.
Moving Forward
Protection against COVID-19 occurs in only two ways. One is natural infection, and the other is vaccination. Relying on the former alone would be catastrophic; therefore, we must double down on efforts to vaccinate not just parts of the community but the whole community. This means finding ways to administer COVID-19 vaccines by creating new partnerships, solving challenges in novel ways, and building systems that can be used not just in the moment, but moving forward.
COVID-19 has shone a light on the inequity of how we deliver health care, but it also can be the moment we begin to transform the system once and for all.