Health Care Access & Coverage
News
Three LDI Senior Fellows Win Top AcademyHealth Awards
David Asch, Shreya Kangovi, and Jeffrey Silber Cited for HSR Achievements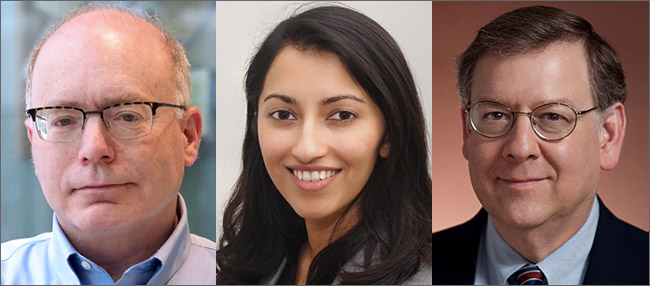 Three LDI Senior Fellows and Penn Medicine faculty members — David Asch, Shreya Kangovi, and Jeffrey Silber — have won top awards that will be presented at the annual AcademyHealth Research Meeting in late July. This year's gathering of the country's largest organization of health services researchers will be a virtual event.
Distinguished Career Award
David Asch, MD, MBA, Executive Director of the Penn Medicine Center for Health Care Innovation and Professor of both Medicine at the Perelman School of Medicine and Health Care Management at the Wharton School, has won the Distinguished Career Award. The honor is AcademyHealth's highest career award, recognizing individuals who have made "significant and lasting contributions to the field of health services research through advancement of science and methods, leadership, mentorship, scholarship and teaching, and the application of health services and policy evidence to improve health and health care."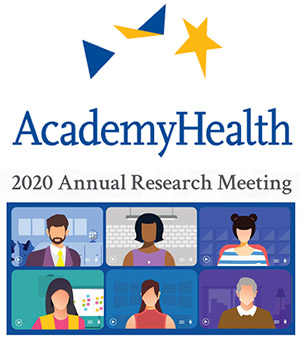 Asch, who served for 14 years as the Executive Director of LDI, practices internal medicine at Philadelphia's Crescenz Veterans Affairs Medical Center, where he created and directed the Center for Health Equity Research and Promotion (CHERP). CHERP is the VA's national center focused on supporting vulnerable populations and reducing racial disparities in health care. He also created and directed the Robert Wood Johnson Foundation (RWJF) Health & Society Scholars Program at the University of Pennsylvania.
Asch received his bachelor's degree from Harvard University, his medical degree from Weill-Cornell Medical College, and his MBA in Health Care Management and Decision Sciences from the Wharton School. He was a resident in internal medicine and a RWJF clinical scholar at the University of Pennsylvania.
HSR Impact Award
Shreya Kangovi, MD, MS, Executive Director of the Penn Center for Community Health Workers and an Associate Professor of Medicine at the Perelman School, has won the Health Services Research (HSR) Impact Award. The award recognizes research that has had a significant impact on health and health care. It is designed to promote examples of outstanding research that has been translated into effective health policy, management, or clinical practice addressing costs, outcomes, and delivery of care.  Kangovi was cited as "one of the nation's leading experts on evidence-based programs to address the social determinants of health."
Kangovi has led a multidisciplanary team that designed the "Individualized Management for Patient-Centered Targets" (IMPaCT) program, an evidence-based health care delivery system that hires, trains and deploys trusted individuals from local, often disadvantaged, communities to improve health. Three separate randomized controlled trials have shown the program improves health and quality of care in disadvantaged populations. IMPaCT is now the most widely disseminated community health worker program in the United States.
Kangovi received her Bachelor's degree from Columbia University and her medical degree from Harvard Medical School. She trained in internal medicine and pediatrics at the University of Pennsylvania, and received her Masters of Health Policy Research as a Penn RWJF Clinical Scholar.
Publication of the Year
David Asch and Jeffrey Silber, MD, PhD, have won the AcademyHealth Publication of the Year Award for "Patient Safety Outcomes Under Flexible and Standard Resident Duty-Hour Rules," published in the New England Journal of Medicine in March 2019. Silber is a Professor of Health Services Research at Children's Hospital of Philadelphia, and of both Pediatrics and Anesthesiology & Critical Care at the Perelman School of Medicine, and Health Care Management at the Wharton School. The award recognizes the best and most relevant peer-reviewed, scientific work  produced in the health services research and health policy fields in the prior calendar year.
This is the third AcademyHealth Article of the Year for Silber and the second one for Asch.
Their study focused on concerns that extended shifts in medical residency programs may adversely affect patient safety. The authors randomized 63 U.S. internal medicine programs to either the existing resident duty-hour rules or a more flexible set of rules that eliminated shift-length restrictions. The study found that allowing program directors flexibility in adjusting duty-hour schedules for trainees did not adversely affect 30-day mortality or several other measured outcomes of patient safety.
Silber, who received his MD at the Johns Hopkins School of Medicine and his PhD in Health Care Management from the University of Pennsylvania, helped establish the Children's Hospital of Philadelphia's Center for Outcomes Research in 1997 and has served as director since its inception.