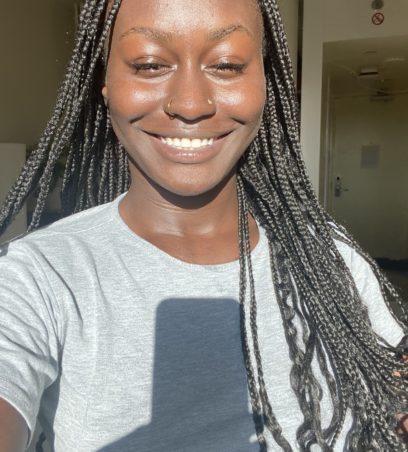 Asa Sam
Asa Sam is a junior in the College of Arts and Sciences at the University of Pennsylvania. She is a neuroscience major and intends to attend medical school after possibly taking a gap year to pursue Alzheimer's research in the Mediterranean. Having past experiences in medical research, Sam has and continuously hopes to delve into alternative aspects of research, as well as assist in fundamental projects that aid the community in various ways.
Sam participated in the Aging Research Internship, which dealt with hands-on research along with shadowing physicians, and has also participated in International Medical Aid where she worked in the second-largest public hospital in Kenya in the surgical and internal medicine departments. She also worked with Irma Elo and Iliana Kohler where Sam focused on quantitative research on the cognitive aging of older adults in Ghana, looking at the sociological aspects of aging.
During SUMR, Sam worked closely with Dr. Cronholm and Andrea Bilger on their Mixed Methods Research project, which concentrated on qualitative projects that are based on methodology and content analysis.
At the University of Pennsylvania, Sam is a member of the Johnson Scholars Program, which provides assistance in the pre-medical journey through various resources and support systems. She also works at the Red and Blue Engagement Center where she is a part of the alumni outreach team to accumulate funds for contemporary Penn departments. Sam is a part of UPenn's Minority Association of Pre-Medical Students which supports and serves as a network for minority pre-med students at Penn. She is also a part of the Robeson Cooper Scholars Program.
Presentation Slides