Summer Undergraduate Minority Research Program (SUMR)
Celebrating 22 years of inspiring the next generation of health services researchers.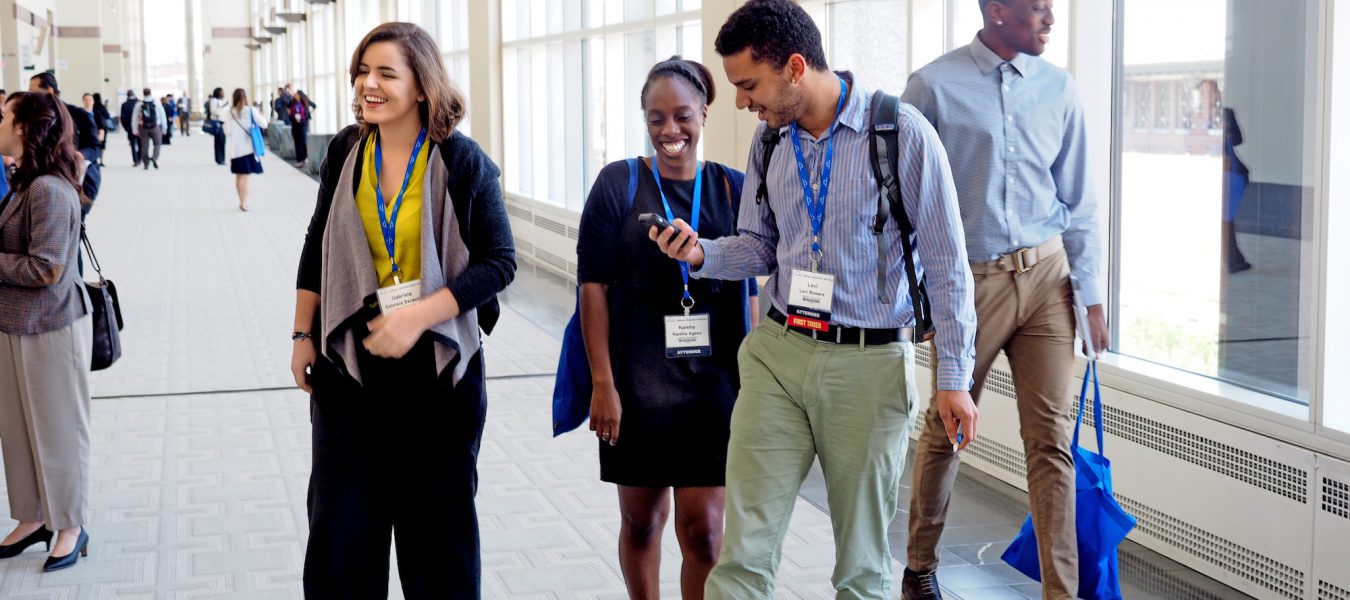 About the Program
This summer internship introduces talented undergraduate students from underrepresented minority groups to research in health services, population health, and clinical epidemiology at Penn.
Since 2000, more than 350 undergraduate students have participated in SUMR and 85% have gone on to have careers in health care. We invite you to be part of this positive change, learn about our program, and contact us if you are interested in becoming a SUMR scholar.
Despite tremendous advances in health care, minorities have higher rates of heart disease, many cancers, diabetes, and HIV/AIDS than white populations. It's going to take more than medicine to change this fact. It will take health services researchers who understand the political, social, economic, and environmental realities that have created such deep disparities and inequities in health and health care. Different life experiences and perspectives result in richer ideas and findings more relevant to the country's highly diverse population of patients.
Founded in 2000 by Penn LDI and the Wharton School's Health Care Management Department, the program helps increase diversity and equity in the health care professions. Participating scholars work with Penn faculty on mentored research projects, attend the AcademyHealth Annual Research Meeting, and present on their projects at the End of SUMR Research Symposium.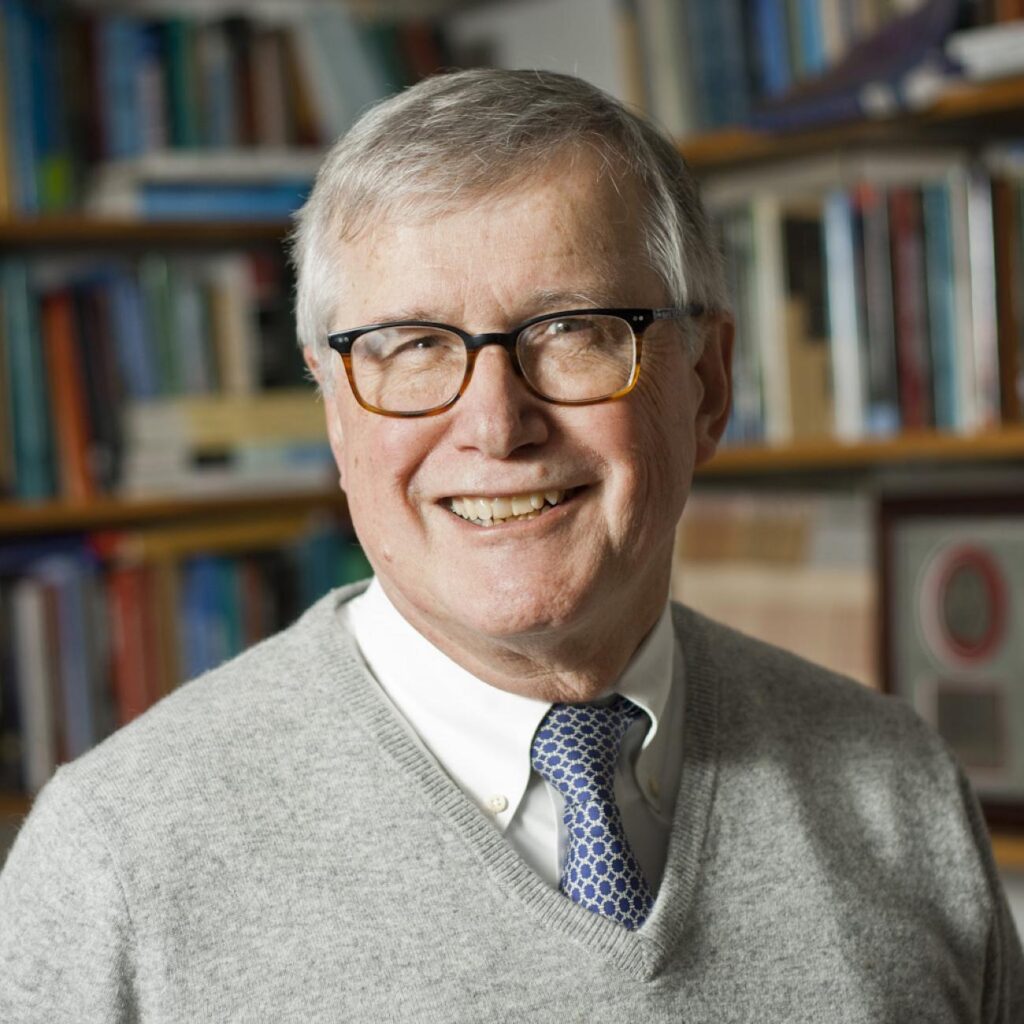 Bendheim Professor, The Wharton School and Founding Principal Investigator, SUMR Program
I loved my SUMR experience. The research skills I gained have served me throughout my undergraduate studies and my current position at the NIH. But perhaps most importantly, I met so many incredible and thoughtful people who I am certain are/will change the world.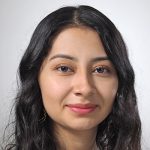 Tania Calle (2018 Cohort)
MPhil candidate in Public Health, University of Cambridge
SUMR changed my life by enabling me to understand health services research and generalize a career path through it…The relationships I formed with SUMR mentors allowed me to understand the role of mentorship—some of those mentors remain in my life even all these years later.

Ahmed Whitt, PhD, MSW (2007 Cohort)
Assistant Professor, University of Texas at Austin School of Social Work
SUMR interested me because I liked the idea of exploring a career path that would allow me to be a voice for people that don't normally get heard in health care…Penn coordinates health services research at a very elite level and being a part of that community raised the bar for my own sense of potential and expectations.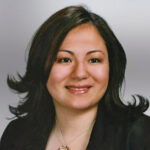 Naomi Adaniya, PhD, MPH (2005 Cohort)
Director, Health Care Fraud Unit & Opioid Fraud and Abuse Detection Unit, U.S. Department of Justice
SUMR changed the course of my career! At one point, I was considering going to medical school or training to be a physician researcher. My SUMR experience was an immersive introduction to the world of health policy and health economics research. I was introduced to important mentors and supportive friends who encouraged me to pursue my passion for research.
Mei-Lynn Hua (2015 Cohort)
PhD candidate, Health Care Management and Economics, The Wharton School
SUMR has had a handprint on every single step in my career; I continue to work with many of the investigators that I met in SUMR over 10 years ago, and their colleagues, who have written letters of recommendations for me and who I have grants and publications with.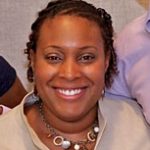 Lori Dean, ScD (2001 Cohort)
Associate Professor of Epidemiology, Johns Hopkins Bloomberg School of Public Health
SUMR opened up a new world of research possibilities I never knew existed before, completely changing the course of my education and future career and providing me the opportunity to jump both feet first into health services research.
Randy Burson (2013 Cohort)
MD/PhD candidate in Anthropology, University of Pennsylvania
Because of SUMR, I was granted exposure to world-class faculty and other professionals who are aligned with health care, scientific research, and education. After SUMR, I plan to pursue graduate studies in the public health field, with a concentration in health management and policy, focused on vulnerable populations. SUMR has definitely impacted my life for the better!
Amilcar DaSilva (2021 Cohort)
Hunter College, Class of 2022
How to Apply
The program is open to rising undergraduate sophomores, juniors, and seniors interested in exploring the field of health services research.
SUMR 2023 Application
The SUMR 2023 program will run for 12 weeks, beginning May 30, 2023 through August 18, 2023. SUMR 2023 Application will open October 15, 2022.
SUMR Application Timeline
Application Deadline: February 1, 2023
Applicant Interviews: March 2023
Admissions Notifications: April 2023
We recommend that you begin the application process early as it may take longer than you would expect. Allow enough time for completing your online application, and gathering and submitting all of your materials, including 2 references.
Required Application Materials
In addition to the online application form, we require two (2) letters of recommendation. For your application to be considered complete, everything must be submitted by February 1.
The letters of recommendation should address something important about you, including a description of your academic and personal characteristics, especially related research aptitude.
Application Review Process
Only complete applications will be reviewed. The top 20% of the applicant pool will be selected for interviews and will be contacted to schedule a phone or in-person interview. A final admission notice will be sent to interviewed applicants within two weeks of the interview and to non-interviewed candidates at the time of interview decisions.
FAQs
Application:
Can I apply through Handshake?
No, please fill out the full application using the link specified beginning October 15, 2022. Applications received through Handshake will not be accepted.
Will I receive a confirmation that all pieces of my application have been rceived?
Yes, you will be notified as soon as you submit your application that is was received.
How many letters of recommendation are required?
Two, as specified under "Required Application Materials."
Logistics:
Is housing provided?
No, but SUMR provides discounted housing through The Axis, a local apartment complex.
How do we go about finding housing?
There are many affordable housing options available during the summer in Philadelphia. We recommend Axis Apartments, so you are housed with other SUMR Scholars, however, you can search for summer sublets through off campus housing sites, Facebook groups, or rooming with other SUMR scholars.
Will SUMR pay for transportation costs to the University of Pennsylvania?
No, we suggest that you request a stipend from your university if transportation will be an issue.
Other:
Who is eligible to apply?
Program participants should have an interest in health care and strong quantitative skills. Candidates from minority groups that are underrepresented in the field of health services research (African-American, Hispanic/Latino, Native American, Pacific Islander) and first-generation college students are particularly encouraged to apply. Prospective participants do not have to make a commitment in advance to attend graduate school to be accepted into the program, but an academic or research career should be something they are considering. A committee of Penn faculty selects each year's SUMR scholars from the highly competitive applicant pool.
What do SUMR scholars do?
Work with Penn faculty mentor(s) full time on health services research project(s) of the student's choice.
Gain practical advice about graduate school opportunities and assistance with the graduate school application process, including a GRE prep program.
Take a 7-week writing course taught by Penn's Critical Writing Program faculty.
Attend weekly lunch meetings with program staff and Penn faculty to discuss their projects and learn more about the broad range of health services research at Penn.
Present a final presentation on mentored health services research project(s) at the End of SUMR Research Symposium.
Attend health services research conference as a group, all expenses paid.
Take part in various extracurricular activities/social functions sponsored by the SUMR program.
What time commitment is necessary, and how are SUMR scholars compensated?
SUMR scholars earn $15/hour during the summer months for a time commitment of 40 hours/week. Students work with their mentors to devise a schedule that can be flexible to work around other employment.
Can I take a summer class while participating in SUMR?
Although possible, it is NOT recommended as SUMR is a full time position.
How can I learn about current and past SUMR scholars?
Visit our SUMR Scholars page to learn about the current and past cohorts.
How can I become a SUMR faculty mentor?
Please contact Joanne H. Levy, MBA, MCP, Founding Director, SUMR.
Who should I contact if I have other questions?
Please contact Joanne H. Levy, MBA, MCP, Founding Director, SUMR.
SUMR Scholars
Since 2000, more than 300 scholars have participated in the program.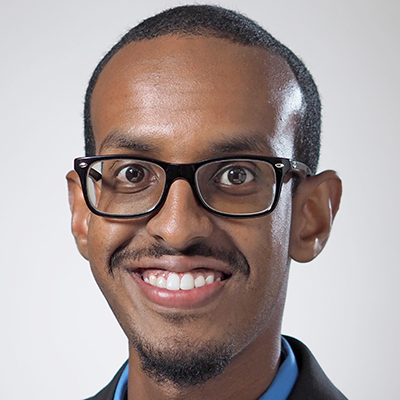 Mohamed Abdirisak
Indiana University, Class of 2019
Major: Psychology
Minor: Certificate, Neuroscience
Cohort Year: 2018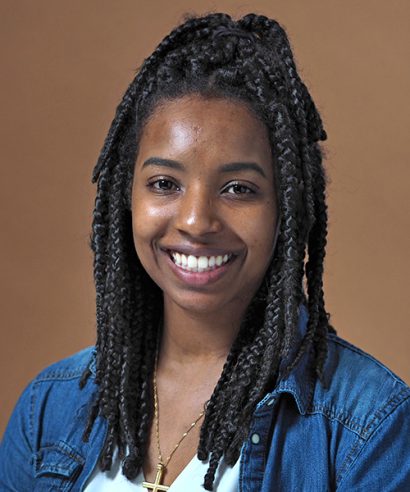 Maramawit Abera
University of Pennsylvania, Class of 2018
Major: Health and Societies
Cohort Year: 2017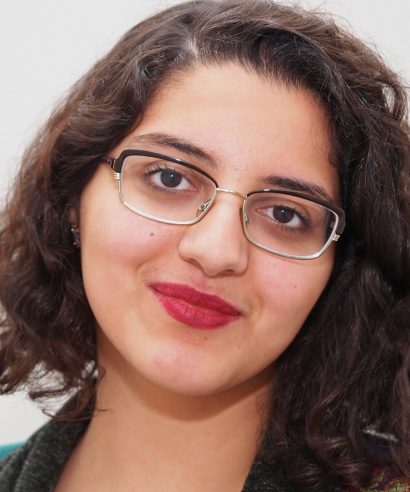 Ola Abou-khsaiwan
University of Pennsylvania, Class of 2015
Major: Economics and International Studies
Minor: Mathematics
Cohort Year: 2014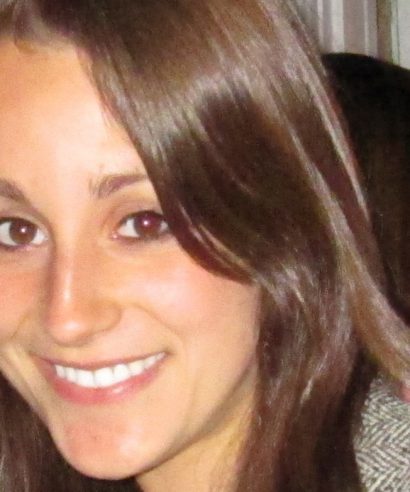 Gabriela Abrishamian-Garcia
University of Pennsylvania, Class of 2012
Major: Health and Societies; concentration in International Health
Minor: Hispanic Studies and Nutrition
Cohort Year: 2011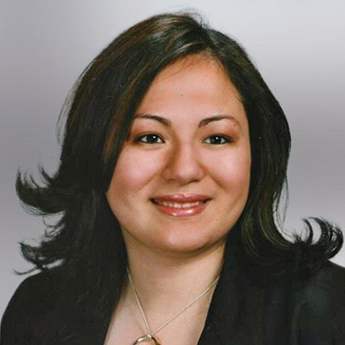 Naomi Adaniya
University of Pennsylvania, Class of 2009
Major: Business (Concentration: Health Care Management)
Cohort Year: 2005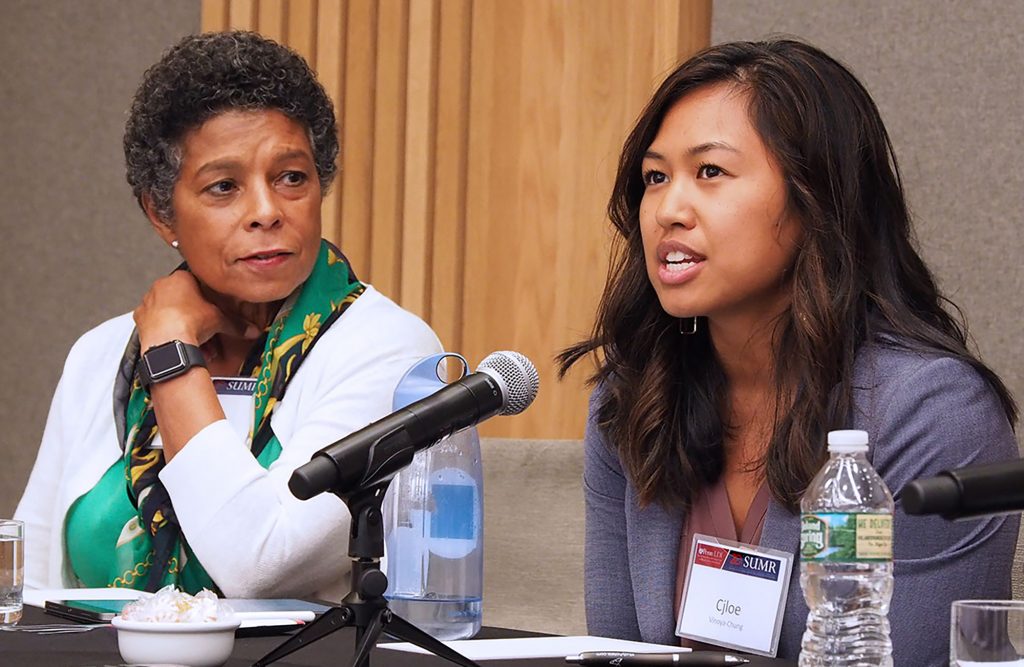 20th Anniversary
In 2019, we celebrated two decades of SUMR. Visit the anniversary page to see how we celebrated the history and future of the program.
SUMR Program Sponsors
The SUMR Program is supported by Penn LDI; Health Care Management Department of the Wharton School; Deputy Dean's Office of the Wharton School; Wharton Summer Program for Undergraduate Research (SPUR); Perelman School of Medicine Department of Medical Ethics and Health Policy; Office of Inclusion and Diversity; the Department of Biostatistics, Epidemiology & Informatics; Center for Clinical Epidemiology and Biostatistics (CCEB); Department of Anesthesiology and Critical Care; Department of Radiology; Center of Health Economics of Treatment Interventions for Substance Use Disorder, HCV, and HIV (CHERISH); Center for Health Incentives and Behavioral Economics (CHIBE); Palliative and Advanced Illness Research Center (PAIR); Penn Injury Science Center (PISC); Penn Dental; Eli Lilly and Company; PolicyLab at Children' s Hospital of Philadelphia; VA Center for Health Equity Research and Promotion (CHERP); and the faculty mentors' research grants.