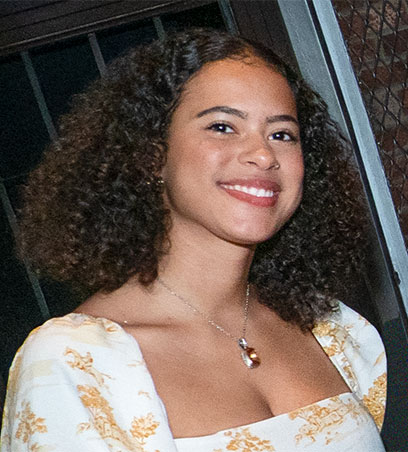 Tia Yancey
Tia Yancey is a senior majoring in Health and Societies with a concentration in Race,
Gender, and Health at the University of Pennsylvania. She is very passionate about addressing
health disparities that affect marginalized communities, particularly in the reproductive health of
minority women populations. After graduation, she plans on attending medical school and
pursuing further research in women's health.

During the SUMR program, she worked with James Guevara and Ellen
McQuaid, MPH, at the PolicyLab and Clinical Futures at the Children's Hospital of Philadelphia.
She aided in the ongoing study which aimed to develop effective parenting strategies to
facilitate optimal child development for mothers suffering from PPD symptoms.

Outside of school, Yancey volunteers at the Netter Center where she helps residents in West
Philadelphia find the resources they need to care for themselves and their families. She is also
a co-leader of the Monolith Arts Program, a group that works to showcase Black visual art by
cultivating spaces in which it can be appreciated and exchanged between students and the
community. In her free time, she enjoys reading, cooking, running, and spending time with
friends and family.
Presentation Slides