Penn Medicine-Optum Labs:
2022 Projects
In fall 2021, Penn LDI and the Penn Medicine Center for Health Care Innovation sought proposals for one-year projects that have the potential to lead to valuable and enduring innovations in health care delivery. The funding for this initiative comes from a partnership between the University of Pennsylvania and Optum Labs to support activity toward shared goals in research, training, patient care, community health, and innovation. Optum Labs is the research and development arm of UnitedHealth Group. Optum Labs works to create the most equitable, engaging, effective, and affordable health care solutions for patients, payers, and providers by leveraging big data insights, artificial intelligence, machine learning, disruptive product development and engineering, clinical and scientific advancements. Learn about the funded projects below.
---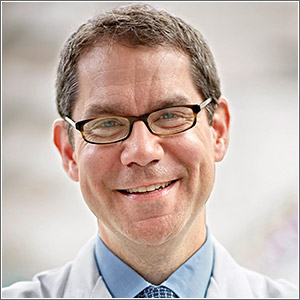 Electronic Consults (e-consults) vs. Face-to-Face in Outpatient, Benign, Adult Hematology: A Pragmatic, Randomized Control Trial
Principal Investigator: Justin Bekelman, MD | Perelman School of Medicine
Long wait times and barriers to outpatient specialty care lead to misutilization and inequitable delivery of health care, disproportionately affecting medically underserved communities. To address the goals of improving health care access, equity, efficiency, and patient and clinician experience, health care systems are increasingly adopting electronic consults (e-consults), in contrast to traditional face-to-face methods. However, there is minimal evidence regarding the effectiveness of e-consults on patient health outcomes and clinical experience. This study aims to optimize hematology e-consults, test e-consults compared to in-person visits, and assess patient and provider experience through a post-RCT evaluation.
---
Postpartum Care in the NICU (PeliCaN): A Pilot Randomized Controlled Trial of a Doula and Midwife Intervention to Improve Maternal Outcomes
Principal Investigator: Heather Burris, MD, MPH | Perelman School of Medicine

Childbirth is the most common reason for hospitalization in the U.S. and presents an opportunity to engage patients in health-promoting screening and treatment. The neonatal intensive care unit (NICU) presents a novel setting in which to ensure critical adult health screening and provision of health care for postpartum women. NICU mothers represent a particularly vulnerable group of obstetric patients, as they are at higher risk for hypertension and depression than the general population. This study proposes to transform maternal postpartum care for high-risk patients by developing a co-located care model in the NICU.
---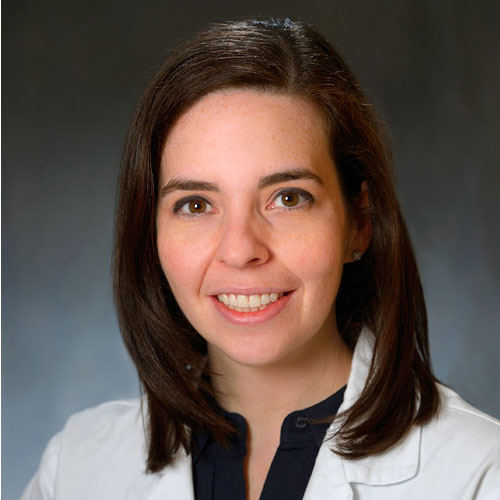 Tailored Interventions to Support Pregnant Patients Facing Challenges Due to Social Determinants of Health
Principal Investigator: Elizabeth Clement, MD | Perelman School of Medicine
The Helen O. Dickens Center was founded in 1967 to serve pregnant teens in West Philadelphia, and has grown into the largest prenatal care practice accounting for 48-50% of deliveries at the Hospital of the University of Pennsylvania. Insurance status (private versus public) has often been used to screen for socio-economic status (SES)-based support needs, but is increasingly imprecise. Beyond this, the need for prenatal education varies widely, especially for experienced mothers. This project will seek to develop web-based screening for social determinants of health (SDoH) that will be completed on tablet computers in the waiting room before the visit. Through an iterative process, we will identify the highest yield SDoH screening questions to increase efficiency and patient satisfaction. New pathways will be created to divert straightforward appointment scheduling to the front desk scheduling staff, allowing RN care coordinators to focus on complex case coordination, education, and clinical care.
---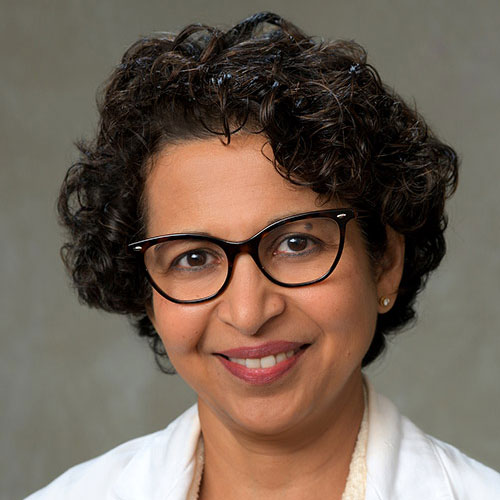 Abnormal Uterine Bleeding (AUB) Pathway – A Hybrid Technology-Enabled Model of Care Delivery
Principal Investigator: Anuja Dokras, MD | Perelman School of Medicine
Abnormal uterine bleeding (AUB) is one of the most common reasons for gynecology visits in reproductive age and menopausal women in the U.S. (10-30%). AUB negatively affects quality of life and is associated with poor health related to excessive daily or monthly bleeding resulting in severe fatigue and anemia. These symptoms lead to increased use of health care resources including increased outpatient visits, and emergency room (ER) visits for blood transfusions and hospitalization. Based on prior experience developing a breakthrough technology enabled care delivery model, Fast Track to Fertility, this project proposes the AUB Pathway – a hybrid model of care delivery incorporating APPs and telehealth to expedite care of the patient with AUB, coupled with use of SMS messages to facilitate completion of the diagnostic work-up and also tracking of menstrual bleeding. The goal of this study is to reduce the time to diagnosis and initiate treatment within one in-person visit with the right provider.
---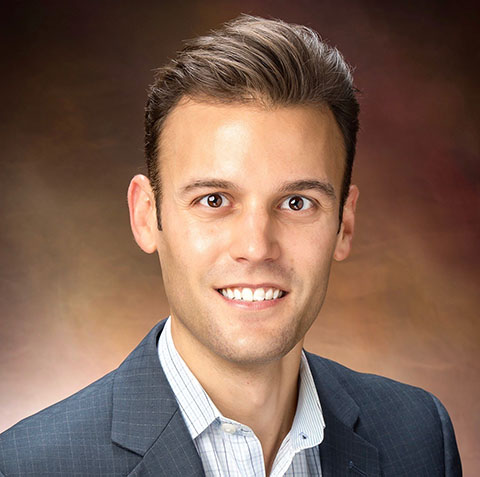 Nudging Adolescent Sexually Transmitted Infection (STI) Screening in Pediatric Primary Care
Principal Investigator: Brian Jenssen, MD, MSHP | Children's Hospital of Philadelphia
One in four adolescents in the U.S. have a sexual transmitted infection (STI), which includes chlamydia, gonorrhea, syphilis, and/or human immunodeficiency virus (HIV). Untreated or delayed treatment of new STIs ultimately cost nearly $16 billion in direct medical costs per year, and adolescents and youth account for half of new STIs. STI screening is cost effective, and early detection and treatment of infections can prevent complications such as pelvic inflammatory disease, infertility, and chronic pain, which cause significant and often life-long morbidity and health care cost. Major barriers to STI screening include clinician lack of time, adolescent confidentiality concerns which limits disclosure of health risks, and limited pediatrician knowledge and self-efficacy in delivering sexual health services. We propose to address these barriers and simplify, standardize, and support equity in adolescent STI screening in pediatric primary care using an innovative approach incorporating pre-visit electronic questionnaires, clinical decision support (CDS) systems, and behavioral nudges within the electronic health record (EHR).
---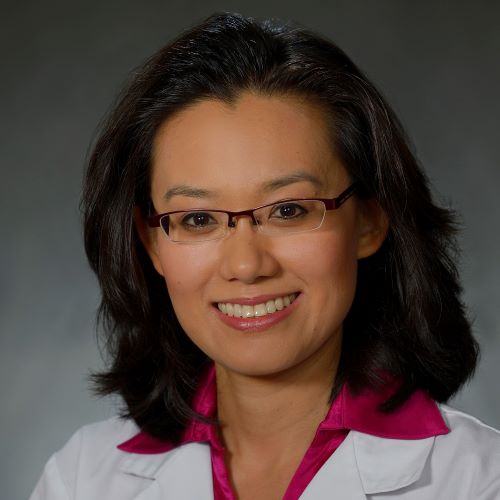 Improving New Patient Access to Care in Oncology
Principal Investigator: Emily M. Ko, MD, MSCR | Perelman School of Medicine
Access to gynecologic-oncology (GYO) care is currently limited by: 1) a lack of a new patient visit (NPV) decision support and triage system and 2) lack of nurse-navigation across clinical sites for NPV. It is further compounded by patient burden (i.e. carry-in of outside imaging discs, pathology slides, records). Current processes place undue triaging responsibilities on non-medically trained staff and require extensive manual labor, resulting in inefficient, error-prone, and highly variable NPV. We will work to develop a new patient scheduling triage algorithm to prioritize NPV by type (medical versus surgical), and urgency of treatment (immediate vs. urgent vs. non-urgent).
---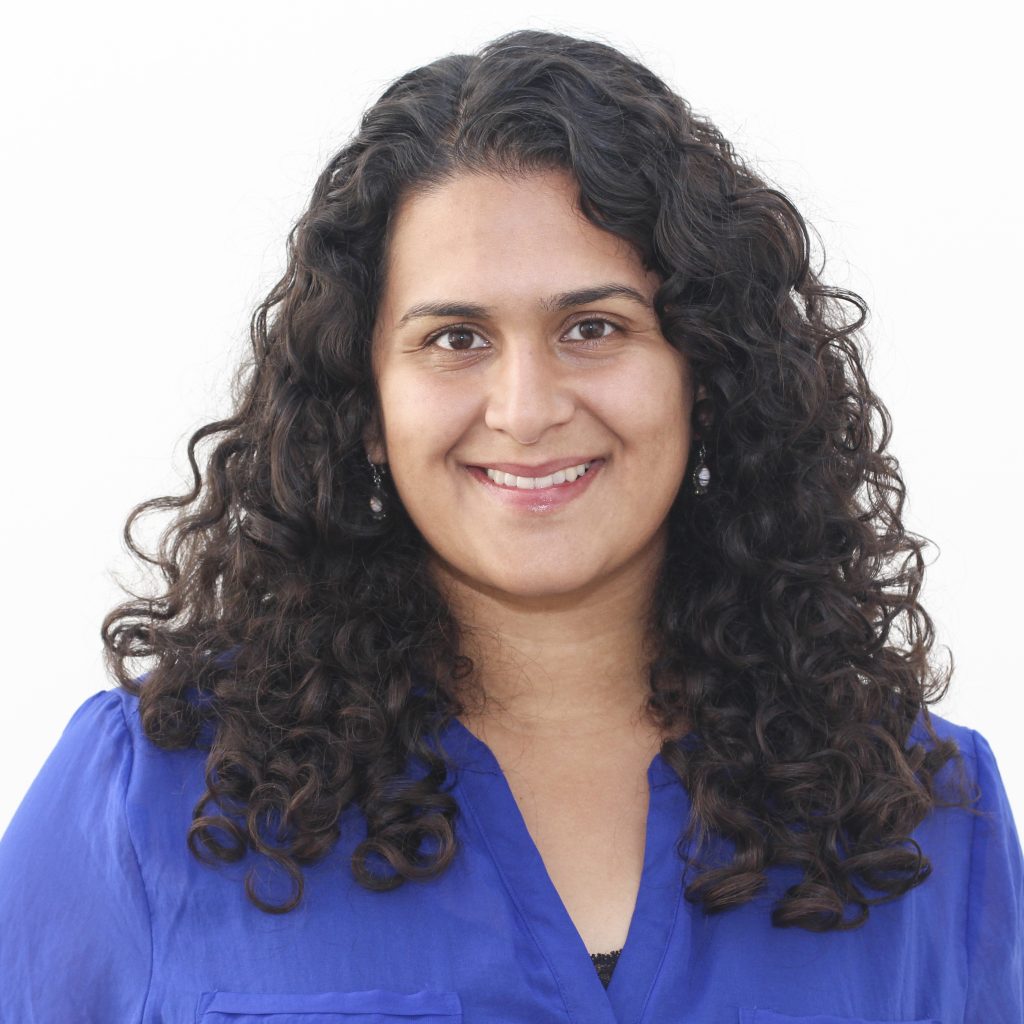 A 30-Day Automated Texting Program to Support Post-Discharge Transitions of Care
Principal Investigator: Anna Morgan, MD, MSc | Perelman School of Medicine
The period after hospital discharge is a vulnerable time for patients. Health systems and primary care practices struggle to address the drop-off in medical supervision that occurs when patients transition between the inpatient and home settings. An automated texting platform to facilitate communication between patients and the primary care practice can form the foundation of a robust and scalable post-discharge care management program. We designed an automated texting platform for transitional care management using Way To Health (WTH) technology and piloted it in a 30-day post-discharge intervention at the Spruce Internal Medicine practice. We propose here a pragmatic randomized controlled trial of our 30-day intervention versus usual care (a single call) across the Penn Primary Care Service Line (PCSL).
---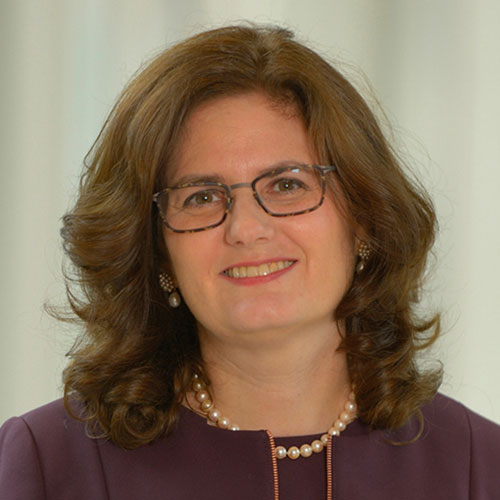 Dissemination of EHR-Based Methods for Integration of Genetic and Genomic Data
Principal Investigator: Katherine Nathanson, MD | Perelman School of Medicine
The PennChart Genomics Initiative (PGI) at the University of Pennsylvania is a multidisciplinary collaborative that aims to optimize the electronic health record (EHR) for the delivery of genomic medicine. PennChart is an Epic based EHR. Epic is the major EHR for large hospital systems, which together account for 54% of patient medical records in the United States. We have received numerous requests for more details about how we enabled PennChart to easily order genetic testing directly through the EHR as well as receive and store genetic test results in a standardized way. Given this high demand for knowledge, we are proposing a one-year project to support the development of a central website, educational materials, and other tools. This information will be disseminated, with the goal of helping other institutions implement the 'Penn Medicine infrastructure' for integration of genomic medicine and pharmacogenomics into the EHR.
---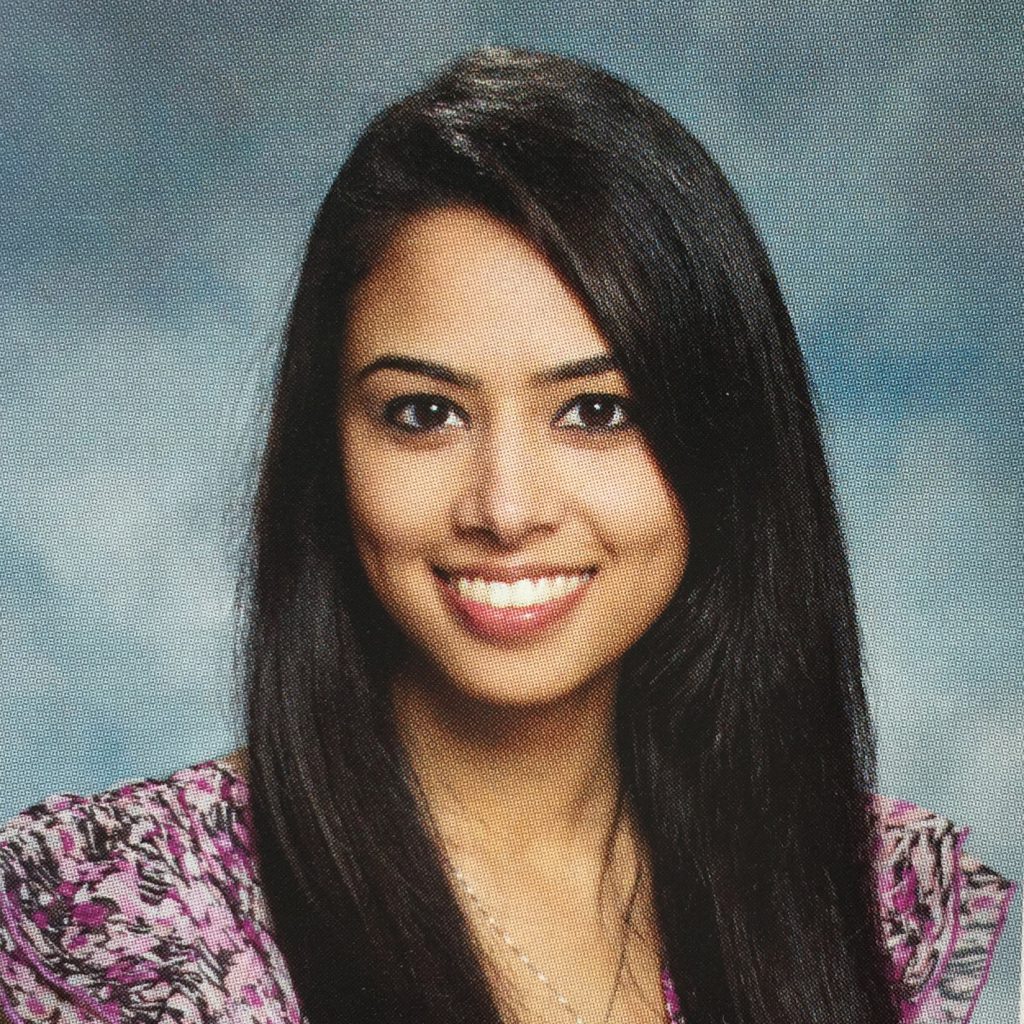 Precision EHR Nudges to Translate Evidence to Practice: A Pilot Study for Iron Deficiency Anemia
Principal Investigator: Shazia Siddique, MD, MSHP | Perelman School of Medicine
Electronic health record (EHR) nudges are well-suited interventions for integrating clinical practice guideline (CPG) recommendations into practice; however, recommendations vary by strength and associated quality of evidence, which requires providers to execute different types of decision-making. We have selected a pilot example of iron deficiency anemia (IDA) management. In the U.S., approximately 5% of women and 2% of men have IDA, which can be an early indicator of GI cancer. In this study, we propose to address a gap in evidence translation work by extending the nudge intervention ladder to align CPG recommendation strength by nudge ladder "rung" (i.e. nudge "strength" and predicted impact).
---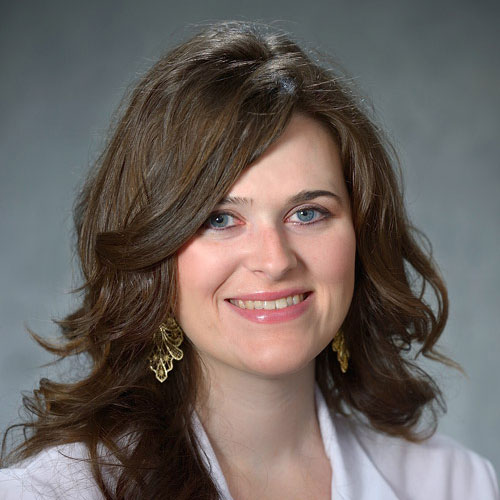 Catching Zzz's: Improving Inpatient Sleep for Neurology Patients
Principal Investigator: Laura Stein, MD, MS | Perelman School of Medicine
Neurology patients get half the expert-recommended level of sleep. This leads not only to very poor patient experience but also contributes to poor health outcomes, especially delirium. Neurology patients at HUP experiencing delirium have a 5-day longer LOS, 3x rate of 30-day readmissions, and a higher use of 1:1 observation and use of restraints than those who do not. To date, we have already conducted months of investigation and early piloting to learn what solutions will work. In this study, we will test our pilot intervention with a randomized control-trial, as well as the use of non-invasive devices for vital sign measurement and blood collection. By crafting a suite of interventions that allow clinical teams to safely care for patients overnight, we believe that neurology patients will get the restorative rest required for recovery from illness and delirium prevention.