Blog Post
Can New Technology Improve Medication Choices?
Lessons from Finland
Prescribing harmful combinations of drugs is an all-too-frequent occurrence, particularly in fragmented health care systems where a patient's care is spread across multiple physicians and organizations. In a new analysis, my colleagues and I report on what happened to harmful prescribing when Finland implemented a new, nationwide e-prescribing system. We show that new information technology can have a substantial impact by improving information flows between different physicians involved in a patient's care.
Although Finland has a single-payer health care system, regional governments are responsible for organizing and providing health care services. Primary care is organized by more than 300 municipalities, which differ substantially in the ability to provide services. In particular, urban regions have more economic resources and workforce availability to provide services than rural regions.
We examined staggered adoption of a nationwide e-prescribing system across all municipalities in Finland from 2010-2014. Before e-prescribing, health information systems were incompatible and operated within a region or even a single health care unit. The platforms (electronic medical records) were produced by private companies for different health care providers. After the reform, prescription information was available in a uniform and transferable electronic format at the national level, and each physician had access to a patient's complete e-prescription history.
We analyzed the effects of the new technology on one of the most common and harmful combinations of prescription drugs: blood thinners (Warfarin) and anti-inflammatory drugs (NSAIDs) such as ibuprofen, known to increase the risk of major bleeding complications.
We used administrative data on more than 1.7 million prescriptions to over 250,000 Warfarin users between 2007 and 2014. Prior to e-prescribing, we saw substantial regional variation in co-prescribing of Warfarin and NSAID drugs; the prevalence of this harmful drug combination ranged from 2-19 percent across municipalities. The regions with the highest prevalence of co-prescribing were typically rural, where unspecialized physicians write most of the prescriptions.
We found that the introduction of e-prescribing reduced harmful co-prescribing by nearly 35 percent in rural municipalities. The main driver behind this reduction was the improvement in the quality of prescribing by unspecialized physicians (non-specialists) in rural regions. Consistent with better information flows and coordination, we found that the improvements in rural prescribing were driven by interacting prescriptions from different physicians, rather than from the same physician. In more urban regions, we found no statistically significant effect.
What can other nations learn from Finland's example? By replacing incompatible and incomplete information systems, nationwide e-prescribing systems can improve the quality of medical treatment. These integrated information systems can improve coordination and reduce harmful prescribing in fragmented health care systems. While technology cannot fix all the structural problems in health care, it may help to narrow regional differences in quality of care. Policymakers should consider ways to accelerate the implementation and use of integrated e-prescribing systems.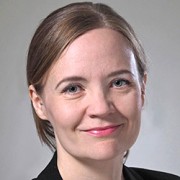 ---
The study, Information Integration, Coordination Failures, and Quality of Prescribing, was released as an IZA Working Paper in December 2020. Authors of the working paper include Petri Böckerman, Liisa T. Laine, Mikko Nurminen, and Tanja Saxell.