COVID-19
Blog Post
Direct-to-Consumer COVID-19 Testing
Ethical and Regulatory Issues
In the midst of the pandemic, many companies have started marketing diagnostic and serological (antibody) COVID-19 tests directly to consumers. Such direct-to-consumer (DTC) tests can be initiated by consumers, typically through the company's website. The sample can be collected at home or in a laboratory, with no or little direct involvement from a health care provider. About a dozen companies have received emergency use authorization (EUA) for diagnostic DTC COVID-19 tests and at least two for serological testing.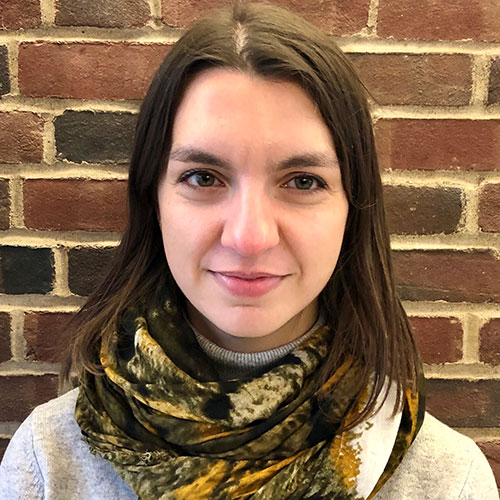 In our recent article published in the Journal of Law and the Biosciences, we argue that while this type of testing may have a number of benefits (e.g., expanding access to testing), it also raises significant ethical and regulatory concerns, which become particularly urgent due to the scale of the present pandemic.
The first concern is test accuracy, which depends on various factors, including the quality of the sample collected, proper shipment, and stability of the specimen, as well as the sensitivity and specificity of the test. Currently available DTC at-home tests utilize shallow nasal swabs or a saliva sample. While early studies have indicated that these methods can effectively identify infection, further confirmatory studies are needed. At-home tests may raise particular concerns due to the time between collection and analysis, as well as the conditions of the shipment. Finally, there is a risk of false-positive or false-negative results, depending on factors such as testing outside the diagnostic window and the use of inadequately validated assays. For serological tests, such concerns are more pressing, as their accuracy has not been well-established and the chance of such tests producing false-positive results may be high, especially in low-prevalence populations.
Second, the absence of a health care professional carries a greater risk of misinterpretation of results. For diagnostic testing, false-negative results could create a false sense of security and contribute to further spread of the virus, while false-positive test results could keep people out of work, school, or child care, exacerbating economic and educational harms. Additionally, serological testing is far more difficult to interpret than diagnostic tests. For serological tests, misinterpreting or overestimating test results could expose individuals to risks of reinfection and could undermine public health mitigation efforts.
Third, amidst the pandemic, the market has been flooded by companies making unsubstantiated and often fraudulent claims, such as falsely stating that their tests have been approved by FDA or that their serological tests can diagnose the disease. The massive amount of information (and misinformation) about COVID-19, and the quickly changing landscape, may make it particularly challenging for consumers to differentiate between legitimate tests and fraudulent products.
Fourth, many of DTC companies may not be subject to laws intended to protect the privacy of health information, such as HIPAA. Thus, the protection of personal data, including the duration of storage and the third-party access to them, is largely determined by terms of service created by the companies themselves. Furthermore, consumers may not realize that for infectious diseases, the limits of confidentiality may be narrower than other types of tests. While the policies of some companies are more transparent than others, it is likely that consumers will click 'I Agree' to terms and conditions without ever reading them.
Finally, despite an increase in the number of tests performed daily since the first month of the pandemic, testing is still not sufficiently scaled up to meet public health needs or consumer demand. The use of scarce resources by companies offering DTC testing during a global pandemic could raise concerns over fair allocation of such resources. It is possible that poor and marginalized communities will have less access to DTC tests, because of inadequate financial resources, limited information about the availability of such tests, companies' marketing strategies, or other reasons. This is particularly concerning given that racial and ethnic minority groups have been disproportionately affected by the pandemic.
What should be done to promote the ethical marketing of DTC COVID-19 tests? We recommend that:
The FDA reassess its EUAs and remove authorization for tests that are found to be of low quality. Ultimately, the FDA must ensure progress in studying and developing high-quality testing continues, and assure available testing meets the conventional standards, rather the lower EUA standards.
The Federal Trade Commission and states monitor the market to ensure that consumers have accurate and non-misleading information, and take action when necessary to protect consumers. In addition, the FDA should consider withdrawing the EUA from companies that make misleading claims that have a negative public health impact.
DTC companies provide transparent and easy-to-comprehend privacy policies that are not buried among other terms and conditions
Policymakers and other stakeholders prioritize more equitable access to testing. At minimum, DTC companies should make clear whether they provide options for individuals who cannot afford standard prices, with or without insurance.
---
The article, The Promise of Direct-to-Consumer COVID-19 Testing: Ethical and Regulatory Issues, was published online in the Journal of Law and the Biosciences on September 23, 2020. Authors include Louiza Kalokairinou, Patricia J. Zettler, Ashwini Nagappan, Moira A. Kyweluk, and Anna Wexler.